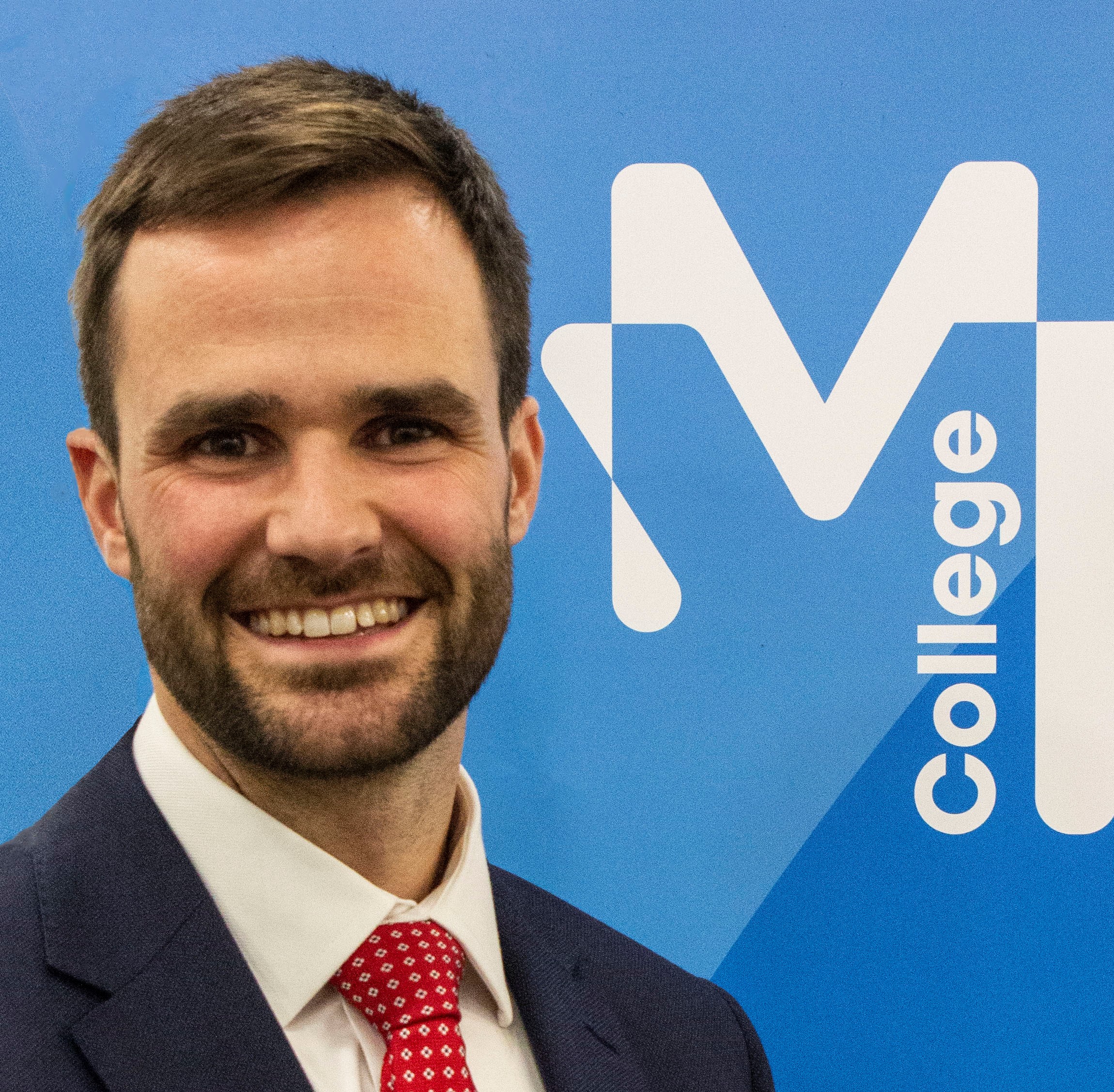 Principal, South Central Institute of Technology

Stand tall, do not compromise on your values and be heard.
I am a curriculum disruptor. I am a teacher "by trade" but now work with industry to reverse-engineer learning experiences. I focus on developing "real world" curriculum to develop students' knowledge, skills and behaviours. The goal of the Institute of Technology is to inspire digital futures. We develop the qualities required to gain initial employment opportunities, and support individuals to continue to develop successful and sustainable career paths.
WHY DO YOU LOVE WORKING IN STEM?
I was originally trained as a scientist but now work in Education and Technology. I am fascinated by the way STEM disciplines are inextricably linked and have transferable applications. I am part of "Generation Y" and have lived through "dial-up" to where we now find ourselves in a place of hyperconnectivity, mobile communications networks and the digitalisation of everything (e.g. Internet of Things). I am a believer that tech can be a force for good and that the human side of technology can bring about positive social change. I look forward to discovering the possibilities that can be realised by STEM and how it enables us to continue to push boundaries and explore.
HOW DO YOU CELEBRATE WOMEN IN STEM?
I believe gender inequality in STEM is caused by several interconnected factors. For example, lower workforce participation, the notion of "masculine jobs," lack of female role models and a myriad of cultural norms around "gender roles." I challenge each of these misguided assumptions. I pledge to build a diverse workforce and champion those role models within so they can share their stories to inspire others. On a very personal note and related to Bletchley Park- the birthplace of modern computing- I want to tell the story of the thousands of women who made invaluable contributions to STEM and to the nation's survival.
WHAT DO YOU THINK SHOULD BE DONE TO ENCOURAGE MORE GENDER DIVERSITY WITHIN STEM?
I want to live in a world where equality is realised. We need diversity at all levels from board and senior executive levels downwards to better reflect the consumers and customers they serve. We all have a role to play in inspiring the next generations. If we work together to raise aspirations and inspire girls and young women we will start to eradicate inequalities that exist. We all need to be inspired by campaigns like #FacesLikeMe and have people believe in what we can achieve.
BEST ADVICE FOR OTHER ADVOCATES?
Stand tall, do not compromise on your fundamental values and beliefs and be heard. Take every opportunity to explain that greater diversity is not just a cultural aspiration but an economic need.
"A journey of one thousand miles starts with a single step."