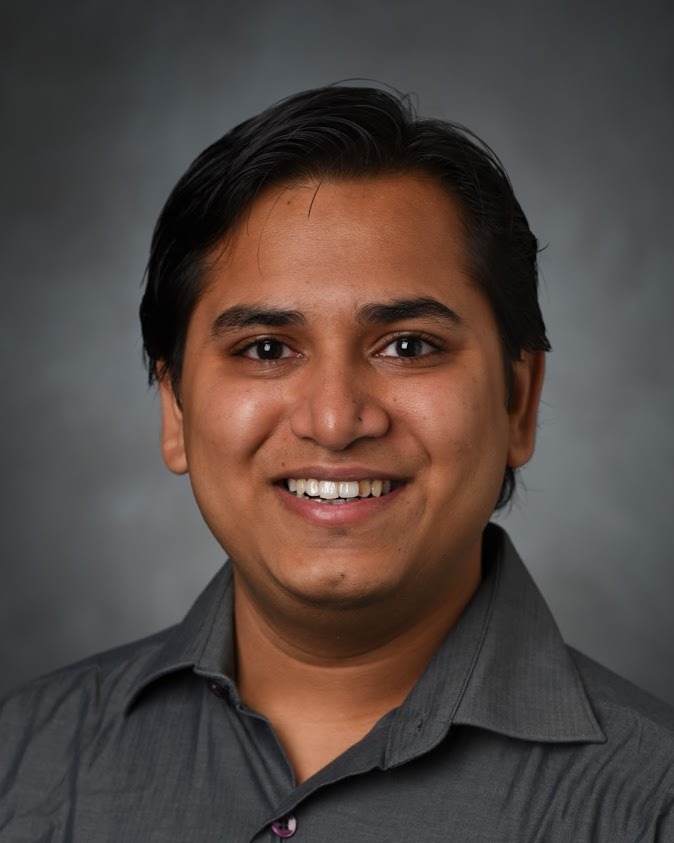 Ph.D. candidate, Department of Computer Science and Engineering, The Pennsylvania State University
We need more pay equality, work opportunity equality, treatment equality, & a holistic safe and encouraging workplace for women where they can be themselves.
Being a Ph.D. candidate, my job is centered around doing research and innovating. My work focuses on bringing sustainable energy to the mobile and IoT devices, i.e. making sure we move from battery-powered to energy harvesting devices with the help of innovative software and hardware. Furthermore, this would not only reduce battery pollution but also help us move towards more sustainable, self-driving smart devices, marking a stepping stone for humankind in reducing the carbon footprint.
WHY DO YOU LOVE WORKING IN STEM?
Being a researcher in training is like trying to learn to peek into the truth. My work makes me combine all the terms involved in STEM. Being an engineer by education and profession and a scientist in training, I get to play with technologies and formulate optimal and innovative solutions to solve real-life problems. The one thing that keeps me going is looking at the bigger picture of the impact of my work. And the feeling that "Yes, I and my work can make a difference" gives me the motivation, along with my advisors, friends, and family. Prior to joining Ph.D. I was working at Intel as a design engineer for 2 years and before that pursuing my bachelor's degree in engineering. Being a kid from a lower-middle-class family in India, the focus was always on studying, so that I could secure a well-paying job to sustain my family. My parents and family have been a great source of inspiration - even within financial hardships, my parents ensured not to compromise on the quality of education. While studying back in India in an institute of national repute, it was my seniors who got me interested in robotics and that got me into technology. Honestly, robotics and table tennis, but mostly robotics was the only extracurricular activity I was involved in. I am proud to have mentored many of my juniors over four years. This got me deeply interested in technology and also teaching and mentoring. I honestly miss the all-nighters we used to pull together to make our bots work. Further, my mentors Dr Narayan Panigrahi from Center for Artificial Intelligence and Robotics, India, Dr B K Mohan from IIT Bombay, and Dr Sarat Kumar Patra from NIT Rourkela inspired me further to pursue research. The time I spent working with them was enlightening and pushed me more. Further, I went into working for Intel, and there my entire team including My manager Tarjinder Singh pushed me more towards innovating and working on cutting edge technologies. While working at Intel, I was fortunate enough to work with Ashwini Khandekar, a senior computer architect. She mentored and incubated one of my pet projects which made into published work at Intel. Further, I got to work with Bakshree Mishra and Ranga Sumiran - two of my extremely talented colleagues on another pet project to support visually challenged people. The nurturing working environment and the inspiring team pushed me more towards my further education and helped me a lot in placing me where I am now. At present, I am a Ph.D. candidate, finishing my second year at Penn State. Working with advisors like Dr Chita Das, Dr Mahmut Kandemir, Dr VIjay Narayanan, Dr Jack Samson has made me realize that there are a lot of problems to be solved and many more to be explored. Now I wake up to the fact that "Yes, I know the problem, but I truly need to understand it." And I also feel fortunate to be blessed with great mentors, teammates who are like-minded in terms of thoughts yet diverse in terms of thinking, similar in terms of goal but different in terms of execution, great colleagues to work with, and also great friends to hang out with. And TOGETHER with them and my mentors I always think I can bring some change that will make the world a better place, if not today maybe tomorrow - and that is what I love about STEM - an acronym of four so different yet such similar words, each of them is great individually but put them TOGETHER and it can change the world.
HOW DO YOU CELEBRATE WOMEN IN STEM?
Till I was in school, we had an equal gender ratio, but as I kept moving to college, then work and then back to higher education I saw a serious bias. To give an example, in my bachelor's batch, there were 80 female students against the 800 male students and at my workplace, the ratio was even skewed. But, I have been fortunate enough to work with many great women and also hear their side of story about their position and representation in STEM. Being from a country where getting proper education is a challenge by itself, getting women into education, and especially STEM is really difficult. I now feel guilty that I could never do anything to help at the grass-root level. But during my undergraduate studies, where I used to be a mentor for our robotics club, I have mentored some of the girls from my junior batches. But celebrating women in STEM became more prominent during my working time at Intel. It started with Grace Hopper Celebration of Women in Computing, and then further participating in helping the new mothers in home-to-office (H2O) programs. One of my work mentors, Aswini Khandekar, an embodiment of great women in STEM, has inspired me a lot in figuring out my career choices. I believe, celebrating things like women's day etc. do help encouraging women, but the most important part is to acknowledge them every day. Especially, in India, where women sometimes take care of the households, being a woman in STEM job is very difficult, but even more difficult is to be a qualified woman who can't work for social prejudice. Thus I believe, helping any of the women, not just in STEM, in any small form, starting from babysitting to acknowledging their role, starting from mentoring them to respecting them for their work, every small act makes a difference. I don't know if I have done enough for women in STEM, but one act that I am and always will be proud of is to teach and tutor the 7-year-old daughter of my house-help. He could not afford a tutor or a top-class school, and I thought my weekends would be better spent by helping a kid achieving her dream than watching movies and playing video games. I don't know if she will ever go to STEM or not, but I celebrate this as a victory.
WHAT DO YOU THINK SHOULD BE DONE TO ENCOURAGE MORE GENDER DIVERSITY WITHIN STEM?
The first step to solve a problem is to acknowledge that there exists one. We need to first acknowledge the fact that there is a lack of gender diversity in STEM. Even though the current generation is starting to realize this, they often confuse equal opportunity with equality. I believe both are necessary and both are orthogonal. Women need to be given equal opportunities first. Irrespective of the geo-location and the time period in history, there has always been social prejudice against women. In many cultures, they are not allowed to go to school and have equal rights. Till the late 20th century many of the developed countries were still working on giving women a simple right to vote. Even though one thinks the right to vote is a form of equality, but it looked closely, its the right of equal opportunity. Hence, as a first step, we need to give women an equal opportunity to participate (whether it is STEM of anywhere). Equal opportunity leads to equal participation. If women participate in the same number as men, there would definitely be more women in STEM. Right now the participation itself is heavily biased. Further, we need to look at equality. Movements like equal pay definitely need to be nurtured. Maternity leave needs to be stopped labeled as a leave of absence but to be treated as a sabbatical. We need to understand that women don't need maternity leave, they deserve a sabbatical for carrying and nurturing the future generation. But all of these come after the fact that they are given equal opportunity, and its solution lies at the grassroots level, not at the STEM level. Another most important thing is making the workplace friendly for women. There were times where some offices did not have women's toilet for women never worked there. Although we have come ahead of that time in many places of the world, but we still need more. The dark side of workplace harassment came out in the #metoo movement. Even though a fraction of women who were victims did come out, the movement showed us that we need to be respectful of women and their rights. Bringing in a friendly and respectful environment will always be necessary. Even though all of the above solutions seem obvious, they are derivative of a two-step process. Firstly, at a social level, to give women equal opportunity, second at a personal level, to respect and help women at the workplace or otherwise and to say something if we see something. If we change the society will change.
BEST ADVICE FOR OTHER ADVOCATES?
I often see most of the advocates fighting for equalityfor women in STEM. I agree that there is a problem. But we are not acknowledging the real problem of equal opportunity. The first thing is to bring equal representation. Encouraging parents to send their girls to school, encouraging the girls to pursue STEM and most importantly telling the budding generation both the success stories and the sad stories. Often we think telling a success story is encouraging, but we forget that a success story might be burdening as well. Looking up to the inspiration can be too hard and self-doubt takes a toll. Thus, telling the success stories along with the failures would teach the budding generation what to do and what not to do, what works and what not works. The other important thing is to ensure workplace comfort and safety. Given the pressure of STEM education and job, it is extremely important that the social barrier of being a woman doesn't discourage a woman in her workplace. There needs to be a movement for making the workplace safe for women. #metoo was just a subset of that, and we need more for bringing in pay equality, work opportunity equality, treatment equality, and moreover a holistic safe and encouraging workplace for women where they can be just themselves.
There is this quote in Sanskrit: यत्र नार्यस्तु पूज्यन्ते रमन्ते तत्र देवता:। यत्रैतास्तु न पूज्यन्ते सर्वास्तत्राफला: क्रिया:। (Yatra naryastu pujyante ramante tatra Devata, yatraitaastu na pujyante sarvaastatrafalaah kriyaah.) Translation: Wherever women are given their due respect, even the deities like to reside there and where they are not respected, all actions remain unfruitful.