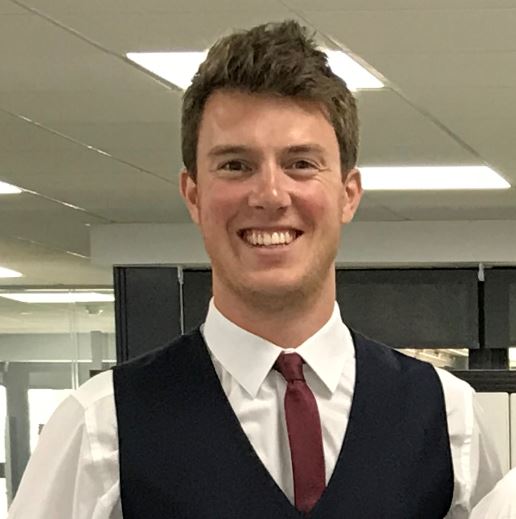 Engineer, John Sisk and Son
Help share the stories of those women whose voices aren't always heard... we'll all be better off for it.
I'm an engineer for a multi-national construction company. We build large scale projects including apartment blocks, sports stadia, hospitals, motorways and a lot of other buildings and structures in between! My role involves the management of the construction and building works from a technical perspective. I review the design, develop the methods of construction, oversee the works and check they're carried out to the right quality, on time and within budget.
WHY DO YOU LOVE WORKING IN STEM?
I have always been fascinated by how things are built and what purpose they serve. I was inspired by my family members who were very always very practical people, and I wanted to be like them. I studied Civil Engineering at university, and knew I loved the practical elements of it - seeing your handiwork in design become 'real life'. When you see other people interacting with what you built, and benefiting from it, that gives an overwhelming sense of achievement. Whether it's their new home, or their new faster and safer road to work, the differences that can be made are mind-blowing. That's the beauty of STEM for me - using those core skills to make a real difference.
HOW DO YOU CELEBRATE WOMEN IN STEM?
My industry in particular is improving, but there is a very, very long way to go indeed. We are so much better off with diversity of thought; STEM is all about having the core skills to 'think outside the box' - to challenge the status quo. We are problem solvers by nature, and to make the amazing difference in the world that we all want to make, we need the broadest mix of thinking we can pool together. The women in my company, industry and indeed daily-life, teach me, challenge me and guide me every second of the way - I will always cherish and encourage that however I can.
WHAT DO YOU THINK SHOULD BE DONE TO ENCOURAGE MORE GENDER DIVERSITY WITHIN STEM?
Education is so important, and I would love to see a greater promotion of inspirational women in STEM to much wider audiences. Everyone in a STEM class through school should be taught of the incredible women that made a difference in these fields. It would be wonderful for all young children going through school, irrespective of their own gender, to have a woman in mind when they think of a STEM hero that they'd want to be like one day.
BEST ADVICE FOR OTHER ADVOCATES?
It takes a lot of courage to speak out for what is right, but you'll always be admired for it more so than if you'd stayed quiet. Help share the stories of those women whose voices aren't always heard... we'll all be better off for it.
"To strive, to seek, to find, and not to yield" - 'Ulysses', Tennyson