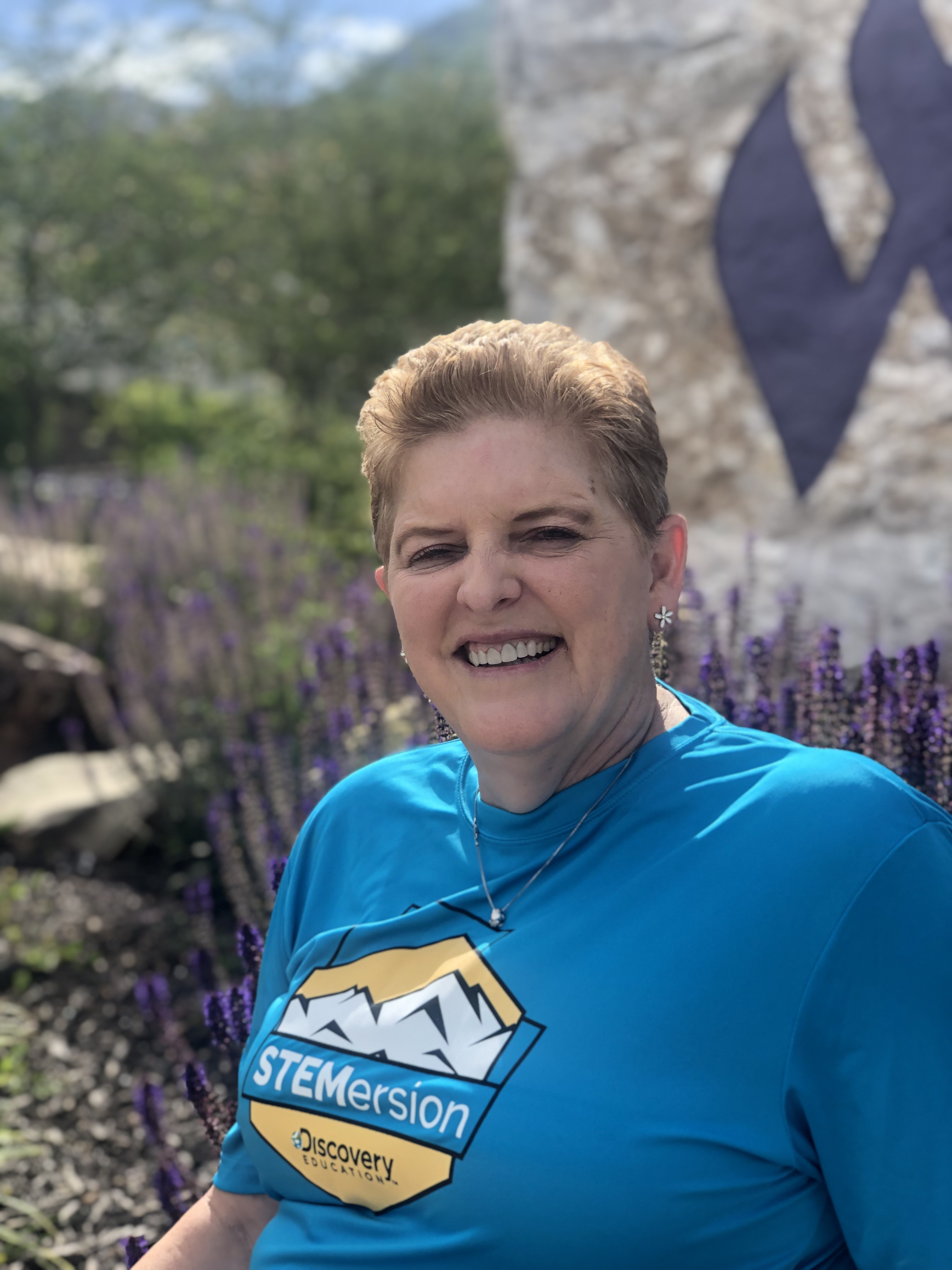 VP of Global STEM, Discovery Education
Career & Education - selected:
- VP, Global STEM Education, Discovery Communication
- Previously, Director of STEM for 140,000 students & 10,000 teachers, Charlotte-Mecklenburg Schools
- Previously, appointed to the National Science Board's Commission on 21st Century Education in STEM
- PhD in Science Curriculum & Instruction,. Curtin Institute of Technology 
- Master in Science, Syracuse University 
- Bachelor in Zoology, University of North Carolina at Chapel Hill 



Awards & Recognitions - selected:
- National Educator Award, Milken Family Foundation
- 2015 100 Women leaders in STEM Innovation, Diversity Matters
- 2011 100 Women Leaders in STEM, STEMConnector
I am the STEM evangelist and travel the world speaking to governments, school districts, nonprofits and companies about STEM. We have created a STEM ecosystem of resources, professional development, coaching and thought leadership to transform teaching and learning with STEM. We partner with schools to bring the real world problems and careers to them as the context for learning.
WHY DID YOU CHOOSE THIS FIELD?
I taught high school biology, chemistry, anatomy and earth science for 20 years in Syracuse and Charlotte. I won the Miljen National Educator Award, used the money to pay for my doctorate, then oversaw STEM for 145,000 students and 13,000 teachers in Charlotte Mecklenburg Schools. We used STEM to engage all kinds of learners, decreased the achievement gap from 29 points to 7, and won the Broad Award for our work. Discovery Education recruited me and offered me the chance to create my dream job. Now I travel the world empowering educators to use STEM to prepare students for their future.
Developing your STEM problem solving skills will allow you to get an engaging job and make the world a better place!
WHAT DO YOU LOOK AT & THINK, "I WISH YOUNGER ME WOULD HAVE KNOWN THIS WAS POSSIBLE?"
I was selected by STEM Connector as 1 of the top 100 Women in STEM in the US and by Diversity Matters as 1 of the top 100 Women for Diversity in STEM. I have spent my life fighting for students with no voice to get what they need, and am pleasantly surprised to be honored for that work.
WHY DO YOU LOVE WORKING IN STEM?
I feel blessed to wake up every morning knowing I get to help educators who care about kids do a better job. I believe these educators do the best they know how, and when they know better, they do better. We are changing the world 1 classroom at a time.
BEST ADVICE FOR NEXT GENERATION?
I am a STEMinist and want girls to know that developing their STEM problem solving skills will allow them to get an engaging job and make the world a better place!
"You can't be what you can't see." - Marion Wright Edelman