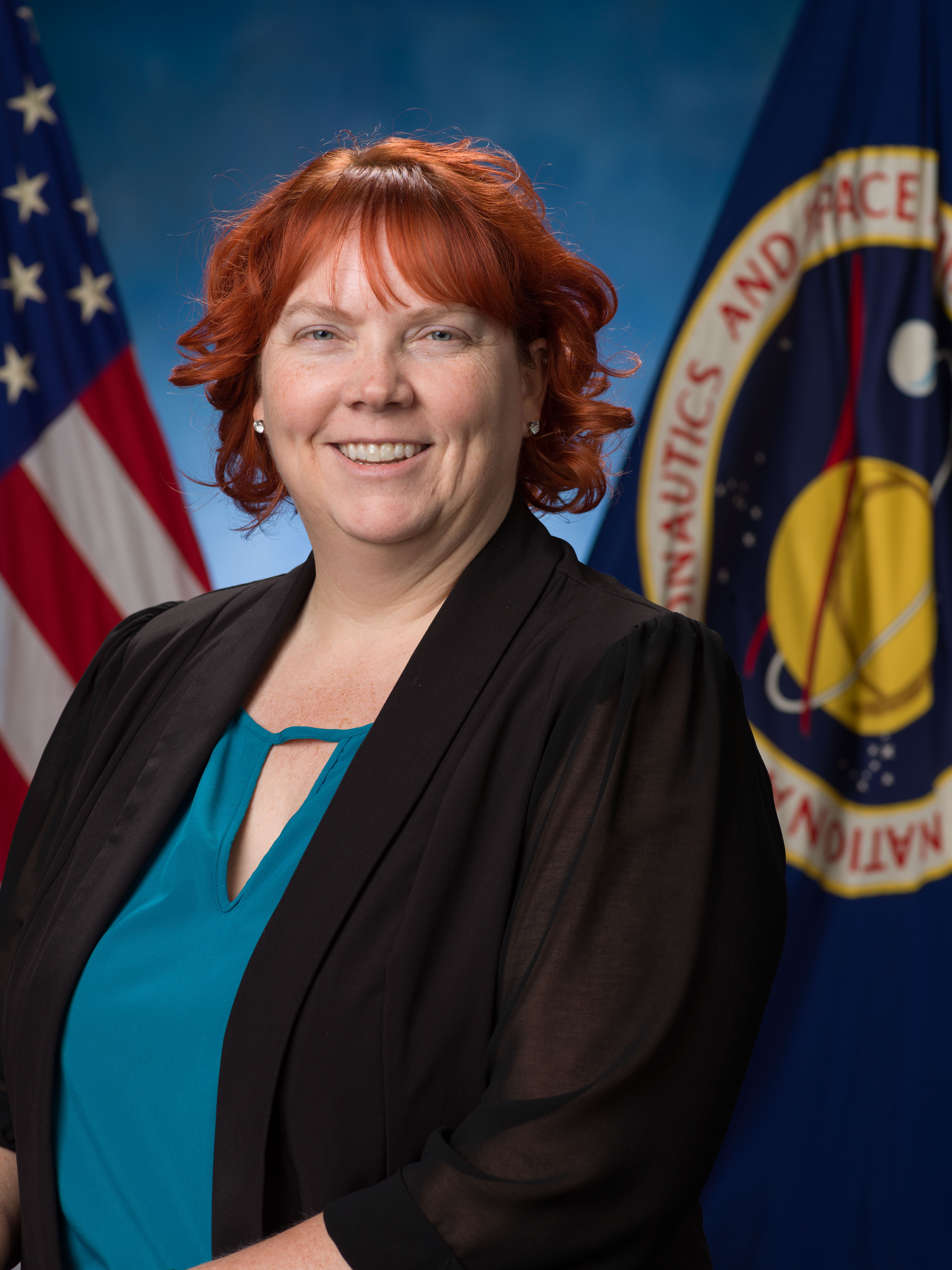 Rocket Safety Engineer and Team Lead, NASA Johnson Space Center
Career & Education - selected:
- Team Lead, Visiting Vehicles to the International Space Station
- Safety Integration Lead between NASA & JAXA, HTV-X
- Previously, Senior Environmental Engineer on Sustainability, NASA

Awards & Recognition
- White House Award
- 2012 National Award for Overall Achievement, EPA
I make sure the cargo rockets we send to the International Space Station are as safe as possible so we can deliver crew, supplies, equipment and science experiments. There are 8 different rockets that carry supplies or crew to the Space Station.
I work with a big team, and we try to think of every possible way the rocket could break or not work correctly, and then we find ways to make sure it either doesn't break, or if it does, that there are 1 or 2 backups for the broken part.
Specifically, I work with the Japanese Aerospace Exploration Agency (JAXA) to make sure their rocket meets all the safety requirements to safely approach the Space Station
WHY DID YOU CHOOSE THIS FIELD?
I became an engineer because I loved science but I wanted to make things instead of doing research. My uncle was an engineer and he told me about the various types of engineers.
My first degree was in Mechanical Engineering, but I didn't like that. So I got a Master's Degree in Environmental Engineering because I wanted to save our planet and make the world more sustainable. I worked for 23 years as an environmental engineer, but then I needed a change.
I switched to Safety Engineering at NASA because it was a new field for me and it gave me another chance to learn something new. It was extremely challenging but the goal of keeping our crew and Space Station safe keep me motivated to always do my best and keep learning.
You are capable of so much more than you think.
WHAT DO YOU LOOK AT & THINK, "I WISH YOUNGER ME WOULD HAVE KNOWN THIS WAS POSSIBLE?"
I wish I had realized that any engineering degree will give you a solid background to work in any engineering field. The degree teaches you how to think, but most of the work is solved through on-the-job training and teams. I would have switched my field earlier instead of feeling stuck in a job that didn't challenge me anymore. After just three years working in a completely new and very difficult field, I got a promotion, so I know it was my hard work and not my degree that defines who I am and what I can do.
WHY DO YOU LOVE WORKING IN STEM?
The challenges of space flight are big and complicated and have life and death consequences. But every single problem has a solution, and I'm part of a team of experts from around the world solving those hard problems. Often there is no single 'correct' answer and you have to defend your choice with logic and risk analyses.
BEST ADVICE FOR NEXT GENERATION?
You are capable of so much more than you think. Any problem can be solved with dedication and teamwork.
If you wish to improve, be content to appear clueless or stupid in extraneous matters. - Epictetus