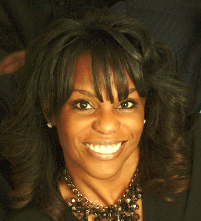 STEM Program Specialist, Fulton County School District
Career & Education - selected:
- STEM Program Specialist, Fulton County
- Founder, FACE Ed. STEAM Consultancy
- Program specialist, South Learning Community STEM Council
- Member, STEM Advisory Council
- Science Ambassador, Georgia Department of Education
- Science for All Generations through Environmental Stewardship certified presenter, Captain Planet Foundation
- Previously, Fellow, Harvard Think Tank
- Previously, STEM Coordinator, Feldwoord Elementary School

Awards & Recognitions - selected:
- 2 times winner Teacher of the Year Award
- 2014 Atlanta Families' Award for Excellence in Education

As the STEM Program Specialist for Fulton County School District, I work extensively to provide professional development tasks and activities that improve the knowledge of teachers and instructional support leaders in STEM pedagogy, as well as science and math literacy. I lead professional learning for collaborative groups of administrators on researched based practices in support of district and school improvement goals. I also work with teams of teachers to build understanding of how shifts in instructional practices lead to high achievement results in the classroom. Additionally through this work, I connect industry leaders and STEM business partners to schools to further expand the knowledge bases of our teachers.
WHY DID YOU CHOOSE THIS FIELD?
"An idea that is developed and put into action is more important than an idea that exists only as an idea."– Buddha

A little idea from a passionate teacher grew into a community-wide STEM presence. Through my years of teaching I have always noticed a correlation between students' lack of excitement for science and math and their test scores. With little time, we as teachers usually have to cover standards, rather than uncover them with innovative practices; so I felt as though I was doing my students a disservice. With this in mind, I chose to attend a Math & Science summer workshop at a local university to improve my teaching skills. I learned new innovative ways to make experiments appropriately align to standards and how to provide real-world relevant hands on activities for my students. I began the next school year fully equipped with new STEM strategies to connect student learning and experiences. Any possible way I could think to integrate content and have the students building, designing, or creating was now part of my planning process.
I was taken aback by how much fun the students were having and how engaged they were during the lessons. Students were performing well and to my delight they made great strides in their test scores. 57% of my students met the standards in science and 43% exceeded. They performed better the school, county, and state for both math and science! I was elated to see that, but was even more ecstatic that they had so much fun and found a true love for learning along the way! I thought to myself, there has to be a way to expose more students to the promising practices of STEM. Then the idea of creating a STEM lab came to me. I spoke to my principal immediately! I begged to develop a plan for a STEM lab. My principal believed in me enough to say yes!

With my principal and the greater school community's support, the program was built and expanded over the next four years and served over 750 students on a weekly basis! One of the most meaningful additions to the programs for me, was the addition of the student leadership program I called STEM Ambassadors. My 50 ambassadors were 4th and 5th grade students who lead STEM activities for our Pre-K-2nd grade classrooms. The program grew to have Full Circle Ambassadors, ambassadors who were formally taught by an ambassador in an earlier grade level and then became one. Legacy Ambassadors, ambassadors who had a sibling that was an ambassador before them. STEM Gurus, students who had a passion to teach a STEM concept. STEM Ambassador Alumni Network (S.A.A.N), students who went on to middle school and came back to mentor the current STEM Ambassadors and help out during STEM Family Nights and STEAM Fair. We further expanded to have the Roots & Shoots Program with our grandparents, who would come and teach STEM garden lessons with our students in the school garden designed by a school-wide challenge. STEM D.I.V.A.S, a precursor for STEM Gems, focused on our young ladies and Summer STEM Camps rounded out our program. Numerous school leaders and teachers would come by to seek advice on how to begin their own programs. The program was even nationally recognized as being one of two schools to receive a special grant through Discover Education!
In previous years I had the opportunity to impact achievement in just one class a year, then an entire school. Now, I have a hand in building a STEM presence in my school district and beyond through my current position and my consulting business by providing professional development for teachers to foster STEM practices in their classrooms. Outside of the classroom setting; some of the recent accomplishments this STEM journey has lead me to are serving on STEM Advisory Councils, leading two schools to become state STEM certified and internationally STEM certified, serve as a Fellow in the Harvard Think Tank, develop unique programing for my community, author and publish curriculum, serve as a GA Science Ambassador, and present at the local, state and national levels.
In the future, I plan to continue the aforementioned work as well as expand the STEM Council established to connect and support the STEM teacher leaders in my district. I also plan to promote my Seed & Lead program which connects school-based garden initiatives with local farmers and environmental stewardship organizations to promote agribusiness, and serve as the voice for all Georgia elementary science teachers as the newly elected GSTA Elementary Representative. I am so glad STEM took over my journey so many years ago. With every program and experience, it has inspired a passionate teacher to act on a little idea that turned into a true STEM presence and movement within the community.
Let your passion lead you to empowerment.
WHAT DO YOU LOOK AT & THINK, "I WISH YOUNGER ME WOULD HAVE KNOWN THIS WAS POSSIBLE?"
"The great accomplishments of man have resulted from the transmission of ideas of enthusiasm."--Thomas Watson

Being a STEM educator has truly led me down a road full of inspiration and achievement. Narrowing down to one achievement, I would have to say initiating the STEM program at my former elementary school has been the most impactful. Being a passionate educator, I had a plethora of innovative ideas; but the general classroom box of traditional expectations began to dull my light. The STEM lab changed my life and put me on a trajectory I had never thought possible. I was able to have a positive impact on not just, my classroom, but on the entire school! If I could speak to my younger self, I would have said don't wait twelve years to transmit your ideas, just go for it and see where the road takes you!
WHY DO YOU LOVE WORKING IN STEM?
"This is Leanna. You were my favorite teacher in elementary school and you still are. You have inspired me to become something great in this world. I hope we can talk more about my future. I have been interested in majoring in forensics. I know how to solve mysteries and crimes. I have looked into Atlanta Tech College." 

Seeing and hearing from my former students is something I look forward to daily. As a STEM Program Specialist for my district, I have the honor of conducting instructional walks in the middle and high schools my former students attend. Not a day has gone by where I have had former students running up to give me hugs and immediately share what they are doing and how they are performing in science and math. I always leave my email with them, so I can keep abreast of what they are doing. It absolutely makes my day when I receive a message that lets me know I am having a positive impact on the world through my students.
BEST ADVICE FOR NEXT GENERATION?
"Let your passion lead you to empowerment." —Nicole Ford

STEM underpins every aspect of our lives. 

(S) show your confidence\| stand strong against stereotypes\| seek out opportunities to be innovative.

(T) take time to explore and to be exposed to STEM careers\| take initiative to look for mentors\| take care of you mind, body, and spirit.

(E) engage in your STEM passion in-depth\| empower others by teaching your STEM expertise\| encourage other girls to be their STEM-selves.

(M) make goals\| make sure to recognize your own potential\| make connections with STEM experts.
"Be yourself, everyone else is already taken." — Oscar Wilde

I believe we are blessed with certain talents for a reason. When we hone in on who we really are, and realize our greatness; we will spend more time "doing" rather than wondering if we could. STEM continues to foster who I am every day.