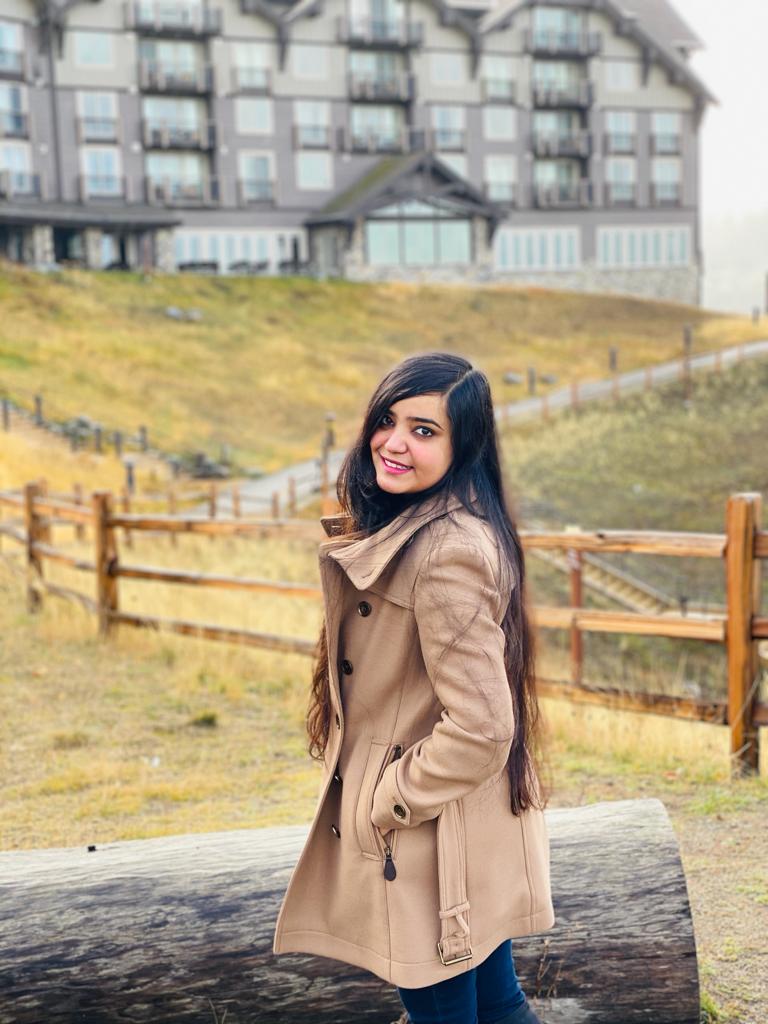 Data & Applied Scientist, Microsoft
As a Data & Applied Scientist the easiest way I could describe my role is someone who selects data based on the business requirement and then ends up cleaning this raw/messy/unstructured data for about 60% of the time. The next 20% of the time goes in applying Machine Learning/Deep Learning algorithms to train and test the model and fine tune the model until I get the best results. The next 20% of time goes in getting a production ready model and effectively communicating the observations and predictions with the stakeholders. This is roughly like the entire cycle of my work.
Since I work for Microsoft, I get to work on interesting projects which are customer facing. In addition, we take up side projects and invest time there and build new skills.
WHY DID YOU CHOOSE THIS FIELD?
"Working hard for something we don't care about is called stress. Working hard for something we love is called passion -- Simon Sinek

I have always been passionate about Statistics and it was the time when I worked for Accenture, I realized that I am not working on anything close to what I love nor I was learning anything new which hit me really hard. I realized I wanted to go back to school and start a new journey wherein I am exploring more about Statistics and Data Science that is Business focused. It was then I quit my job and came to Unites States to pursue my Masters in W.P. Carey School of Business.
From there I have not looked back because I realized the drive that you have when you follow your passion versus when you are just doing something that you don't like is very different. My parents always tell me this and I feel it's true only after I did what I loved:
"When you pursue your passion, the drive is automatic and even though you fail at once you will come back stronger"
WHAT DO YOU LOOK AT & THINK, "I WISH YOUNGER ME WOULD HAVE KNOWN THIS WAS POSSIBLE?"
I think getting a job in Microsoft as Data and Applied Scientist right after my graduation has been the biggest achievement. The reason I feel this is because my course was a 9 month long and I had to complete 11 courses along with the exams and industrial projects along with applying for more than 100 roles daily. Being a Foreign student, it is sometimes tough as we get rejected for half of the roles because of the visa status.
The younger me didn't really know the power of connecting and asking for help, for instance I was amazed about the fact that people are so connected on LinkedIn and how smallest tips from an experienced professional could change my life.
You will learn a lot from people when you find out about their hardships and you will also know what are few things you should do vs not do provided you ask. These are the factors which led to my achievement!
WHY DO YOU LOVE WORKING IN STEM?
Every day I wake up I know that the nature of my job is to create various models on a product that is going to impact millions of people.
I admire that I build something new and innovative, learn a new skills which I have never known, connect and collaborate with new stakeholder or fellow DS or Engineers and learn how they work. It only helps me gain experience in understanding how when everyone comes together they create the best product based on their experiences and learnings.
BEST ADVICE FOR NEXT GENERATION?
Working in STEM means you can't stop learning you have to keep polishing your existing skills and learn new skills else the skill gets outdated.
My best advice would be keep learning and grow. It could be learning a new coding language or learning about an algorithm which you have never heard of or reading a research paper it really helps in framing up your own project, pick up a Kaggle project, signup for a new course(in most of the cases you will get a free introductory course for a week so see if you want to move ahead with the course).
The only way to do great work is to love what you do.
— Steve Jobs