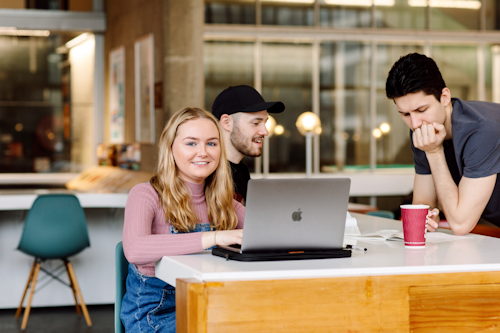 PhD student, University of Leeds
Make the most of any opportunities that you find.
I research pregnancies that are complicated by maternal diabetes and large-for-gestational-age infants. I am particularly interested in how the placenta and its vasculature is affected in these complications and work with placental tissue and umbilical vein cells.
WHY DID YOU CHOOSE THIS FIELD?
In my third year of my undergrad, I did a year abroad in Arizona, USA. Here I had the opportunity to do a summer research placement in a laboratory at Barrow Neurological Institute and I realised how much I loved science and being able to research a particular question. I had always enjoyed science at school but laboratory sessions in a teaching setting are very different to research as a job and prior to this summer placement laboratory work didn't appeal to me.
WHAT DO YOU LOOK AT & THINK, "I WISH YOUNGER ME WOULD HAVE KNOWN THIS WAS POSSIBLE?"
Being accepted into my PhD programme.
WHY DO YOU LOVE WORKING IN STEM?
I love that science really involves a lot of teamwork, how we are all interested in hearing about others findings and how we try to help each other troubleshoot when something isn't quite working. I wake up looking forward to performing experiments as I love being in the lab and I am always thinking about what I can do next based on my results, even if something didn't quite go to plan.
BEST ADVICE FOR NEXT GENERATION?
Make the most of any opportunities that you find, such as volunteering to get involved in something you might be interested in. I think experience is really important, not only to help you get job roles or into a specific degree programme but it's the experiences that help you decide what you really want to do and find something that you either dislike or that you really enjoy.
"Science is not a boy's game, it's not a girl's game. It's everyone's game. It's about where we are and where we're going." -Nichelle Nichols