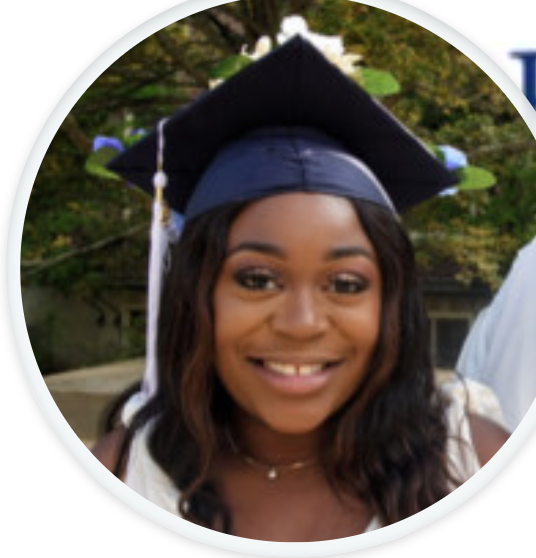 I am passionate about gender equity and preventing Intimate Partner Violence. As a student, I use what I am learning in class, and apply it to my research. I work to hopefully make the lives of women better.
Why did you choose this field?
During my undergraduate vocation at Penn State I worked in a domestic violence shelter. I saw that the majority of the women in the shelter were overwhelmingly poor and Black/women of color. It truly bothered me that women had no other choice to go back to their abusers because of lack of housing, financial insecurity, and fear of being ostracized from their community. I saw a gap in the care of these individuals and have made it my life's work to close these disparities.
What do you look at and think, "I wish younger me would have known this was possible"?
I have always been surrounded by women that supported me and made me shoot for the stars. As a Nigerian, I saw the sacrifice my mother made for me to be where I am. I was told I could be and do whatever my heart desires. Even in the face of adversity. Even when people told me "You can't" I never believed them. I just wish other little Black girls were told the same.
Why do you love working in STEM?
I love working in STEM because it is a field that has many people trying to achieve the same goals. I look forward to using my knowledge and experience to make actual changes in this world.
Best advice for next generation?
Do not let anyone tell you, you cannot participate in STEM--not even yourself. You can, and you will. Don't let that little voice in your head that's scared win. It would be a shame for the world to miss out on your knowledge.
Inspo quote / fun fact / role model
"I will not have my life narrowed down. I will not bow down to somebody else's whim or to someones else's ignorance." - Bell Hooks