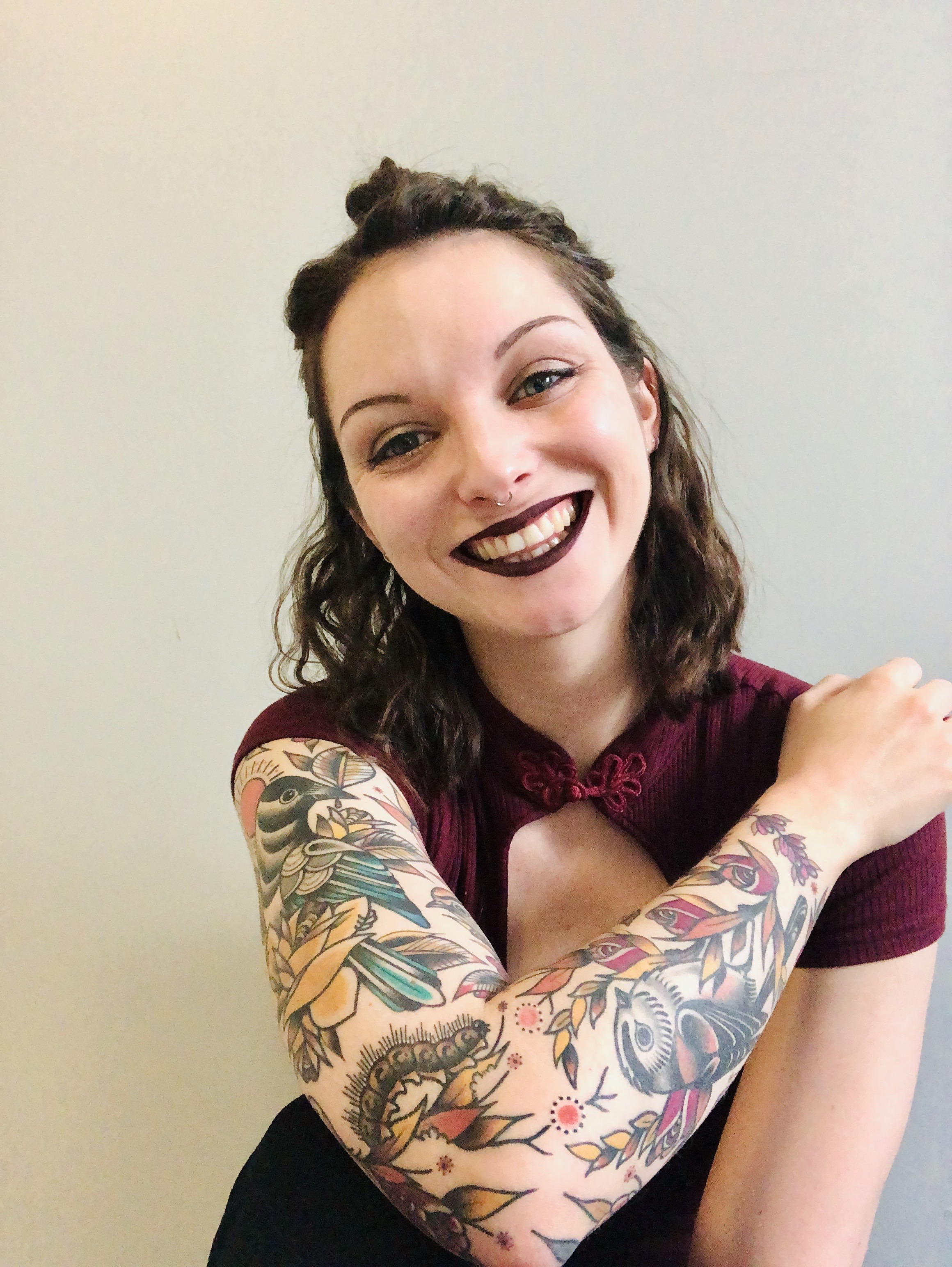 PhD Candidate in Medical Microbiology, University of Liverpool

Trust your gut, follow what makes you happy, and you won't go too far wrong.
I am studying host-pathogen interactions between Pseudomonas aeruginosa and humans, with a particular interest in the process of adaptation and evolution within the respiratory tracts of people with cystic fibrosis.
The aim of my PhD is to understand how this bacterial species senses particular host factors, and how these influence it's ability to colonise the respiratory tract, cause infection, and survive antibiotic stress.
WHY DID YOU CHOOSE THIS FIELD?
Growing up I was incredibly interested in science, especially anything to do with chemistry, microbiology, and the human body. I remember when I was younger, wanting to learn about all the different types of infectious diseases – I was so amazed that these tiny organisms could have such big impacts on our lives!

The career guidance at my secondary school wasn't great, so I actually had no idea I could stay at university after my first degree, and definitely didn't know doctoral degrees existed! I ended up going to university to do a chemistry degree, but transferred to a microbiology degree in my 3rd year. I like to think I just followed what I was interested in and eventually ended up where I was supposed to be! It all worked out pretty well because my PhD project is sort of half chemistry, half microbiology!
WHAT DO YOU LOOK AT & THINK, "I WISH YOUNGER ME WOULD HAVE KNOWN THIS WAS POSSIBLE?"
Younger me would never have thought I would grow up to be a scientist! I suffer from Generalised Anxiety Disorder and when I was younger my fear of failure really interfered with my mental health - I used to put an unhealthy amount of pressure on myself to succeed, but I also didn't really believe in my own abilities.

Although I was filled with fascination and passion for my science, I lacked so much self-confidence that I never envisioned I would be able to do a PhD. During my MSc, I carried out my own research project under a fantastic mentor that gave me hope and encouragement. It was this that finally gave me the confidence to apply for PhD programmes.

I wish I could tell younger Adrienne that she is capable and fierce and that she has as much to offer the world as anybody else.
WHY DO YOU LOVE WORKING IN STEM?
I absolutely love working in STEM because you get to, directly or indirectly, help make people's lives better. It makes me really proud when I think that I'm making a positive contribution to the world.

It's also really amazing to meet so many people who share my curiosity and passion for learning. I learn something new from everyone I meet, the exchange of knowledge that goes on – even in social settings – is such a beautiful thing!
BEST ADVICE FOR NEXT GENERATION?
Don't overthink things. Some of the best decisions I've ever made were spur of the moment ones.

Trust your gut, follow what makes you happy, and you won't go too far wrong.
"It's ok if you fall down and lose your spark. Just make sure that when you get back up, you rise as the whole damn fire." – Colette Werden