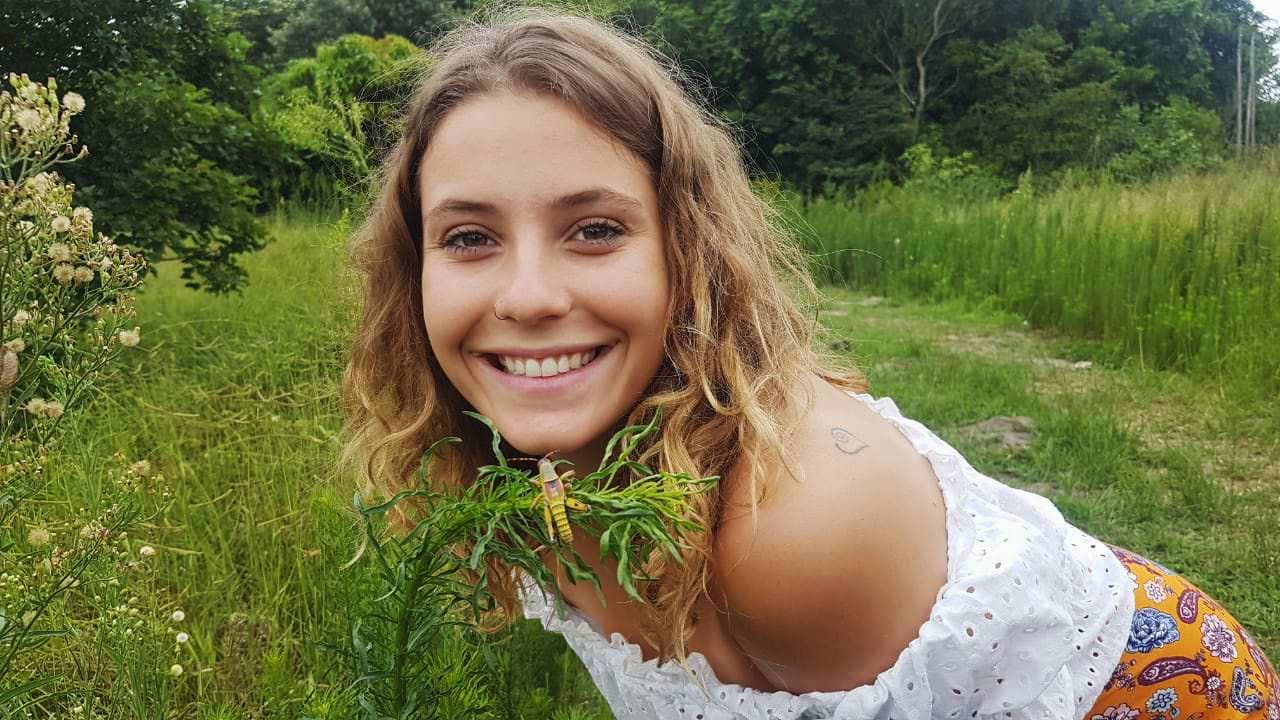 International Masters Degree in Horticultural Sciences, University of Bologna
It may be a difficult journey, but if it is something you enjoy, you will get through it in your own time.
I am currently learning about a wide variety of disciplines and sustainable management practices within agricultural systems. However, my main focus is on agricultural entomology (the study of insects). Insects are crucial components of all ecosystems, including those found around agricultural systems. They fulfill many important ecosystems functions such as pollination, soil aeration, decomposition of organic matter and they also act as natural enemies to many pests. For this reason, I am currently studying how to preserve and attract beneficial insects (such as pollinators and natural enemies) to our agro-ecological systems.
WHY DID YOU CHOOSE THIS FIELD?
Since I was an adolescent, I have always loved insects! I would go around my garden trying to catch and identify as many as possible. My dad's colleague was actually the first person to encourage me to pursue Entomology from age 10, and from then on I had a clear vision that it is what I would be doing. I am very fortunate to have had my parents support my 'unconventional' career path and need to thank them for having encouraged me to study something that I am genuinely interested.
WHAT DO YOU LOOK AT & THINK, "I WISH YOUNGER ME WOULD HAVE KNOWN THIS WAS POSSIBLE?"
I completed a short post-graduate degree thesis on insect biodiversity in urban environments, where I uncovered that indigenous plant species can be used to preserve and augment urban biodiversity. I presented my results at an international science conference, the Oppenheimer conference, in front of over 500 people! I gained so many connections within the scientific community and it was at this point where I felt all my efforts and achievements have paid off.
WHY DO YOU LOVE WORKING IN STEM?
Modern lifestyles are all dependent (both directly and indirectly) on STEM. In this way, any knowledge gained or any new scientific discovery can be used to combat many global issues such as food security, climate variation and pollution. Insects compose over two-thirds of all terrestrial beings on earth, thus are important structural components of our global ecosystems. Knowing that I could be enriching our knowledge of insects, and uncovering novel ways to use insects to improve our agricultural systems, makes me hopeful of the future.
BEST ADVICE FOR NEXT GENERATION?
Do not overthink it! If you love or enjoy any discipline in STEM, go for it! Yes, it may be a difficult journey, but if it is something you enjoy, you will get through it in your own time.
"Our treasure lies in the beehive of our knowledge. We are perpetually on the way thither, being by nature winged insects and honey gatherers of the mind." F. Nietzsche