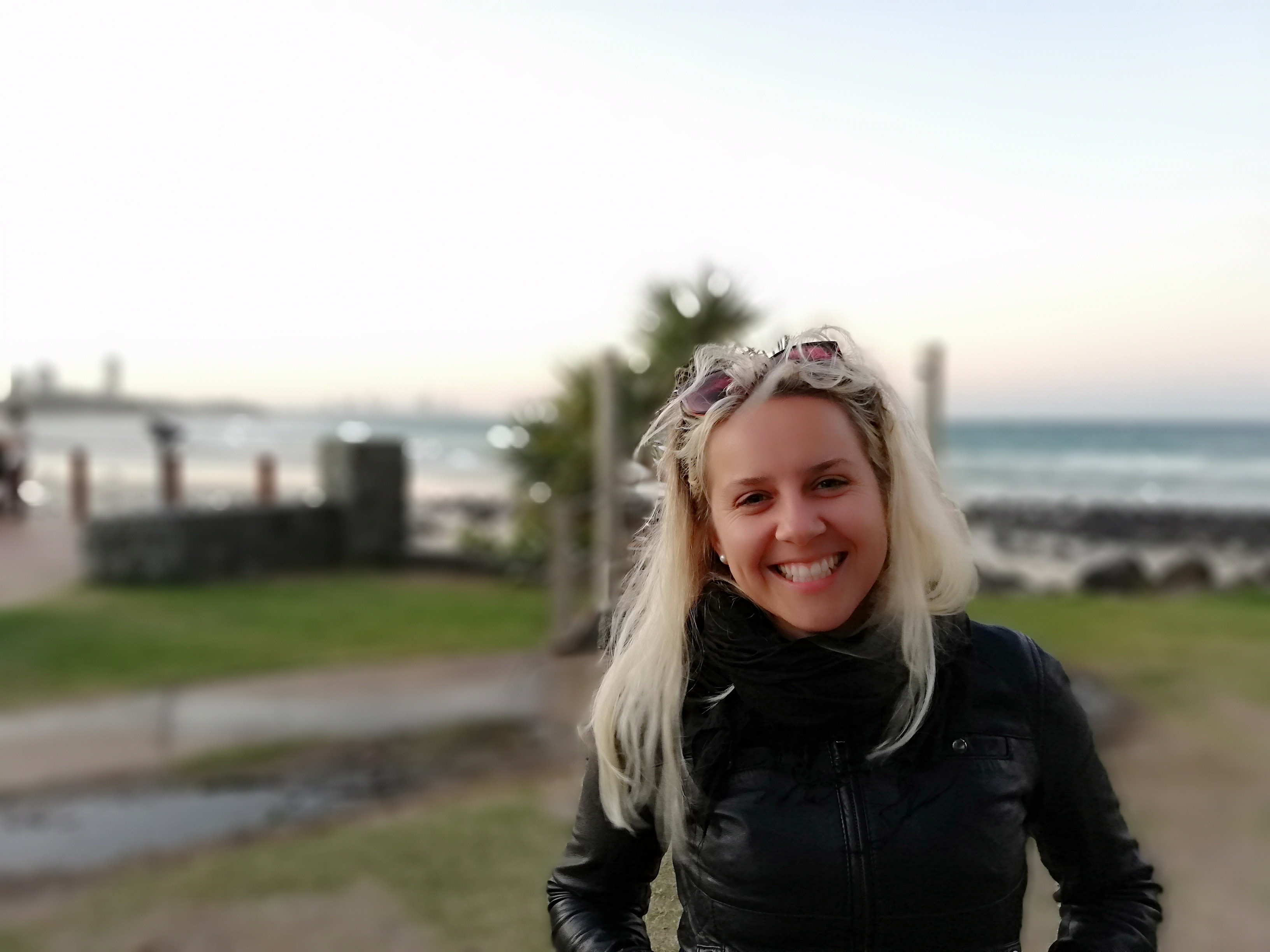 Postdoctoral research fellow at the University of Queensland
If you want to make your dreams come true you must believe in your dreams and yourself.
Research part: Currently I am working on projects aiming at the development of devices for portable and nonionizing brain and torso scanning, as well as projects related to vehicle anomaly detection. I develop new computational approaches and methodologies that will perform better than the existing ones. To do that I combine elements of physics, math (mainly probability and statistics), and machine learning. Projects I am engaged with are multidisciplinary, thus I have chats with colleagues from different fields who help me in understanding the phenomena, theory behind, problems, and limitations of existing solutions.
Teaching & supervision: I prepare lectures, teach, supervise undergrad and grad students while working on their thesis, have discussions with students and I enjoy a lot!
Administrative part: Emailing different parties e.g. for getting various approvals, reporting, etc. (Not that much fun.)
WHY DID YOU CHOOSE THIS FIELD?
My path to where I am and what I am doing now is quite wiggly and from the beginning was quite vague. I have never liked engineering - I perceived it as boring as most of my family are engineers and I could see what they do. I had two big loves: opera singing (classical music in general) and astrophysics.  I attended two schools in parallel: gymnasium and music high school, both as a regular student. This means that I used to be at school from 8 am to 7 pm. Due to different reasons, I could not continue studying any of the two at the university level. As an alternative I thought of studying theoretical physics but my physics teacher convinced me to study electrical engineering as it was as she was saying 'applied physics', I loved physics, I was good at it, and there was a guarantee I will have a good job once I finish it. Eventually, I studied electrical engineering - Automatic Control and Electronics. Honestly, I did not like what I studied. Few days after graduation I started working in a company. After a month I knew I cannot do this kind of job whole my life. I cannot enjoy doing anything that is based on routine, standards, with no freedom and creativity in any sense. I started thinking about what to do next and started even applying for some fine art studies, as art was something I always liked and enjoyed. One day I asked my mum: What did I want to be as a child? She said: Scientist. That was a pivotal point. I decided to find my way and become a scientist. Astronomy was ruled out because it meant literally to start studies from the beginning. I started looking for something closest to physics but still related to my background. I came across the area of quantum control. I got in touch with a professor from TU Berlin. To increase my chances and show my enthusiasm and motivation, I told that professor that I was coming as a tourist and that I would like, if possible, to come to the faculty to meet him and discuss his projects. He agreed and I traveled to Berlin. During the meeting, he told me that he is waiting for the outcome of one project, and in case he receives a grant, he would be willing to accept me as a doctoral student. This was great to hear, this was the reason I decided to travel to Berlin. Being aware he could possibly not get the grant, I suggested that we make a backup plan and apply for a DAAD scholarship. He accepted. He even offered me to write a research proposal (which was one of the items for the application). While preparing the application for DAAD, the company I worked for put the condition to choose between a dismissal (if I wanted to be issued a certificate that I was an employee; also an item in the application) and a contract extension. Without a moment's hesitation, I chose the first option. The day before the application deadline, a professor from Berlin emailed me and said that he had no time to write the proposal. At that moment, a tornado struck me. But I said to myself, "You don't give up, you're fighting to the end." I went home and sat down to write the proposal myself, guided by what I had read until then, the notes I had made, and what I had talked to him about. I submitted the application being fully aware that the proposal has many shortcomings. I expected the results in 6 months. After the dismissal, I went to university where I studied and asked if I could at least do tutoring as a volunteer. I could not volunteer because of the law. But, I got the opportunity to work under contract, because my colleague was going on maternity leave. In parallel, to fill some gaps in knowledge I got approval and started attending some courses at the Department of physics. Soon after that, I received an email that a professor from Berlin can not accept me because he did not get the grant. Some months later I was also rejected for DAAD.
At some point my colleague was very frank: Find something you like and have a strong background; I do not think you will get it with the background you have. I thought about what he said, and it was a painful truth. I started looking for positions where I had quite a good background and which I liked. I got the PhD at the Polytechnical University of Milan.  Starting the PhD was the beginning of another journey and a big battle along the way. Things with my supervisor did not work well. At the end of the 2nd year, I decided to undertake a risky decision and change the supervisor and the topic. This meant basically starting the PhD from the beginning. People tried to convince me that it is a crazy idea and that I will not succeed to finish PhD within 2 remaining years (duration of PhD was 3 years with the possibility to extend it 1 year more). I was sure I can do it if I manage to find a supportive supervisor and the topic I like. Others were skeptical. I did believe. I was lucky. I found both. I was working day and night Mon-Sun. I graduated. Moreover, I continued working at the same uni one year more as a researcher. I am sure that my PhD to me and to others does not have the same meaning. For others, it is just a doctoral degree. For me, my PhD is proof that 'impossible' is misspelled 'I'm possible'. While working on my (2nd) topic I realized the big potential of applying my knowledge in the bio-med field and thus the possibility to contribute to the development of new technologies and modalities. That was a criterion while looking for a postdoc and the main reason for accepting the job offer and moving from Europe to Australia. Currently, I am with the University of Queensland, and I am developing algorithms for anomaly detection such as stroke and fatty liver with novel imaging modalities based on microwave technology.
WHAT DO YOU LOOK AT & THINK, "I WISH YOUNGER ME WOULD HAVE KNOWN THIS WAS POSSIBLE?"
I wish younger me could know and believe that something we do not like might be good for us and be patient. I have never thought that what I studied will open me the door to teach and do the research I enjoy so much at one of the top universities in the world and that the research I will be doing will have the potential to contribute to the development of technology for saving lives.
I wish all kids around the world would have known that even as a refuge or being discriminated they worth, and that they can fulfill their dreams. In my early childhood (90-s, 1st and 2nd grade of elementary school), my mum, brother, grandpa and I were refugees settled in Croatia. I was not allowed to go to the local school due to my nationality. I used to travel every day 2hr in one direction to Bosnian school. I never thought I could be working on cutting-edge technologies at one of the top universities in the world, but here I am.
WHY DO YOU LOVE WORKING IN STEM?
STEM helps me discovering the world around me and discovering myself. For me, understanding the underlining process of natural phenomena is motivating and inspiring by itself. And if we add to that ability to exploit them and turn them into something useful and helpful to people, it gives you a feeling - you are here for the reason.
When I wake up I think 'What am I going to do today so when I go to bed tonight and think of the day I will feel I used this day well'. These are not big things necessarily. Learning something new or helping someone is enough.
BEST ADVICE FOR NEXT GENERATION?
If you want to make your dreams come true you MUST believe in your dreams and yourself. As long as your goals are oriented towards self-exploration and contribution to society you will reach them and on that way have support from where you do not expect and when you do not expect.
If your dreams are dominantly ego-oriented (power, money, success), you will get them probably with hard work but they will not make you happy and satisfied longterm. Moreover, losing control over it might destroy your life.
"It's your road and yours alone. Others may walk it with you, but no one can walk it for you."