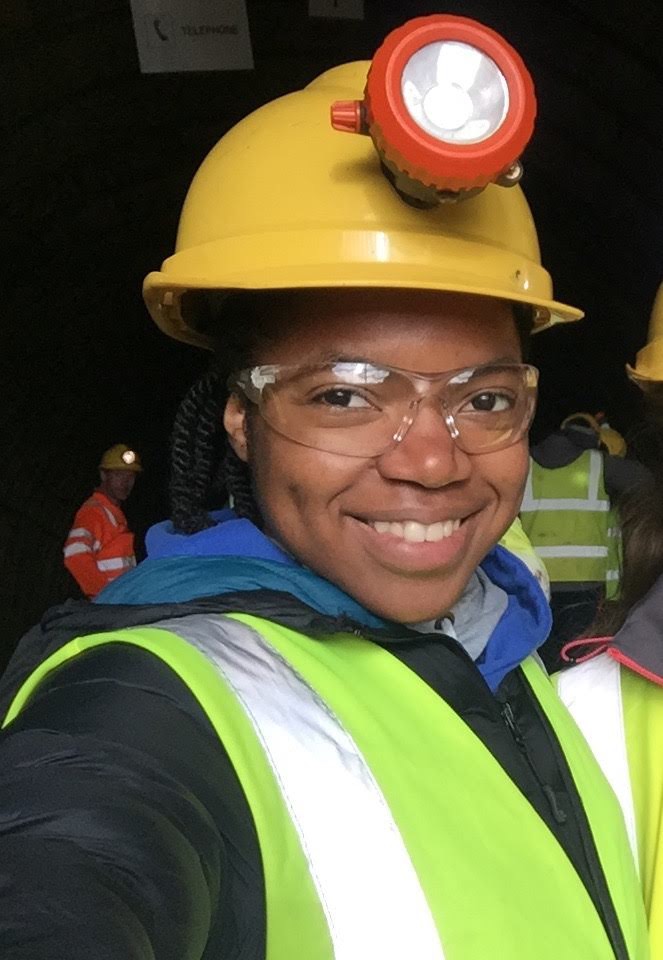 Mining Engineering Masters student at Camborne School of Mines, University of Exeter
You can always achieve your dreams if you apply the right strategy.
Mining engineers are responsible for ensuring the efficient development of mines, from the exploration stage to closure and rehabilitation. As a future mining engineer, I will be taking on roles in the technical and management areas. At initial stage I will be involved in studying the feasibility of the mine project, do the mine design and planning; when the mine starts operating, I will assist with production and monitoring the stability of mine structures. I will also ensure a safe mine environment with adequate ventilation for underground structures, and oversee all the aspects that are hazardous to the mine and the surrounding environment in the present and future to guarantee efficient closure and rehabilitation.
WHY DID YOU CHOOSE THIS FIELD?
While completing my BsC in Applied Geology I come to realise that everything we consume, if it is not grown then it must be mined. The mined material has application in technology, construction, manufacturing, medicine, education and all sectors of life. The best smartphones, computers, electric cars, solar panels, wind turbines and all the elements essential for the move into green energy relies heavily on essential metals that needs to be mined. So I decided to pursue a career as a mining engineer to explore the best ways of extracting the raw materials which are so vital for development of the modern world.
There will always be a demand for mining, and today more than ever mining plays a key role in the green energy shift, and more environmentally friendly ways of living. I am glad to contribute for this change now and hopefully in a more meaningful way in a very near future.
WHAT DO YOU LOOK AT & THINK, "I WISH YOUNGER ME WOULD HAVE KNOWN THIS WAS POSSIBLE?"
Mining is a man-lead industry and it seemed impossible to have women making their way and succeed, however there is an increase in the number of woman reaching leadership positions. This gives me hope that the future can be even better, and woman can be free to dream of working anywhere and succeed as long as they have the determination and the right strategy to do so.
WHY DO YOU LOVE WORKING IN STEM?
The practicality and applicability in real world is what I love the most about STEM. In STEM jobs people have the opportunity to participate in the solution of real-life problems and sometimes see the results within a very short time.
BEST ADVICE FOR NEXT GENERATION?
You can always achieve your dreams if you apply the right strategy. Have a clear vision of the life you want and set yourself short term goals to work towards it every day.
Nothing in life is to be feared, it is only to be understood. Now is the time to understand more, so that we fear less.