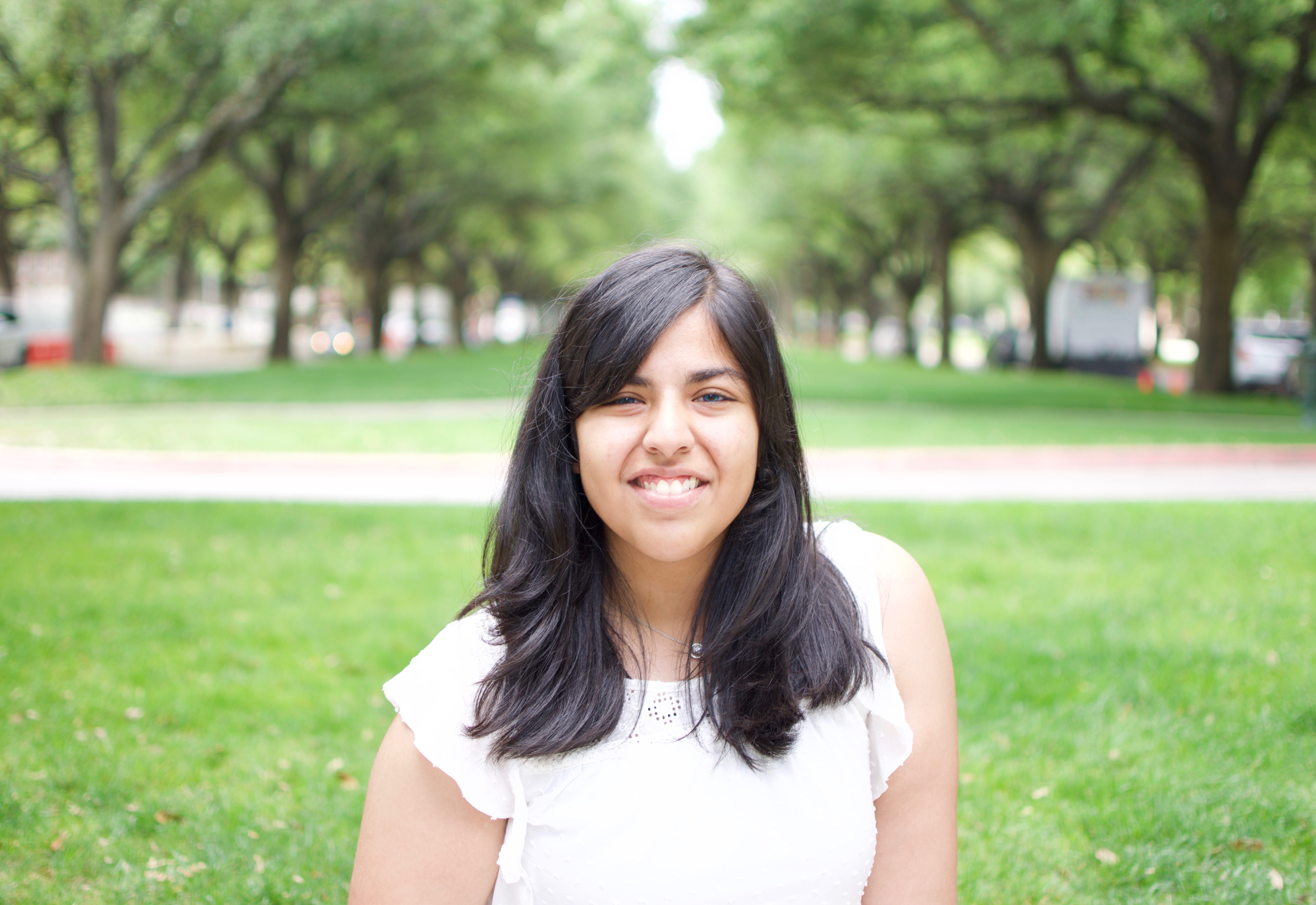 Data Scientist
Verizon
&
Founder/CEO
Geared Up
Don't be afraid to speak up; I cannot stress how important it is to be confident in your abilities.
As a data scientist, I build data driven solutions as part of the Verizon Business Group Global Technology Solutions System of Insights Team. I work on building machine learning models to for various business teams at Verizon.

As the founder/CEO of Geared Up, I bring STEM education to underprivileged schools across the country by providing an engineering enrichment program which completely immerses students in the world of engineering through lessons, guest speakers, and design challenges. Through Geared Up, I bridge the education gap across schools and provide opportunities to students that they might not have otherwise had. I hope to help students see the opportunities in the world of STEM.
WHY DID YOU CHOOSE THIS FIELD?
I grew up in Irving, Texas, and I went to school in Irving ISD, a low income school district. Growing up, I knew I loved science and math, but the only career path I knew of that combined those was a medical career path because my school didn't have funding for other STEM enrichment opportunities.

When I got to college at Southern Methodist University (SMU), I went in as a pre-med student, and on my first day of class, I quickly realized that pre-med was not my passion, and that I did not want to become a doctor. Then, I saw a flyer to apply to solve a problem in the engineering school -- the flyer advertised that I'd get to work with engineering students for 7 days to Reinvent the Slurpee Experience for 7-Eleven. It sounded like a cool project, so I applied, and I luckily got accepted. I got to spend 7 days working with 9 engineering students of various disciplines, and I gained exposure to civil engineering, mechanical engineering, computer science, and management science, and I fell in love with mechanical engineering. I changed my major to mechanical engineering, and I never looked back.

After such an awesome opportunity, I realized that students I went to high school with may not have been as lucky to have been able to find their passion, and I wanted to change that. Because of that experience, not only did I find my passion for engineering, but I also found my passion for bridging the education gap and providing equal STEM opportunities for all students.
WHAT DO YOU LOOK AT & THINK, "I WISH YOUNGER ME WOULD HAVE KNOWN THIS WAS POSSIBLE?"
Definitely creating Geared Up. I would've never imagined that I'd be able start a non-profit organization and help kids all over the country open their eyes to new opportunities.
WHY DO YOU LOVE WORKING IN STEM?
I love that there's always something new to solve. This may sound cliche, but it's true. The world of STEM is constantly evolving, and there's always something new to learn and to solve!
BEST ADVICE FOR NEXT GENERATION?
Don't be afraid to speak up; I cannot stress how important it is to be confident in your abilities. A lot of times, the best opportunities pass you by when you're too afraid to speak up and grab them. It took me way too long to figure this out, and I'd want the next generation to get comfortable speaking up and grabbing opportunities as soon as they can!
"If you really want to fly, just harness your power to your passion." – Oprah