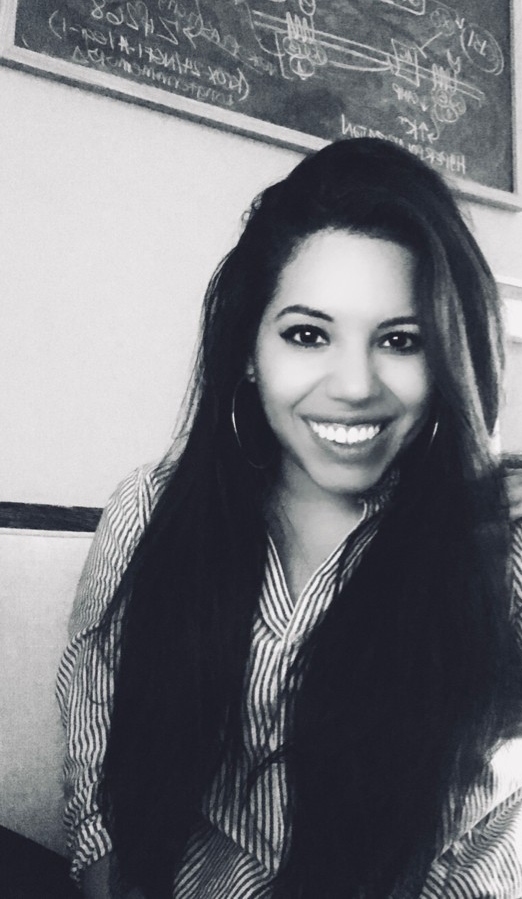 Laboratory Director (LD) for the Cannabis Safety Division at Industry Lab Diagnostic Partners
And - Technical Consultant (TC) for Industry Lab Diagnostic Partners Toxicology division, and Doctoral Candidate (Ph.D., Biology) at Tennesee State University.
If you don't see a path, network & create one.
Analytical testing laboratories (environmental, food safety, clinical diagnostics, cannabis safety labs) in industry provide essential services that ensure public health, wellness, and protecting communities.

As a LD for the Canna division, I am responsible for overseeing lab technicians and other personnel in the facilities that test cannabis-derived products, like flowers, concentrates, and extracts. Another central aspect of my job is ensuring compliance with state and federal laws, regulations, and accreditations, as well as our quality assurance (QA) and quality control (QC) systems. Other responsibilities include primary lab management duties-- developing standard operating procedures (SOPs), setting production schedules, tracking inventory, hiring and training new personnel, research and development (R&D) of more efficient analytical methods, maintenance & troubleshooting of instrumentation, conducting analytical testing, reviewing data, and communicating the results to our clients.

As a TC for the Clinical Toxicology division, my responsibilities look similar to the "other responsibilities" listed under my LD duties.

As a Ph.D. student, I write a lot. (JK). My dissertation project is a series of mini-projects focused on revolutionizing multiple areas of the Industrial Hemp Industry in the United States. I believe science should be interdisciplinary and wanted a research project that would reflect those beliefs. My project targets three different areas of the Cannabis industry: processing, safety, and education.
WHY DID YOU CHOOSE THIS FIELD?
As a child, it was hard for me to sit through the countless hours of Spongebob, PowerRangers, or whatever other show my three siblings wanted to watch. Luckily, my parents gifted me the ultimate trump card- an educational cartoon called "Once Upon A Time... The Human Body". This illustrated series explains, in very accurate detail, different human body processes. My interest in studying the Human Body at a molecular level only grew from there. Unfortunately, not all my exposure to medicine and health care came through such light-hearted media. My most considerable exposure came from the personal health problems that my dad has undergone throughout my life. I grew up seeing him undergo medical treatment for various conditions. Those experiences, along with a natural interest in disease mechanisms, led me to grow up believing I was "meant" to be a medical doctor.

I was born in San Salvador, El Salvador. In our country, both of my parents are renowned dentists and were able to provide the best education for my siblings and me. However, their guidance came to an abrupt end when we moved to the United States. I was thirteen, and we had no idea how the educational system worked here. On top of that, my parents lost their professional and socio-economic status. Unable to achieve their licensure, they were forced to work low-skilled, low-wage jobs that sustained us but left us economically vulnerable. At this critical period of my life, not having access to the necessary support and mentorship had a detrimental effect on my education.

With time (& research), I learned the system and earned my Bachelors in Chemistry and a Masters in Biochemistry. While completing my first graduate degree, I was hired by a local Clinical Toxicology laboratory. Unexpectedly, I fell in love with the field of Clinical Chemistry- it was the perfect blend of science and medicine for me. Once I reached the highest level I could with an MS degree, I decided to pursue a Ph.D. to meet board-certification requirements to become a laboratory director for medical laboratories.
WHAT DO YOU LOOK AT & THINK, "I WISH YOUNGER ME WOULD HAVE KNOWN THIS WAS POSSIBLE?"
I was recently offered the opportunity to lead my own laboratory - the job I was targeting post-PhD. I wish I had known about this field a lot sooner. My education path would've looked a lot different, and it would've saved me a lot of time.
WHY DO YOU LOVE WORKING IN STEM?
I love the interdisciplinary nature of science - everything is interconnected- and more and more is discovered every day. I wake up looking forward to learning new scientific concepts that can improve the efficiency of our processes and developing my managerial and leadership skills.
BEST ADVICE FOR NEXT GENERATION?
Do not let anyone stop you! If you don't see a path, network & create one. Also, be patient, if you consistently work towards your goals, you will eventually see the results of your hard work.
"Bloom where you are planted."