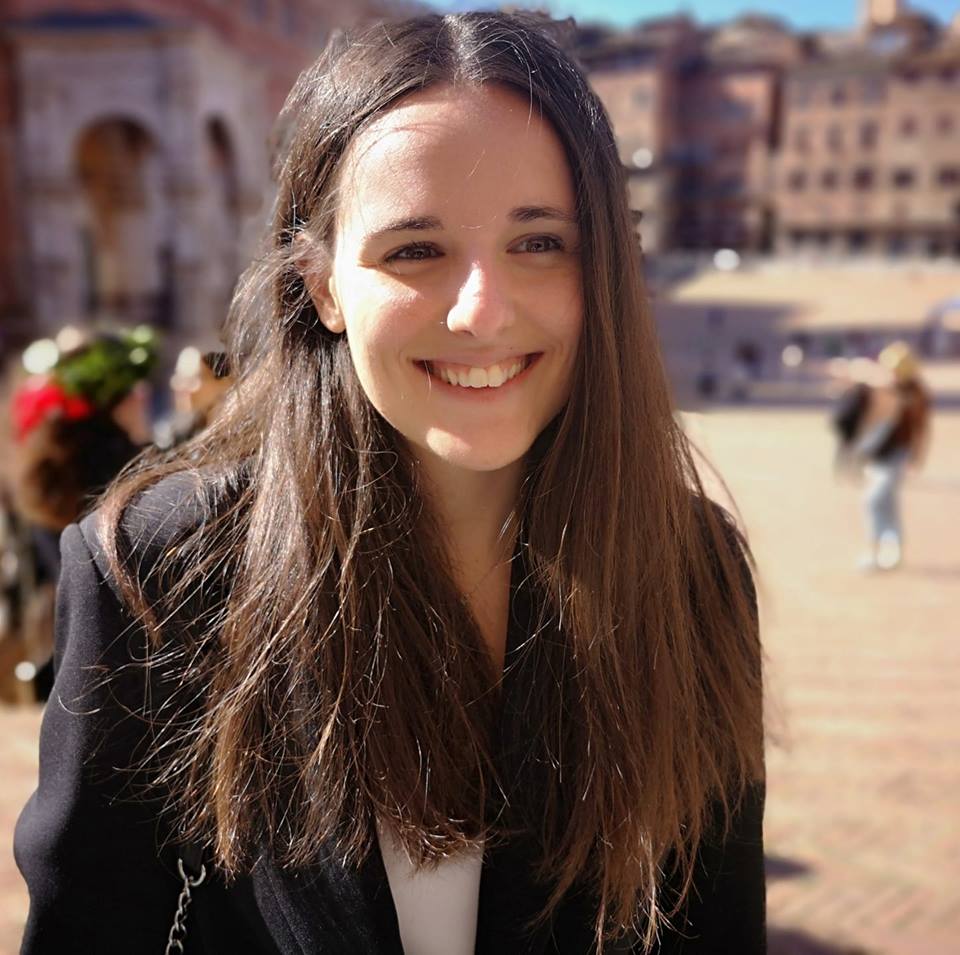 Ph.D. student, University of Pavia
Be brave, take all chances that life offers to you.
I use radiation of simple lamps as a reagent to build complex molecules, able to recognize specific DNA secondary structures and behave as beacons, emitting light of different colors when interaction with nucleic acids occurs.
WHY DID YOU CHOOSE THIS FIELD?
I've always loved chemistry and I was fascinated by the idea to contribute to drug development or understand complex physiological processes, however, I didn't choose this research field. It happened to me. Before starting my Ph.D., I was concluding my master thesis at University of Genoa and I wanted to quit academia, but one day someone told me that one professor, in Pavia, was looking for a young researcher, so I've decided to give myself a second chance. I've applied for the position and one month later I moved to start this new adventure.
WHAT DO YOU LOOK AT & THINK, "I WISH YOUNGER ME WOULD HAVE KNOWN THIS WAS POSSIBLE?"
I've learned tons of new things during my Ph.D., not only scientific stuff, and I've had the possibility to live many different experiences, like attending conferences or spending some periods abroad. However, I think that the most important result of these three years is the self-confidence I gained. When I was a younger student, I was really insecure, I was afraid of being wrong, of telling what I thought and of going out from my comfort zone. Today, I'm not scared to say what I think and not only I left my hometown, but I've spent two periods abroad, in Spain and in U.K. If I could, I wish younger me would have known that these things were possible to encourage her.
WHY DO YOU LOVE WORKING IN STEM?
I love working in STEM because I feel part of something bigger: you don't work only for yourself, just to take a salary, but for a higher purpose and, as each scientist, I hope to give even a small contribution to progress. I work in the medicinal chemistry field, so my biggest dream is to be part of finding a cure for a disease.
BEST ADVICE FOR NEXT GENERATION?
Be brave, take all chances that life offers to you. Working in STEM is an exciting adventure, full of amazing experiences and satisfactions. It's definitely worth it. Don't be scared of failures and sacrifices, they will only make you a better scientist.
"Twenty years from now you will be more disappointed by the things that you didn't do than by the ones you did do. So throw off the bowlines. Sail away from the safe harbor. Catch the trade winds in your sails. Explore. Dream. Discover"