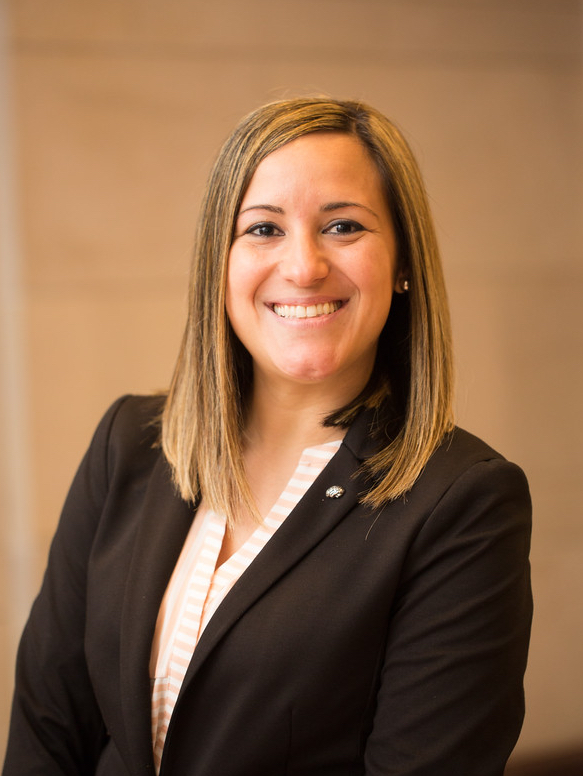 Alexandra Colón-Rodríguez
Postdoctoral Scientist, University of California Davis
Pursue your dreams fearlessly. Being a woman in STEM is our superpower!
I am a postdoctoral research scientist in neuroscience and science communication. I devote fifty percent of my time to a science communication training program for faculty that I developed, and fifty percent of my time on research understanding how single parenting is changing the main emotional center of the brain, the amygdala, on the single parent and their offspring.
WHY DID YOU CHOOSE THIS FIELD?
I never thought I would become a scientist. I am the first in my family, and the only one so far. I decided to pursue a bachelor's degree in science because I really enjoyed it. During that time, my father got diagnosed with a brain disorder called post-traumatic stress disorder. While searching for the disorder, I learned that there was an area of science called neuroscience that focuses on studying disorders that affect the brain and nervous system. Inspired to understand my father's brain disorder and help others, I decided to become a scientist and pursued a Ph.D. focused on neurotoxicology.
WHAT DO YOU LOOK AT & THINK, "I WISH YOUNGER ME WOULD HAVE KNOWN THIS WAS POSSIBLE?"
Becoming a scientist has been my biggest/most rewarding professional achievement. I say this because there were many odds against me coming from a low-income household, being first-generation, and being Latina. Also, the lack of representation made it difficult to dream of or see myself doing something I didn't see other women with similar identities doing. I never thought I would be a scientist, and now that I am, I get to give back to society and work hard to inspire the next generation of scientists through my discoveries, mentoring, and outreach efforts so that they too can see that becoming a scientist is possible.
WHY DO YOU LOVE WORKING IN STEM?
I love research and the ability to find the answers to important questions, in my case about brain changes that can lead to disease or behavior alterations. I also love mentoring; I love the ability to share my knowledge, train, and encourage the next generation of STEM scholars, especially women and other underrepresented minorities.
BEST ADVICE FOR NEXT GENERATION?
Pursue your dreams fearlessly. Being a woman in STEM is our superpower!
"Don't let anyone rob you of your imagination, your creativity, or your curiosity. It's your place in the world; it's your life. Go on and do all you can with it and make it the life you want to live." -Mae Jemison