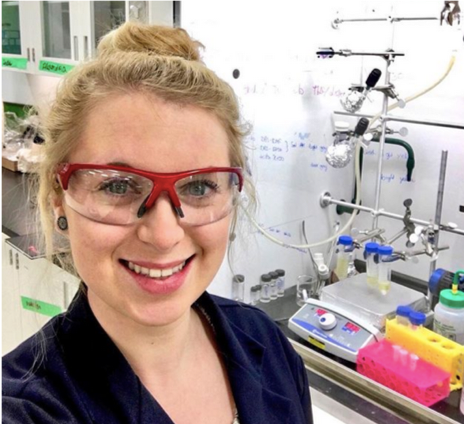 I am a researcher so I spent hours in a lab trying to make stuff no one has ever made and we are not even sure we can make these stuff with our current knowledge and technology
Why did you choose this field?
As far as I can remember, I loved cooking and building stuff. Now I am a chemist so I cook atoms to make molecules. It was obvious for me but I didn't know any one working in science. I just always loved it!
What do you look at and think, "I wish younger me would have known this was possible"?
Travel to many countries to study and do research with people speaking different languages.
Why do you love working in STEM?
We are the first to witness new discoveries!
Best advice for next generation?
Don't listen to people saying you shouldn't do something because no one has done it before you. They are afraid. If you want to do something and have a plan on how to do it then do it!
Inspo quote / fun fact / role model
"She didn't know it was impossible so she did it."