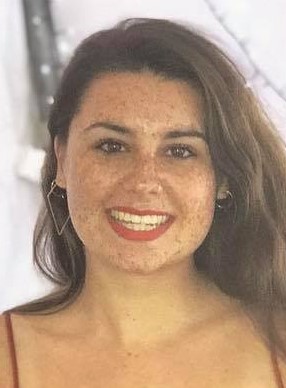 Chemistry PhD Researcher, University of Kent
Work hard, dream big, this is for you!
I design and develop cancer drugs.
WHY DID YOU CHOOSE THIS FIELD?
I was always good at science at school but after a series of bad teachers, I lost my love for it. My year 11 chemistry teacher brought my love for science back. I have lost three grandparents to cancer and I have always been interested in drug design, so when my project came along it seemed the perfect fit.
WHAT DO YOU LOOK AT & THINK, "I WISH YOUNGER ME WOULD HAVE KNOWN THIS WAS POSSIBLE?"
My 1st class chemistry degree. Being dyslexic, I was discouraged from doing a science degree. But I decided to do it anyway, I wish I had known at the time it was the right choice.
WHY DO YOU LOVE WORKING IN STEM?
I am driven by the excitement of designing and developing new cancer drugs which might improve cancer treatment and research
BEST ADVICE FOR NEXT GENERATION?
This is for you! Do not let anyone tell you that this is a 'boys subject'. Work hard, dream big, this is for you!
"We teach girls to shrink themselves, to make themselves smaller. We say to girls, you can have ambition, but not too much. You should aim to be successful, but not too successful. Otherwise, you would threaten the man. Because I am female, I am expected to aspire to marriage. I am expected to make my life choices always keeping in mind that marriage is the most important. Now marriage can be a source of joy and love and mutual support but why do we teach girls to aspire to marriage and we don't teach boys the same? We raise girls to see each other as competitors not for jobs or accomplishments, which I think can be a good thing, but for the attention of men. We teach girls that they cannot be sexual beings in the way that boys are."
― Chimamanda Ngozi Adichie, We Should All Be Feminists