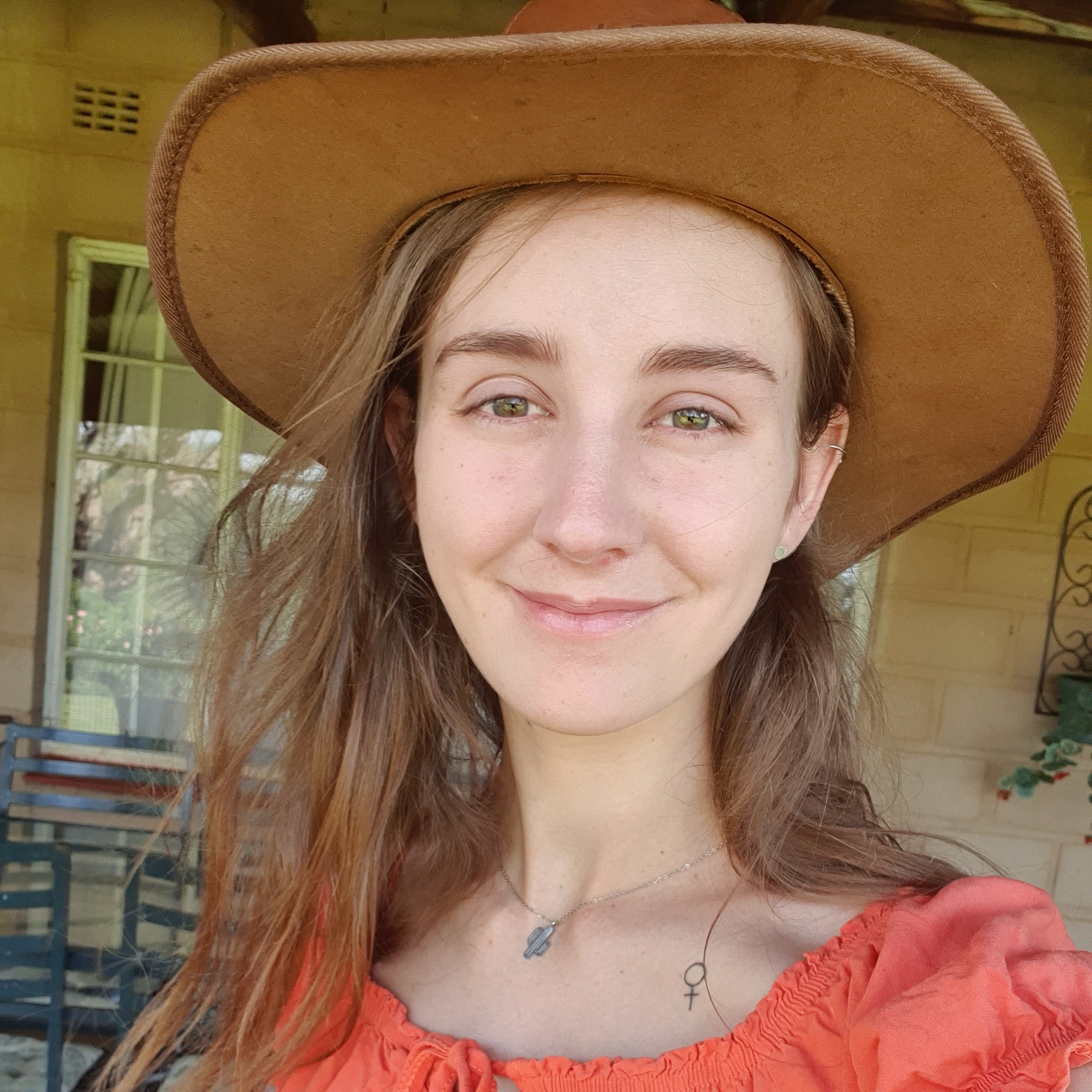 Masters student, Pasture science, University of Pretoria
It will never be a waste to take the opportunity to learn about STEM and embrace it.
I've just started my research. I'm studying the seasonal variation of forage quality in natural rangelands, as well as the effects of high density grazing and burning regimes on rangeland quality and grass growth.
WHY DID YOU CHOOSE THIS FIELD?
I grew up wanting to be a veterinarian, but by the time I got to university I knew it wasn't right for me. So I went with a BSc in Animal Sciences, through which I discovered pasture science and veld management. It turned out to be a brilliantly complex and interesting topic of agriculture. My supervisor's passion and support really inspired me. There is huge potential in sustainable rangeland management to improve the livelihoods of thousands upon thousands of rural farmers in Africa who depend on the land for livestock production. It's something that I loved instantly.
WHAT DO YOU LOOK AT & THINK, "I WISH YOUNGER ME WOULD HAVE KNOWN THIS WAS POSSIBLE?"
Finding a passion in something other than what I thought I loved. There is truly something for everyone in STEM.
WHY DO YOU LOVE WORKING IN STEM?
I love working (studying) in STEM because of the potential it gives us to help people. And I love being surrounded by people who want to make a difference in the world. At the moment, everyday is an opportunity to learn, and although it can be very frustrating at times, it's also extremely rewarding. I wake up looking forward to the opportunity to answer 10 burning questions, and also love ending the day with 100 more.
BEST ADVICE FOR NEXT GENERATION?
The world is an incredibly complex and interesting thing. All fields of STEM have the potential to change it for the better. It will never be a waste to take the opportunity to learn about it and embrace it. Take the chance to find a passion for the world in STEM.
"Productive stupidity means being ignorant by choice. Focusing on important questions puts us in the awkward position of being ignorant...The more comfortable we become with being stupid, the deeper we will wade into the unknown and the more likely we are to make big discoveries." - Martin A. Schwartz in The Importance of Stupidity in Scientific Research