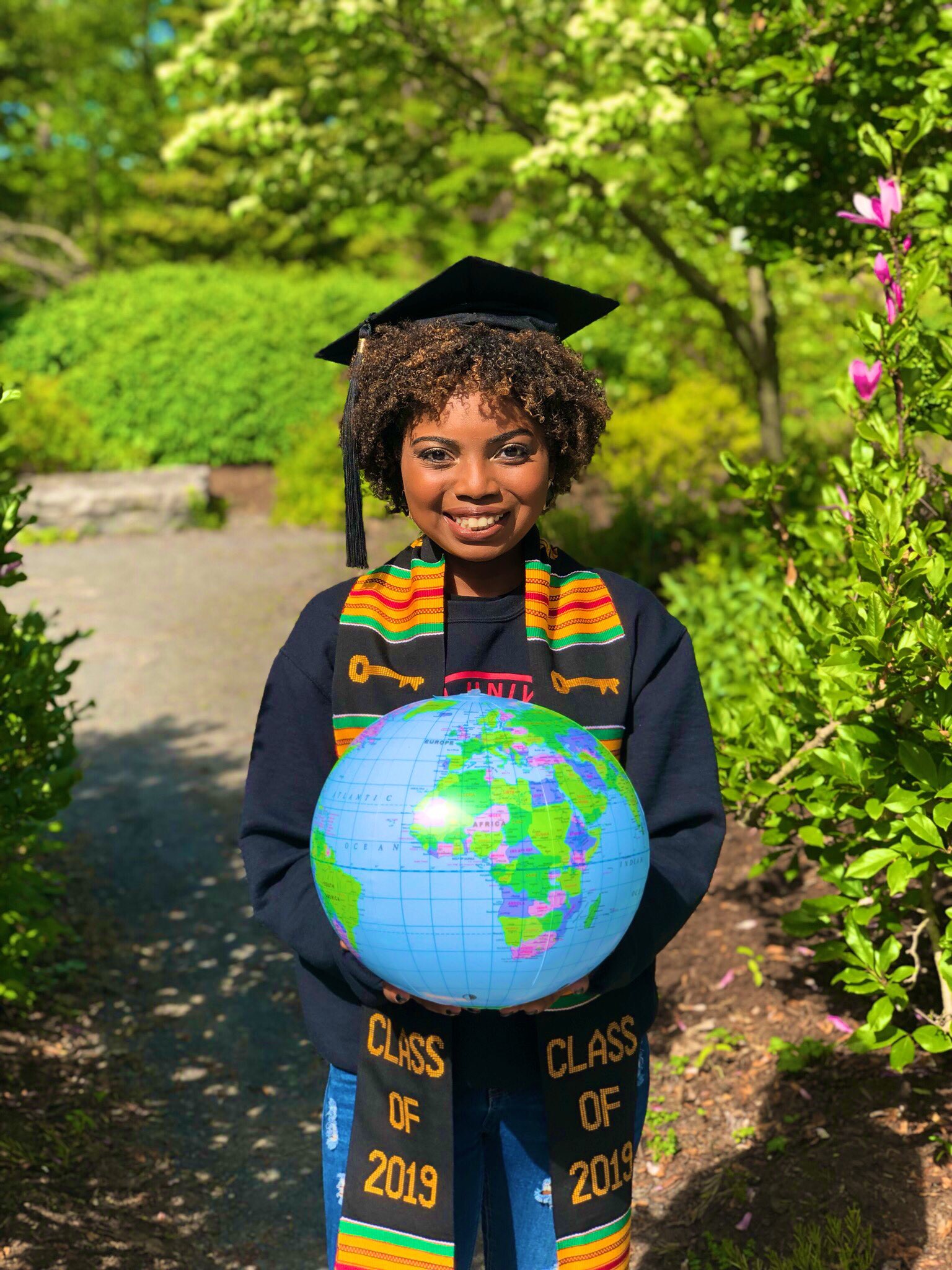 PhD Student
Stanford University- Department of Earth System Science

No STEM field is out of reach for you. Anything that you are interested in studying, you can.
I am currently a PhD student in the department of Earth System Science at Stanford University. I study the intersection of soil biogeochemistry, climate change, and environmental justice. I have just begun investigating a variety of questions about soil contamination in urban gardens, specifically in communities of color and/or low-income communities. My passion lies in understanding and combating environmental racism and climate injustices on local and global scales. Through my work I hope to create a more just, sustainable, and equitable world.
WHY DID YOU CHOOSE THIS FIELD?
I was born and raised in Chicago, Illinois. Due to my cultural and urban upbringing, I was exposed to environmental science later than most of my peers. My interest in environmental science began in my freshman year biology course in high school. I was introduced to recycling, climate change, aquaponics systems, and other environmental concepts and issues. From then on, my love for the environment and environmental research grew, so I decided to pursue this field in college.
I attended Cornell University and graduated Magna Cum Laude in May 2019 with a B.S. in Environmental and Sustainability Sciences. I conducted research in the Fahey-Yavitt lab and was a McNair Scholar and Rawlings Research Scholar. During the summers, I participated in research experiences at Stanford University (SURGE program) and Vanderbilt University (Leadership Alliance) which helped develop my skills as an independent scientist. I was also fortunate enough to study abroad and conduct research in Vietnam, Morocco, Bolivia, and Bangladesh. All of these experiences made me realize how much there is to learn about environmental issues and that I have an opportunity to devise solutions to them.
WHAT DO YOU LOOK AT & THINK, "I WISH YOUNGER ME WOULD HAVE KNOWN THIS WAS POSSIBLE?"
Being accepted into a PhD program, my number one choice at that. I didn't know about the possibility of pursuing a PhD until college. Without the McNair Scholars program, I wouldn't have known that I could get paid to do what I love. The idea of being a scientist was something I wanted but never really thought would happen. I definitely wish that younger me would have known that being a scientist is achievable and that I would be successful at it.
WHY DO YOU LOVE WORKING IN STEM?
I love the freedom I have to pursue the questions and problems I'm interested in. I hope to find solutions to these problems through my work. I feel like the possibilities are endless. I love doing field and lab work so I look forward to times when I get to go into the field,take samples, and run experiments in the lab. It's one thing to read about environmental processes but seeing them in person helps me understand them better and ask better questions.
BEST ADVICE FOR NEXT GENERATION?
The first thing I would say is that no STEM field is out of reach for you. Anything that you are interested in studying, you can. I would also say to find something you are passionate about and care about because when things get hard, and they will, that will help you keep going. Finally, I'd advise you to find mentors and peers who can help you throughout your education and career because it is difficult to go through the process alone.
"You have within you the strength, the patience, and the passion to reach for the stars to change the world." - Harriet Tubman