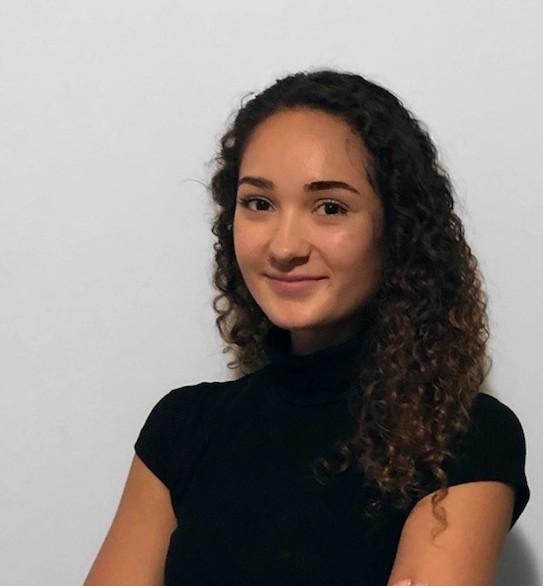 Biomedical Engineering Student, University of Guelph
Biomedical Engineering is applying engineering to the medical field. I know the basics of computer engineering, mechanical engineering, biological engineering, and biomedical sciences. That diverse background allows me to design medical devices like prosthetics, diagnostic tools, and surgical instruments!
WHY DID YOU CHOOSE THIS FIELD?
One of my best friends in elementary school had a brother who was on the spectrum. He was the first person I met with autism, and at first I was scared. Over the years, I got to know him and learned about how his brain worked, and I saw how assistive devices allowed him to communicate nonverbally. Since then, I've loved talking to people with exceptonalities and learning how their minds work. Science was always my strong subject in school, but I wanted to study psychology because I wanted to be able to better understand and help people with mental disorders. I was conflicted, but when I learned that there are engineers who specifically design assistive devices, I knew what I wanted to be doing: Using STEM to help people overcome their mental and physical ailments.
WHAT DO YOU LOOK AT & THINK, "I WISH YOUNGER ME WOULD HAVE KNOWN THIS WAS POSSIBLE?"
This past year, I had the opportunity to work on a project in a Master's biomechanics lab. We designed a study to assess back strain using motion capture and 3D imaging technology. It was the first research project that was fully mine, and I think younger me would have been pretty excited to see how 3D modeling works!
WHY DO YOU LOVE WORKING IN STEM?
My two favourite activities are learning and teaching, and STEM requires both processes to be continuous. I've never gone a day without learning something new about the world around me. You see science in action everywhere, and working in STEM allows you to put science to work! I always know that when I get home at the end of the day, I'll have a new fact to share with my family and change the way they see the world.
BEST ADVICE FOR NEXT GENERATION?
Do what you love! You want to go to work excited about what you're going to do! If you like learning about how the world works, a career in science or math lets you do that every day! Sometimes you can even CHANGE how the world works! Someone's going to, so why not you!
If you can't do great things, do small things in a great way