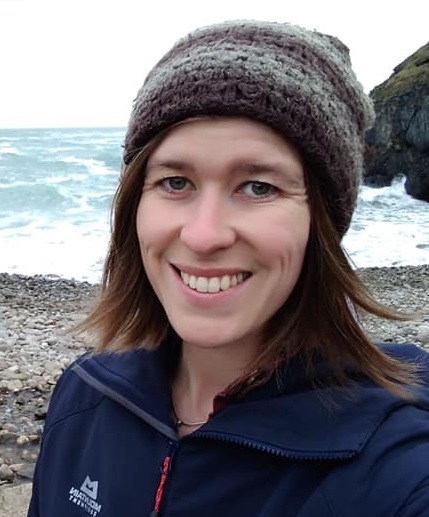 Postdoctoral Research Scientist, Bangor University
If you work in STEM you are an explorer.
As an applied Oceanographer my job varies depending on the company I am undertaking a research collaboration with. Primarily, I develop numerical models of ocean processes such as tides and waves, and sometimes I go to sea on our research vessel to observe and collect oceanographic data to support my research. I try to understand and answer questions for the marine stakeholders about how off-shore engineering projects can interact with the natural environmental processes.
WHY DID YOU CHOOSE THIS FIELD?
I have always been interested in how the world works and I love spending time outdoors and at the coast. I was fascinated by the techniques used to help prevent coastal erosion and wondered how they worked. When it came to choosing my university degree I decided to come to Wales and study Ocean Sciences and for my final year project I was given the opportunity to study how offshore engineering projects like large arrays of tidal turbines could be developed in harmony with the environment. This led onto a PhD where I worked on a technique of including tidal turbines in ocean models. Being able to do research in an applied field and work alongside companies at the forefront of technological innovation has continued to drive my passion and interest throughout my career since.
WHAT DO YOU LOOK AT & THINK, "I WISH YOUNGER ME WOULD HAVE KNOWN THIS WAS POSSIBLE?"
Gaining my PhD in fluid dynamics and numerical modeling. After forever struggling with, but enjoying the challenge of, Maths and Science at school, it all clicked into place when I started university. Even so, I didn't dare believe I had succeeded until my certificate was in my hand.
WHY DO YOU LOVE WORKING IN STEM?
If you work in STEM you are an explorer, any progress made has an impact and delivers new knowledge which has the potential to be totally life-changing.
BEST ADVICE FOR NEXT GENERATION?
Don't listen to those who say you can't, if you are driven enough there will be a way. Always look for positive role models in your field of interest. If you can't find them in your daily life, read a book, do a google search, scroll through Twitter. Never be afraid to ask questions (regardless of how trivial) or start a conversation, there will always be people happy to help you take the first steps on your career and you never know where it might lead.
"All we have to decide is what to do
with the time that is given us." - J.R.R Tolkien