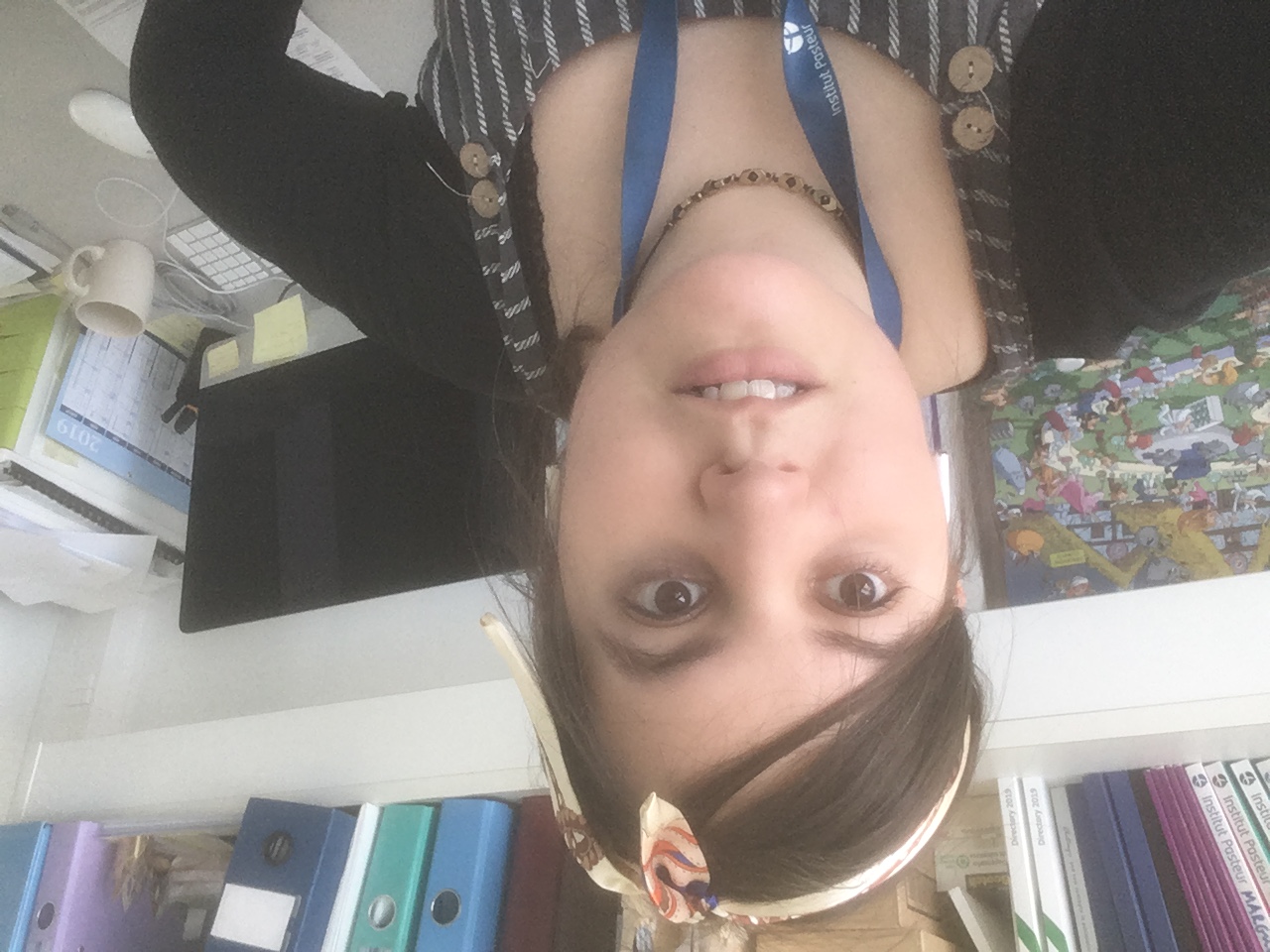 PhD Student, Institut Pasteur
You are surrounded by people that make it worthwhile.
I work with CRISPR in Bacteria developing tools to fight antibiotic resistance. I am trying to understand why some of the guides used to define the DNA targets of this system work better than others.
WHY DID YOU CHOOSE THIS FIELD?
I was always very interested in the co-evolution of humans (as hosts) and our microbiota. We all know somebody that at some point had a problem with some resistant infection. This is a big problem in many hospitals back home, in Lisbon. Gaining an interest in our microbiota lead to an interest in antibiotic resistance, and into new ways of fighting it. CRISPR shows great promise in being the antibiotic of the future, so the choice of field was easy.
WHAT DO YOU LOOK AT & THINK, "I WISH YOUNGER ME WOULD HAVE KNOWN THIS WAS POSSIBLE?"
There is no single achievement I would like my younger self knew about. I wish she knew that she could be strong enough to continue doing this, regardless of how hard it is. Maybe I would have taken some steps earlier on.
WHY DO YOU LOVE WORKING IN STEM?
I work in STEM because what drives me is getting to understand new things every day. I know my job is useful, and I get motivated by the fact that I know it will one day have a use outside of the research community. But what really makes me want to do this everyday is the prospect of finishing every single day knowing more than the one before. Knowing that I know more things every day gives me confidence in myself.
BEST ADVICE FOR NEXT GENERATION?
To believe they can do it. That they can move outside of the roles society gives us, and do this. That they can choose to fulfil those roles, and still do it. It will be hard, and some people might not understand what drives us, but after a while you are surrounded by people that make it worthwhile. And it is bloody fun.
"Venceréis, pero no convenceréis. (...) pero no convenceréis porque convencer significa persuadir. Y para persuadir necesitáis algo que os falta en esta lucha: razón y derecho." - Miguel de Unamuno
"You will win, but you will not convince. (...) to convince is to persuade. And to persuade you need something you have not: reason and right."