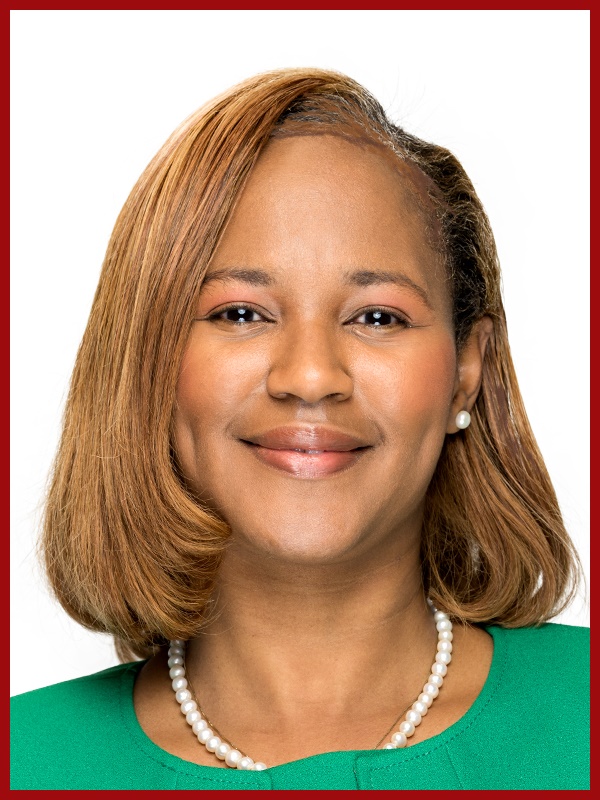 Director of Publishing and Digital Learning Solutions, Region 4 Education Service Center
Be the one that provides a role model for someone that looks like you.
I support the districts and charter schools in the Region 4 service area. This includes 87 school districts and over 1.2 million students. My team and I provide professional development, we partner with companies and organizations to support schools, we host digital learning and STEAM conferences, and we work to ensure that teachers are equipped with the skills needed to provide EVERY student equitable access to an education that prepares them for college, career, or military. I am also co-leading the development of a Region 4 Texas EcosySTEM. This will allow business, industry, educators (public school and higher ed), parents, and students to all come together to ensure that students are aware of the opportunities that are available in the area of STEM. Part of my team also edits and designs graphics for instructional materials ranging from publications to posters and choice boards. My work involves increasing STEM knowledge starting at grade PK and up.
WHY DID YOU CHOOSE THIS FIELD?
I was drawn to the area of educational technology/instructional technology when I completed a Master's Degree in Educational Administration. I took a few ed tech classes and I was hooked! So much, that I stayed in school and earned a second Master's Degree in Instructional Technology. I loved the fact that with technology, you are able to integrate core content in such a way that students are gaining both core content and technology skills. The ability to watch a student that struggled in the past find success by engaging in school work that both captures their attention and motivates them--it's pretty amazing. Throughout my career as a classroom teacher, technology specialist, campus and district administrator, I have seen the way in which technology and STEM activities can make a difference. The real-world activities, the hands-on nature, the project based learning, this is what allows us to prepare students for beyond our K-12 systems. This is what convinced me that I was in the right field.
WHAT DO YOU LOOK AT & THINK, "I WISH YOUNGER ME WOULD HAVE KNOWN THIS WAS POSSIBLE?"
I did not major in education, I majored in Social Sciences with a Minor in English. This meant that I went back after the fact to earn a teacher's certification. I wish that younger, college level me would have added college courses that would have allow me to start my career in education quicker. But, I got here as fast as I could!
WHY DO YOU LOVE WORKING IN STEM?
I love working in a STEM area because I see the engagement. When I was a classroom teacher, I saw how my students that had difficulty finding academic success at times excelled when I integrated technology. I saw their excitement and their interest. They weren't learning science anymore in the heads, they were working on the computer. They were completing this task that they were given and they loved it. I laugh because I often felt like a parent "hiding" vegetables in their kids meals. My babies were excelling in math and science and they didn't even realize it. All they knew was that they had a good day at school that day. They had a day where they were interested. The work was relevant, it made sense to them. I love the fact that the real-world, project-based nature of STEM, innovative and design-based thinking, it prepares students for careers beyond what we can imagine. With STEM we're creating problem solvers, we're creating critical thinkers, we are creating collaborators, we are creating students that can communicate effectively, we are creating designers. We are creating the students whose hands our future resides in and by supporting their learning and development with activities that are meaningful to them, we are equipping our society with those individuals that will lead.
BEST ADVICE FOR NEXT GENERATION?
Be the one that provides a role model for someone that looks like you.
"My mission in life is not merely to survive, but to thrive; and to do so with some passion, some compassion, some humor, and some style."