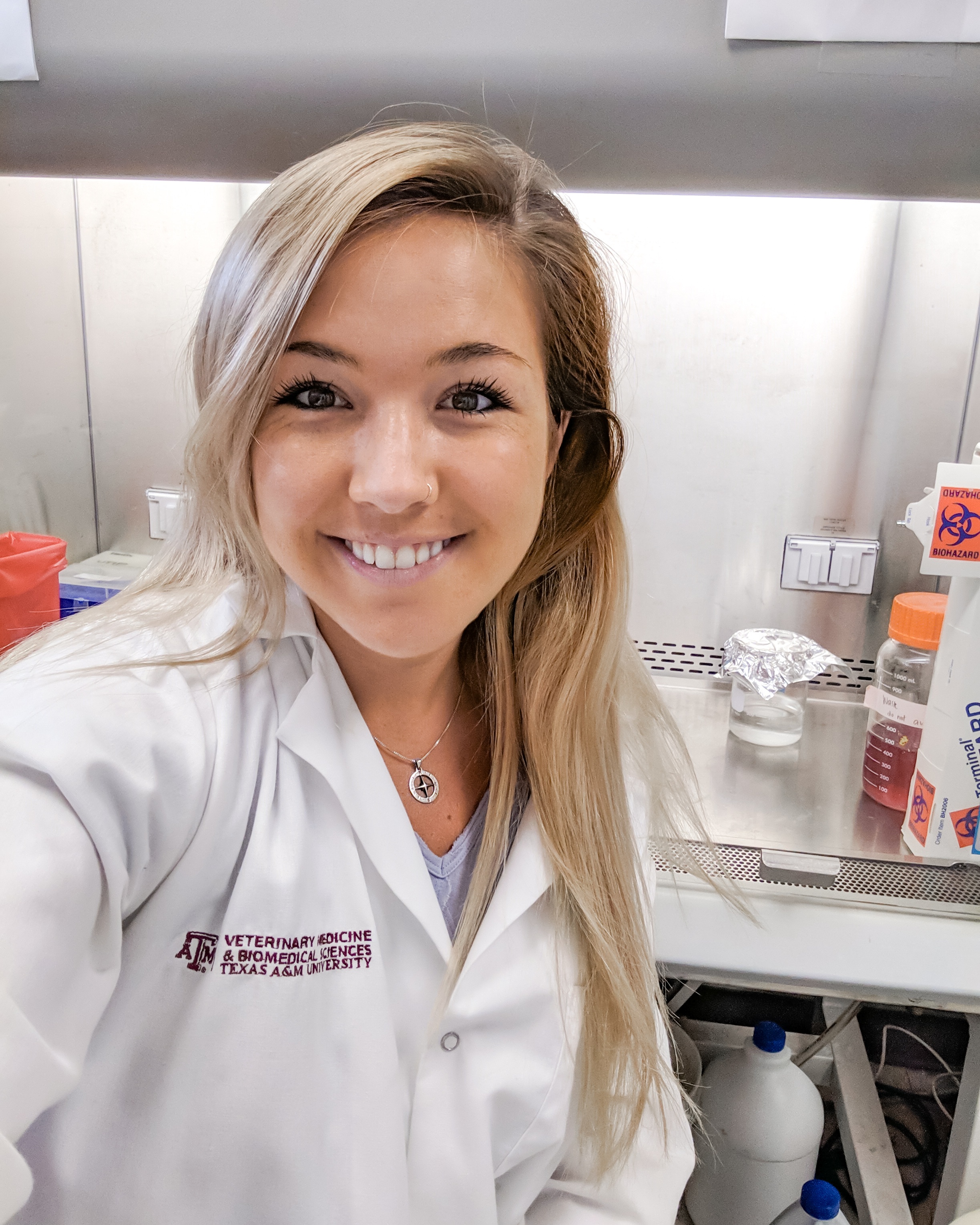 Doctoral Candidate, Texas A&M University
You can do anything you set your mind to with enough hard work.
I am researching the use of electron beam (eBeam) technology, a form of ionizing radiation, to remediate harmful algal blooms and their toxins in water treatment. Specifically I work with Microcystis aeruginosa which is a common cyanobacteria in these blooms that produce microcystins. Microcystins are very potent liver toxins that can end up in drinking water if the treatment plant does not treat it fully!
WHY DID YOU CHOOSE THIS FIELD?
I have always loved science, and in particular, environmental sciences. I spent a lot of my childhood in New Hampshire and was constantly surrounded by the beautiful outdoors. I knew that I wanted to pursue a degree that would allow me to help the environment. I actually switched majors a few times in my undergraduate studies because I couldn't figure out exactly what I wanted to focus on. I loved the ocean, conservation, wildlife, biology, and chemistry. It wasn't until doing an internship with the National Center for Toxicological Research (which is a research branch of the FDA) that I found out about environmental toxicology and ecotoxicology. Finally, I found a way to combine all the sciences I love into a field where I could make a difference in public health and the environment. I decided that I would complete my undergraduate studies in biochemistry which prepared me well for starting a PhD in Toxicology. I work part time doing environmental consulting while pursuing my degree and eventually hope to work in environmental remediation and disaster relief within the field of Toxicology.
WHAT DO YOU LOOK AT & THINK, "I WISH YOUNGER ME WOULD HAVE KNOWN THIS WAS POSSIBLE?"
I wish younger me would have known that everything is connected within STEM and you don't have to settle on one thing. The multidisciplinary nature of my work makes it interesting and directly relateable to real world problems.
WHY DO YOU LOVE WORKING IN STEM?
I love working in STEM because I'm passionate about making a difference. With my career I have the ability to help so many people which keeps me going through some of the hard times in a PhD! It's also fun to break the scientist stereotypes haha
BEST ADVICE FOR NEXT GENERATION?
Sometimes it feels like you bit off too much or you're unqualified. But that just isn't true. You can do anything you set your mind to with enough hard work. If you're passionate about something - then go do it!
"There are no shortcuts to anywhere worth going."