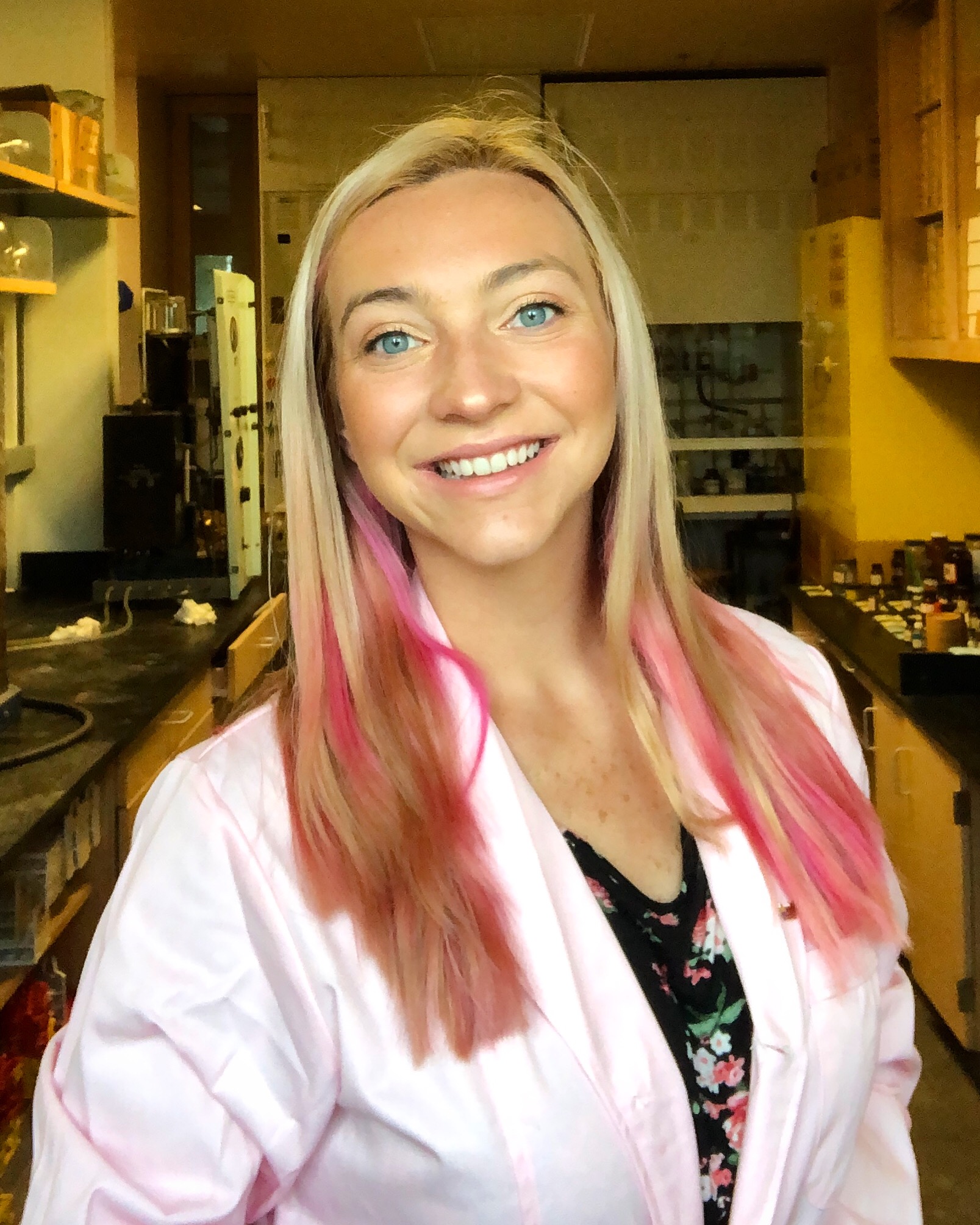 Graduate Research Assistant, New Mexico State University
Being intimidated is inevitable, but it's also temporary.
I design and make new molecules inspired by nature. Hopefully, one of these new molecules can become a helpful drug in the future.
WHY DID YOU CHOOSE THIS FIELD?
I have always been really drawn to science, but coming from a dance background, I had no idea what a career in STEM would look like. During college, I took organic chemistry and was enamored. It was so challenging, but the most satisfying course I had ever taken. Thankfully, I had an incredible advisor who helped me discover the joys of graduate school and showed me a career path that starts with earning a PhD.

Organic chemistry is absolutely my favorite division of chemistry due to the sheer excitement of the reactions. It can be messy and unpredictable and requires me to do intense problem solving every day. I can't imagine a more satisfying career.
WHAT DO YOU LOOK AT & THINK, "I WISH YOUNGER ME WOULD HAVE KNOWN THIS WAS POSSIBLE?"
Science communication skills are incredibly hard to develop, but recently I have increased my ability to hold educated conversations with my peers and superiors. Although this is a huge barrier to incoming scientists it is possible to overcome. I've found that immersing myself in chemistry has made it so much easier to communicate like a chemist, but without losing my personality.
WHY DO YOU LOVE WORKING IN STEM?
Working in STEM is so satisfying. I wake up every morning with the hopes that today my reaction is going to work perfectly, and while often it doesn't, everyone once in a while it does. The sense of accomplishment you get when weeks or months of working on a project come together is beyond rewarding.
BEST ADVICE FOR NEXT GENERATION?
Being intimidated is inevitable, but it's also temporary. If you walk into a room and feel like everyone else in the room is smarter than you, you are in the right room.