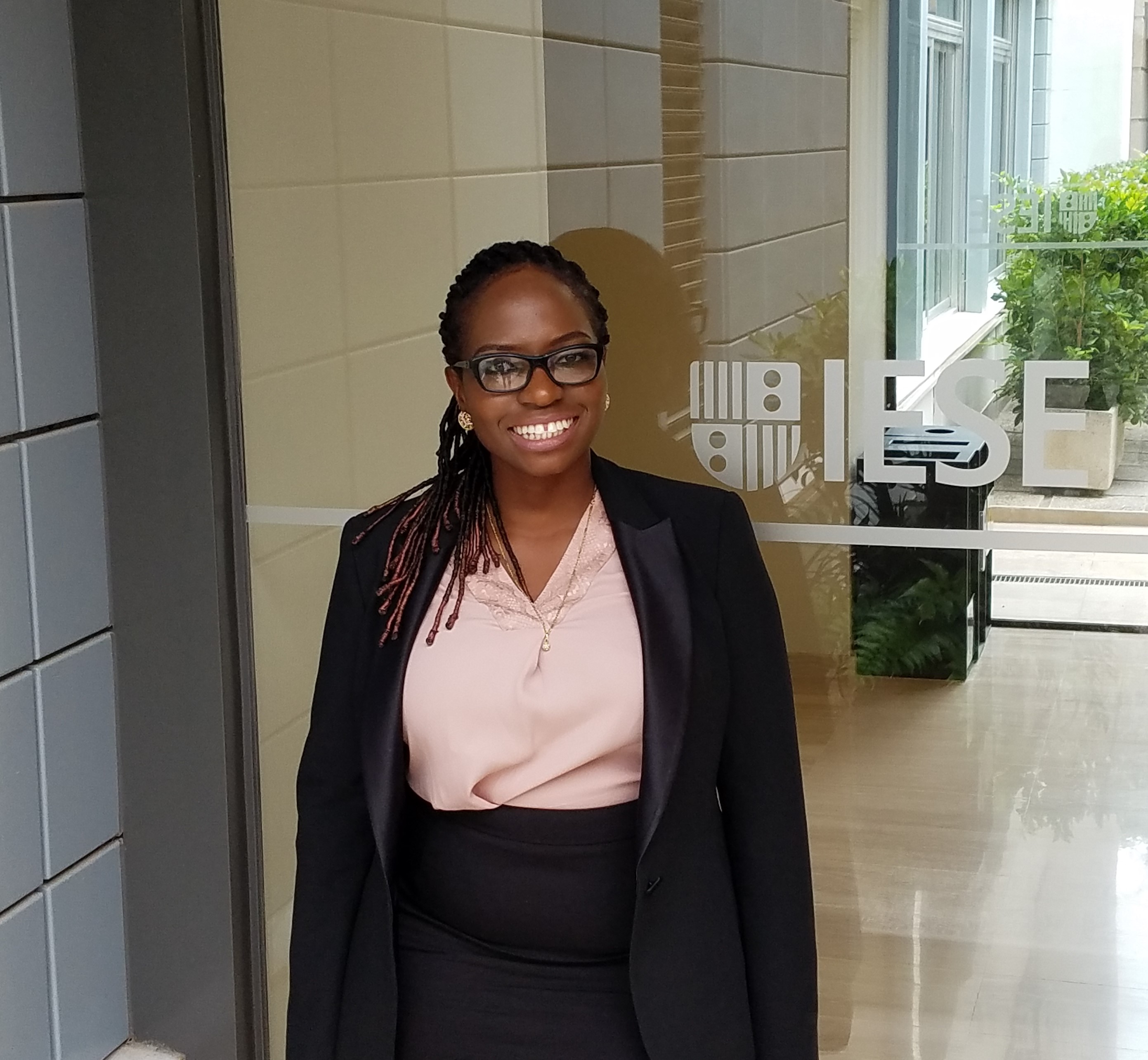 Exploring opportunities - Healthcare non profit
Anticipate difficulties but let the challenges be fuel to your purpose and not stumbling blocks.
I have just completed my MBA at IESE Business School and exploring new opportunities in the Healthcare non-profit sector. I am currently based in Barcelona, Spain. Pre-MBA, I worked at Schlumberger limited - the world's largest oil-services company in various functions. My last assignment was in Lagos Nigeria where I worked as a Petrophysicist in the Information Solutions segment of Schlumberger. As a Petrophysicist, my job involved analysing and interpreting the petrophysical properties of oilfield data to help clients determine the best locations to assess further or perforate for hydrocarbons. Together with analysis from other geoscientists, I would also further advise clients on how to optimize their fields for maximum hydrocarbon recovery.
WHY DID YOU CHOOSE THIS FIELD?
I studied Computer Engineering and joined Schlumberger Information Solutions on graduation as a Real-time Solutions Engineer. My job then involved going offshore to install end-to-end digital communications from the rig to the office for real-time decision making. In the course of that job however, I became curious as to how the wiggly lines I transmitted via satellite to the client translated to hydrocarbons and hence, revenue for them and that was how my interest in Geosciences was kindled. I was largely encouraged and helped by the then Operations Manager of my segment - Femi Ogunseinde to pursue this new interest. There were also other women whom I had seen thrive in the geoscience domain and was motivated by them - people like Rita Okoroafor (https://www.linkedin.com/in/rita-esuru-okoroafor-19232b7) and Chiara Cavalleri (https://uk.linkedin.com/in/chiaracavalleri) and this helped me believe I could make a transition and thrive too so I did.
WHAT DO YOU LOOK AT & THINK, "I WISH YOUNGER ME WOULD HAVE KNOWN THIS WAS POSSIBLE?"
I am very glad I undertook this MBA at IESE to complement my technical skills and gain a broader perspective on business management. I wish I had done this earlier, maybe 5 years into my career. I believe if I had mentors and role models then who had walked that path, I would have gotten that advice but I did not have them.
WHY DO YOU LOVE WORKING IN STEM?
I am currently transitioning into business management but I am very grateful for my STEM background because it gives me an edge, an advantage that my peers from non-STEM backgrounds lack. It gives me a wholistic view of the business and a thorough understanding of what is feasible and what isn't. I do not only have the big-picture but also an indepth understanding of implementation and possible bottlenecks, having been actively involved in the operations and processes. This would never have been possible without my STEM background.
BEST ADVICE FOR NEXT GENERATION?
I would give two: 1. Pick role models (3 or more) and make sure they are women miles ahead of you that have worked the path you dream of and can motivate you to get there. 2. Anticipate difficulties but let the challenges be fuel to your purpose and not stumbling blocks. You can do this by constantly keeping your eye on the prize - the role models you see on top.
"The barriers are not yet erected which can say to aspiring talents and industry, 'Thus far and no farther." - Ludwig van Beethoven