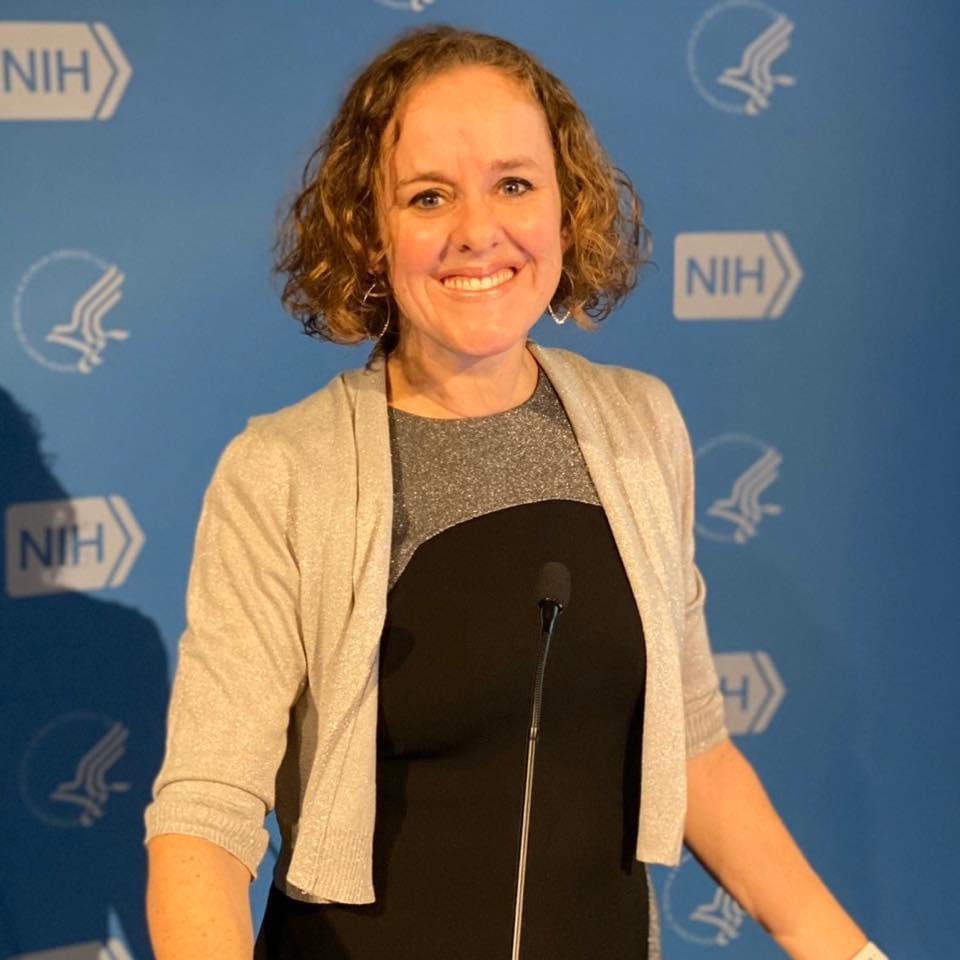 Adult & pediatric rheumatologist/autoinflammatory disease specialist, National Human Genome Research Institute, National Institutes of Health
If you have a dream that seems unattainable, find those people who are living that dream, reach out to them, ask them the questions you have.
I am an "end of the road" doctor. One who people with rare autoinflammatory diseases come to after seeing specialist after specialist. Autoinflammatory diseases are genetic diseases that result in one's immune system being hyperactive. This causes people to have recurrent inflammatory episodes which can manifest as fevers, rashes, enlarged lymph nodes, arthritis, severe chest and abdominal pain and many other symptoms.
WHY DID YOU CHOOSE THIS FIELD?
I have a knack for connecting with people and I've always enjoyed venturing "into the unknown". At the end of my internal medicine/pediatrics/adult rheumatology/pediatric rheumatology training, my husband and I decided to take a leap of faith and try our hands at research which led us to the NIH where I was fortunate enough to be given the opportunity to work with the world's leading expert in the field of autoinflammatory diseases, Dan Kastner. For the past ten years, I have worked alongside him helping to identify, characterize, and treat people with these diseases.
WHAT DO YOU LOOK AT & THINK, "I WISH YOUNGER ME WOULD HAVE KNOWN THIS WAS POSSIBLE?"
In my 10 years at the NIH, I have played a significant role in the discovery of 7 new disease. One of them is called the Deficiency of Adenosine Deaminase 2 or DADA2. These patients can present with fevers, rashes, bone marrow failure and often experience recurrent strokes starting at a young age. As a result of my research, I discovered a treatment that has stopped these patients from having strokes. I never dreamed that I would had that sort of discovery on my horizon!
WHY DO YOU LOVE WORKING IN STEM?
Every day I get the chance to meet a person who has been suffering with an undifferentiated inflammatory disease and join them on their diagnostic odyssey. We walk the journey together. The possibility that I can give them answers and potentially find treatments that will mitigate their suffering fuels my passion
BEST ADVICE FOR NEXT GENERATION?
As you make your way through this adventure we call life, if you have a dream that seems unattainable, find those people who are living that dream, reach out to them, ask them the questions you have. If still interested, inquire as to whether you can visit their lab, shadow them in clinic, attend a conference or talk. I love to share my experiences with students contemplating their future steps and am never looking to turn away someone who might be interested in becoming the next generation of autoinflammatory disease researchers.
Every day that you wake up on this earth, you have the chance to make a new decision...a choice that may lead you down a path to greatness. Look for those opportunities to present themselves and grab them if given the opportunity.'