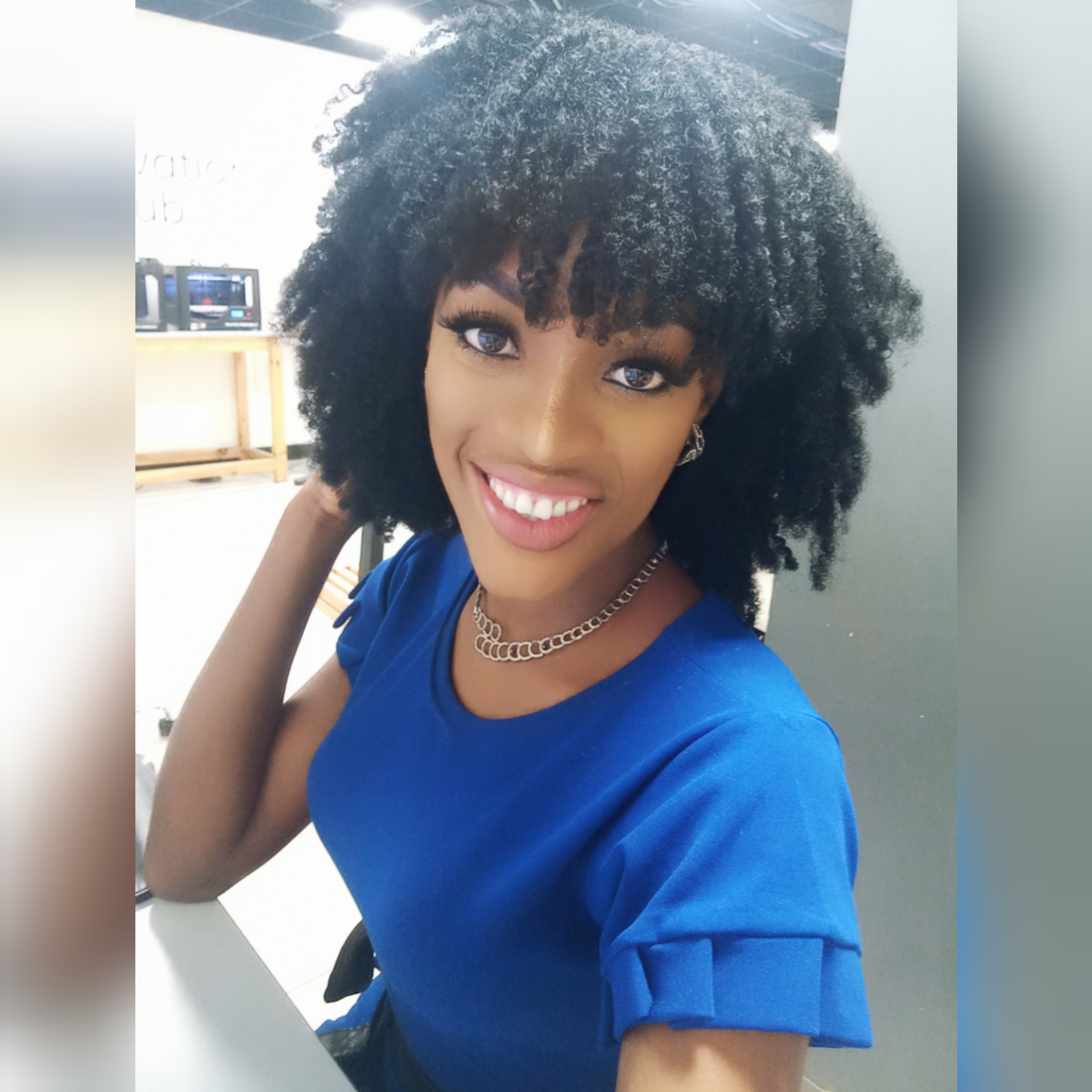 Founder and Strategy Lead for STEMi Makers Africa
Do not be afraid to excel. You are free to dream, You are free to succeed.
STEMi Makers Africa is a non-governmental organization where I serve as an advisor and Strategy Lead in designing and implementing projects centered on STEM that mostly addresses, inclusion, innovation and unemployment in Sub-Saharan countries. We equip young Africans with STEM emerging tools and real-world problem-solving skills they need to use in embracing STEM pathways.
WHY DID YOU CHOOSE THIS FIELD?
STEM is a wondrous world I think everyone should explore. For example, growing up, I always excelled in Biology because it was the only subject I found in class that always had something to discover either from organisms to plants to water, etc. But in a short while, I noticed I didn't like the sight of blood. So I dropped it and rather focused on Finance administration.
Fast forward to after graduation, I felt a gap and knew I needed more out of life. I could not even get a good job afterwards because the job market was saturated with young people from Finance, Management, Economics, etc.
The exciting career opportunities were rooted in STEM pathways. I had to go back and concentrate in Technology (Data Science precisely). Seeing this opportunity and the emergence of Data Science, I thought of helping young people by training them on Business Intelligence, Data Science and also offering them career advice in STEM. I began to offer mentorship support because this was what I lacked growing up. Young people need role models they can look up to be inspired and to be well directed.
WHAT DO YOU LOOK AT & THINK, "I WISH YOUNGER ME WOULD HAVE KNOWN THIS WAS POSSIBLE?"
I wish I had begun teaching about STEM at the age of 20. Inspiring young girls and women is one of the most fulfilling roles in the work that I do. For me, impacting the life of others is not just an achievement, but a humbling experience or having to see mentees or young people I have trained in STEM or gotten scholarships to advance in their career.
WHY DO YOU LOVE WORKING IN STEM?
STEM has given me a voice and the energy to be a problem-solver. I love that I can help small businesses determine their market or profitability as a Data Scientist.
I also love that I get to design projects focused on under-served communities in Africa where young people can be equipped with tools that can better their livelihood and foster better economic growth. STEM birthed innovation and I love to see that young people embrace this multi-disciplinary field to match world-standard.
BEST ADVICE FOR NEXT GENERATION?
Do not be afraid to excel. You are free to dream, you are free to succeed.'

We all know that girls are still underrepresented in STEM, especially in Africa. In STEMi Makers Africa, we emphasize the need of mentorship. We usually mentor young girls in secondary school where we give them the academic support and courage to explore the diverse fields of STEM. It is our way of preparing them for the journey ahead.
"There are two people who fail life. People who listen to nobody and people who listen to everybody."