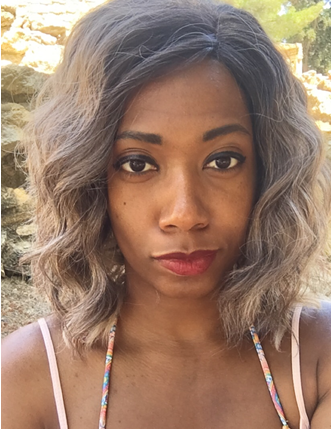 I am a software engineer who works on a psecific platform called ServiceNow. A lot work involves database design and javascript programming for the user interface. On top of this I act as a dev lead on my projects which means I get to manage the other developers on my team, speak to clients about their requirements and design the required solution. It's lots of fun!
Why did you choose this field?
When I first got into programming I did not really know what I wanted to do and followed in my sister's footsteps. What I really wanted to be was a novelist because I like to express myself on paper. What I have realised is that programming also gives you a perfect way to express yourself! Because I do a lot of front end design, this allows me to be very creative in the solution I provide to the customers and in that sense, I am able to let the artist inside me out. :D
What do you look at and think, "I wish younger me would have known this was possible"?
I grew up in Nigeria, a developing country and younger me would have never thought that I would be in a first world country and be able to give presentations, manage teams, build entire applications and even be listened to! It all seems very far away when you are in a completely different world. I had my first degree in Nigeria and always felt I was not good enough or up to England's standards because of this. But the fact that I have managed to follow my passion and actually use that degree to land me a job which I absolutely love in such a prestigous company and not sold out (by that I mean, changed my career for the next easiest thing) is a massive achievement for me. I started off working at a contact centre after graduating from uni (my Msc) to make ends meet and I could have carried on because it paid okay, but I knew I wanted to use my degree and kept going until I got back into the field. I had to start from the bottom because programming needs expereince and skills, but I pursued my dream and here I am!
Why do you love working in STEM?
Everything! I love that my company listens to me and my ideas. I love that I am able to build programs. I feel like an artist every day. :) I feel proud when my application / solution gets used. I also feel special being a woman in this field as it is more male oriented. It motivates me to prove myself and work hard to show that I am just as good, if not better.
Best advice for next generation?
Don't give up. Don't be discouraged by your gender or how complex your courses may be. You need to remember that people (and women!) have done this and you can too. It will be amazing journey and whenever you feel discouraged, just think about how much more knowledgeble you will be when you see it through! You will be so proud of yourself and be able to stand tall and nobody will ever take that way from you!
Inspo quote / fun fact / role model
"Sometimes science is more art then science Morty. Lot of people don't get that" - Rick from Rick and Morty