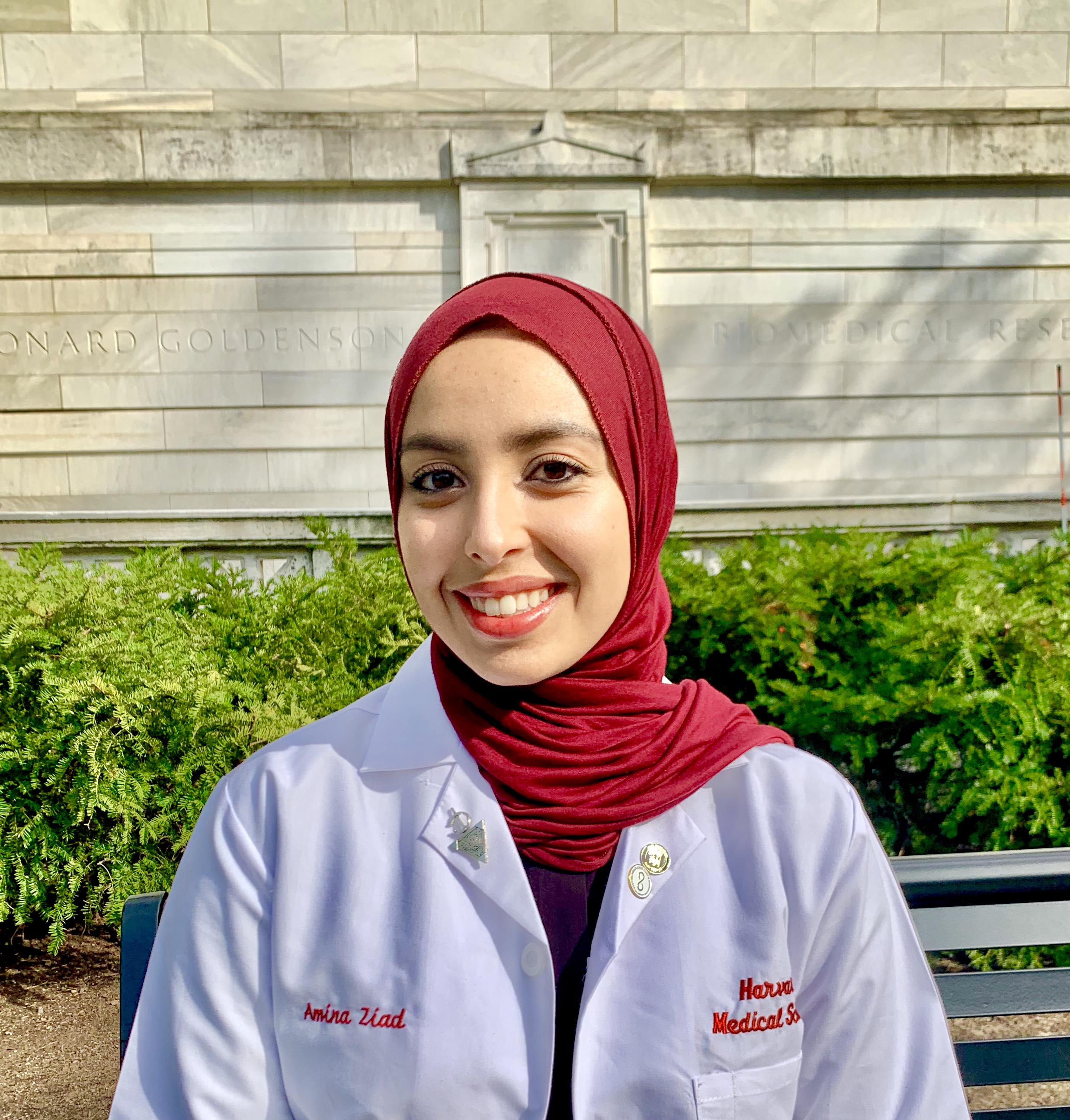 Medical student, Harvard Medical School
You are intelligent. You are worthy. You are capable.
I am currently first year medical student interested in medical education, mentorship, and advocating for women in medicine.
WHY DID YOU CHOOSE THIS FIELD?
I became interested in medicine at a very young age and grew up with parents who nurtured that interest. As a child, I was intrigued by watching surgeries on Animal Planet and learning medical terminology. This interest coupled with my family's personal experiences with healthcare confirmed to me that medicine was the right path for me.

In middle school, my mother developed a herniated cervical disc. Watching my mother live with chronic pain deepened my resolve to pursue medicine. I read as many articles as I could, searching for different pain management strategies. My goal was simple: I wanted to heal her.

In undergrad, I immersed myself in science courses and often struggled to manage the workload alongside extracurriculars. Luckily, this was an obstacle I knew how to overcome. As a first-generation student from an immigrant family, I learned at a young age the importance of self-advocacy. I was not afraid to approach my professors for help, spending long afternoons in office hours until concepts were cemented in my brain. In my classes, I felt invigorated by the challenging material. I could now show my mother how the pinching of her C5 nerve root causes radiating pain down her arm. The more I learned, the more I asked, "why," and the more I came to appreciate the diagnostic process of medicine and the complex puzzle physicians are tasked with piecing together.

I eagerly sought more opportunities to apply my knowledge in a clinical setting and pursued a position in clinical research at the Massachusetts General Hospital. In this position, I interacted with diverse patient populations across many clinical settings. In one particular encounter, I spoke with a patient who had been hospitalized for over two weeks. Her frustration was clear; she shared,"My doctor doesn't get the pain I'm in. He says my scans are clear, but I don't know what the scans are for and if they are clear, why am I still in pain and stuck here?" I understood her frustration and felt pulled to help. Coming from an immigrant family, I often translate for my parents during appointments, which has increased my commitment to making medical terminology more accessible.

Collectively, my healthcare and academic experiences further cultivated my resilience, ability to advocate for myself, and reaffirmed my commitment to medicine. Working with patients taught me to appreciate my experiences overcoming obstacles and to better help patients overcome theirs. I seek to advocate for my patients not simply as people with symptoms but whole individuals with unique life experiences. I am committed to healing, not only individuals, but entire communities.
WHAT DO YOU LOOK AT & THINK, "I WISH YOUNGER ME WOULD HAVE KNOWN THIS WAS POSSIBLE?"
As I applied to medical school, my mentors encouraged me to seek out fellowships to help with the cost of my medical education. With their support, I applied and received the Sarah Perry Wood Medical Fellowship awarded by my undergraduate institution, Wellesley College. As a young student, I did not even know that such fellowships existed and even as I applied I never expected to receive the fellowship. I think this speaks to the importance of having mentors who advocate for you and use their resources to help you advance. Without their continued support and commitment to my success, I would not be where I am today.
WHY DO YOU LOVE WORKING IN STEM?
I love patient interactions! Each week I look forward to Wednesdays because that is the day we get to spend in clinic with patients. These are long days and often very heavy emotionally as patients share all aspects of their life with you. But, I would not trade this experience for anything else.

Medicine is not one-dimensional. To serve our communities effectively, we must listen to our patients. We must bear witness to their stories and validate their struggles. We must recognize and, more importantly, rectify the structural inequities that prevent our patients from achieving an excellent quality of life. And that is what I look forward to each day.
BEST ADVICE FOR NEXT GENERATION?
You are intelligent. You are worthy. You are capable. Too often girls and women underestimate and undersell themselves, and it is very difficult to break out of that cycle. I, myself, continue to struggle with having confidence in my abilities to succeed.

What helped me the most was reading an article that explained that when women apply to jobs they feel compelled to meet 100% of the criteria listed by employers. Men, however, will typically apply after meeting about 60% of the criteria. I keep this statistic in mind every time I hesitate to apply for research funding, for scholarships, for fellowships. More likely than not, you ARE qualified, if not more qualified for these opportunities, especially within STEM.

So apply for that internship, for that scholarship, for that STEM bootcamp, for anything that interests you. If you don't get it the first time around and it is something you really want, seek out mentors and resources that will help you get there!
"When I dare to be powerful--to use my strength in the service of my vision, then it becomes less and less important whether I am afraid." - Audre Lorde