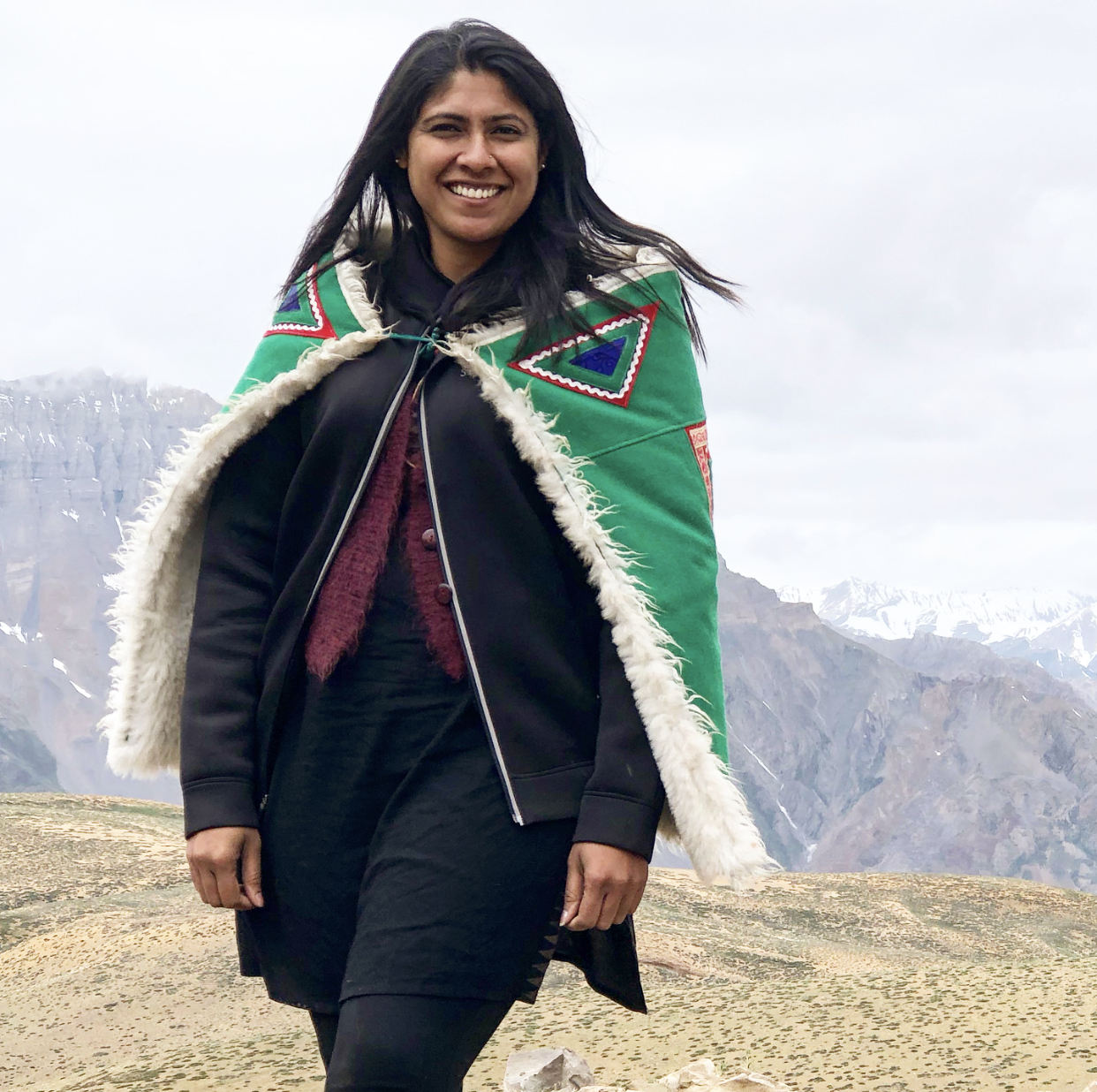 I am an agriculture nerd always looking for new technologies, products and ways of processing the native \| forest indigenous produces from the North western Himalayan regions and continuously learning from the indigenous tribes of the region who are striving hard to preserve their food culture and agriculture practices in the remote Himalayas.
Why did you choose this field?
Art and Food have always been a part of me ever since I can remember. It was not until a decade ago that I started lending a hand to my mother (my inspiration) in her farm fields when she chose farming as occupation after a decade of being an Industrialist. This happened initially as weekend getaway after coming back to India after my Masters studies in Cardiff Business School. It was not until four years ago, during my self exploration backpacking and trekking pursuit to Spiti valley that this became my life course. In 2016 I discovered the indigenous people and food from the trans-himalayan regions of Himachal Pradesh and how these were going lost in time. Not just the seeds, food, culture but the prime knowledge of this amazing lands. Someone had to do something and my knowledge of Bachelors in Computer science & engineering combined with marketing experience for 6 years in corporations, I walked forward to implement my startup Idea in creating positive impact for farming communities in the Northern Himalayas.
What do you look at and think, "I wish younger me would have known this was possible"?
I started working in stone mining industry and helping my father in book keeping when I was in 8th grade. This experience drove me further to explore opportunities in business. However, coming from a remote village in South Karnataka and growing up in not so accessible environment which my parents always strived to make it possible for me, earlier trial and errors in entrepreneurial journey through my 20s would have made me more into a seasoned entrepreneur.
Why do you love working in STEM?
It is now with all the knowledge and experience gained I feel that my inherit liking for exploring and learning new agriculture technologies & science and how this can positively impact the communities I serve. This is make exponentially possible by working with a community like STEM. Knowledge, Experience and community of science and technology is a great platform to connect, be part of in learning for self and helping the community grow as well.
Best advice for next generation?
If you have a dream, no matter in which ever field of learning it could be; know this that no one, not a single person has the power to stop you from reaching it except for yourself. So go out there and show the strength you have from within to learn and share.
Inspo quote / fun fact / role model
Know that your knowledge is irreplaceable and this will make you worth only when you share to create community impact. - My Mother