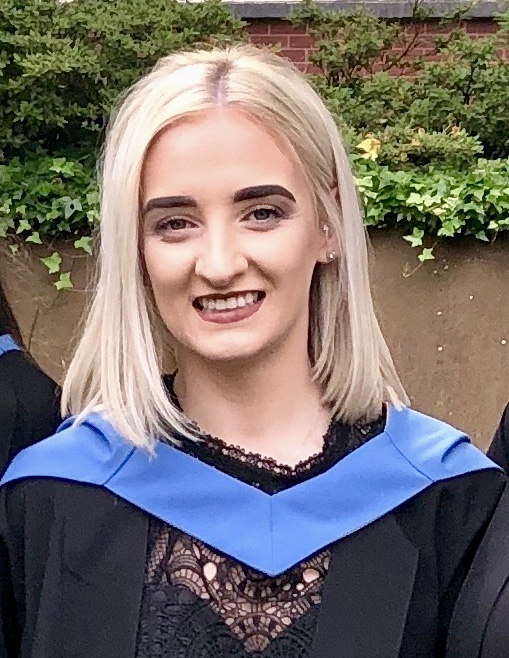 Biomedical Support Worker, Pathology.
NHS
Be open to new opportunities in areas you may not have considered before - STEM roles cover a very wide range of job opportunities.
Within my role as a Biomedical Support Worker I carry out technical, administrative and clerical tasks. I assist Biomedical Scientists and Pathologists with the processing of all specimens received by the laboratory, from preparation of the tissue to quality control checks.

I am also responsible for the safe use and maintenance of a range of complex equipment including embedding stations and automated staining machines. To ensure the best outcome for the patient, and to adhere to turn around times, it is important that this work is completed accurately as a small delay or mistake may have a negative outcome for the patient.
WHY DID YOU CHOOSE THIS FIELD?
I have always been interested in science from a very young age and paired with my passion for helping others this career choice, for me, was an easy one.

Working within the NHS allows me to positively influence the health of the overall population of Scotland and make a difference in the treatment of individual patients, potentially saving lives. This biomedical science role provides an opportunity to explore my interest in science on a daily basis while working in an organisation focused on improving the lives of all members of the community and all staff, an environment I strive in.

I acted as a mentor throughout my school career and a buddy to a child who struggled with building relationships. It was my responsibility to encourage their development both socially and academically. During our sessions I encouraged open and honest communication thus allowing a trusting relationship to be built. I was also a leading member of the Rights and Respecting committee and my career within the NHS allows me to continue open communication and to help several individuals throughout my daily duties.

The recent global pandemic has solidly confirmed my ambition to work at the forefront of healthcare. I have kept up to date with scientific research through reading scientific papers and find the changing healthcare provisions and testing capacities fascinating. Working in the laboratory throughout the pandemic has given me an insight into the wider health problems caused by COVID-19.
WHAT DO YOU LOOK AT & THINK, "I WISH YOUNGER ME WOULD HAVE KNOWN THIS WAS POSSIBLE?"
I am proud to say I have helped in the diagnosis and treatment plans of patients with life threatening diseases. I am able to say that I have personally helped save the lives of many people and that is something I never thought I was capable of.
WHY DO YOU LOVE WORKING IN STEM?
I face new challenges every day. Having a career in STEM I know that every day will be different.

I have been lucky enough to work in the laboratory for the past year since I graduated from university and in that short time I have already seen several advances in techniques and equipment. The ever advancing technologies behind science have been apparent right infant of my eyes.

Knowing that every day I have the opportunity to work on problems which have a real impact on peoples lives motivates me to do my best every day.
BEST ADVICE FOR NEXT GENERATION?
Be open to new opportunities in areas you may not have considered before - STEM roles cover a very wide range of job opportunities.

Challenge yourself to do the best you can do, in all aspects of your personal and academic life. This will help you see just how much you are capable of achieving.

Most importantly I would say be true to yourself and your ideas about your future, STEM will provide you the opportunity to succeed in all of these ideas and more.
" When it rains, look for rainbows. When it's dark look for stars. "