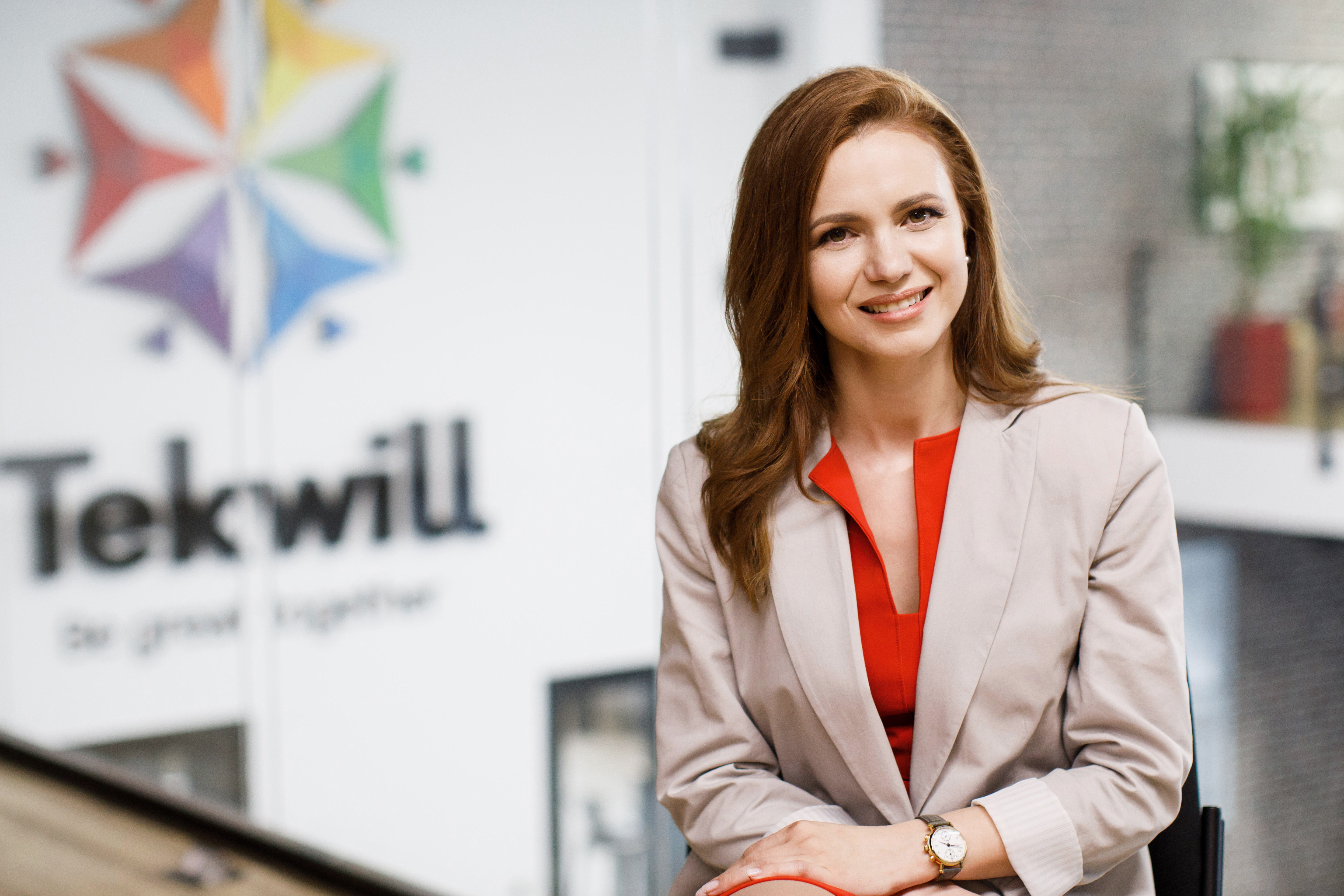 Tekwill Project Director/ATIC Strategic Projects Director
STEM is for all and there is nothing to be afraid of to embrace science, technology, engineering and math.
I have primary responsibility of all strategic activities aiming at developing the IT sector, as well as coordinate one of the most fascinating projects- Tekwill. Day by day i supervise and build the relationship with various donors, community, private companies, Government stakeholders, any other partners in the interest of ICT Sector Development. Within the last 4 years only, more than 52,000 people benefited of the programs developed by my team, out of which 34% women, while more than 600 teams received business support. Overall more than 450 initiatives have been completed, while the IT sector in Moldova managed to grow 80 times in the last 10 years due to the interventions provided by the team.
WHY DID YOU CHOOSE THIS FIELD?
When I graduated school, I was really fond of Math and Physics, but a close person recommended to choose Information Technology. During the studies, we were always told that all we would do when we graduate is coding, but I liked other areas more, so close to the last years I have decided that I would never do IT, and I would never probably find a job in the IT field, because I had no clue who the employers would be:) The story turned into a different way- when I graduated, completely by chance I have been invited to act as an Executive Director of an IT industry association, which i knew nothing about, but I have started learning and talking to the companies, identifying their needs and their struggles. I understood that the employers faced similar difficulties with the students- they do not know each other. The employers were unhappy about the quality of the students, so one of the first activities related to ICT Career Orientation and Promotion. My team has organized career orientation sessions in schools, in universities, a whole marketing campaign, which exists until today, and today the IT career is one of the most attractive careers in Moldova. Following my insecurity during student years, we developed specific programs for girls in IT, orientation sessions for women, and even created a professional network of TechWomen. Together with my team I have also designed specific programs for children, implemented optional and mandatory digital courses in schools, introduced Lego based Robotics for 140 schools, and created a growing tech startup ecosystem.
WHAT DO YOU LOOK AT & THINK, "I WISH YOUNGER ME WOULD HAVE KNOWN THIS WAS POSSIBLE?"
I think all of the achivements are very important looking back- number of trained people (52,000) in 4 years, number of teams supported (over 600), number of initiatives implemented (over 450), number of schools connected (140+80 following), number of companies benefiting of the education programs (657), next targets are in the area of tens of thousands. Together with a wonderful team, we have built one of the biggest IT Excellence Centers in South East Europe Tekwill. During the previous years managed to work with top companies and create together with the Government one of the best fiscal regimes under Moldova IT Park. The aims only go higher now:)
WHY DO YOU LOVE WORKING IN STEM?
STEM boosts creativity and provides the access to the skills of the future. STEM becomes inevitable when future citizens need to embrace their careers. The trends relate to more digital, more engineering, more sciences, and newly even more arts as a concept. I used to love STEM from the school age, and I am extremely proud to be able to contribute to the digital transformation of the education towards a more inclusive, well paid, IT related future.
BEST ADVICE FOR NEXT GENERATION?
STEM is for ALL and there is nothing to be afraid of to embrace science, technology, engineering and math. There are extremely interesting programs that provide a different approach and help work on a problem based approach. It also helps develop the creative mindset and collaborative model of work which are must have skills of the future.
"Being confident and believing in your own self-worth is necessary to achieving your potential." Sheryl Sandberg