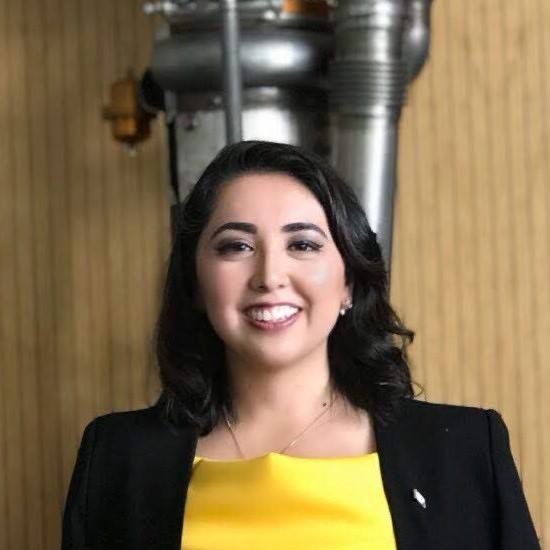 I am working to develop the Electrical Power Subsystem of an In-situ Resource Utitlization (ISRU) system that will revolutionize the production of solar panels on Earth and in space, for future lunar surface applications.
Why did you choose this field?
I have been interested in science and technology since a very young age, specially in space. It is my dream to go to space one day or to at least contribute directly to humankind's future in space exploration.
I believe engineering allows you to materialize your creativity into something that can benefit a lot of people or solve a high impact problematic, which is why I decided to pursue an engineering degree in Mechatronics. This provided me with a flexible background that would allow me to pursue a career in space later on and still fulfill my passion.
After graduating and a first professional experience at Siemens, I focused on my future in the space sector and pursued a Master in Space Studies at the International Space University; this led me to an internship at NASA Ames Research Center with the TechEdSat Team and afterwards, to a thesis project sponsored by NASA.
I finally found a perfect combination of everything that makes me tick at Maana Electric. I love working every day towards a more sustainable future for humankind, on Earth and in space!
What do you look at and think, "I wish younger me would have known this was possible"?
I wish younger me would have known that working at NASA and having your name floating in space would only be the first steps of a bright looking career in the space sector.
Why do you love working in STEM?
There is not a single day where I do not learn something new. STEM allows you to keep developing yourself and at the same time, to contribute towards a brighter future for everything that surrounds you. Everyday, I wake up looking forward to an exciting new challenge and the fulfillment of understanding our universe a little bit better.
Best advice for next generation?
Do not listen to self doubt. Your passions are precious and there is always someone willing to support you achieve your goals. Always keep working in developing new skills and push yourself to go out of your comfort zone.
Inspo quote / fun fact / role model
"(...) Let everything happen to you: beauty and terror. Just keep going. No feeling is final." - Rainer Maria Rilke