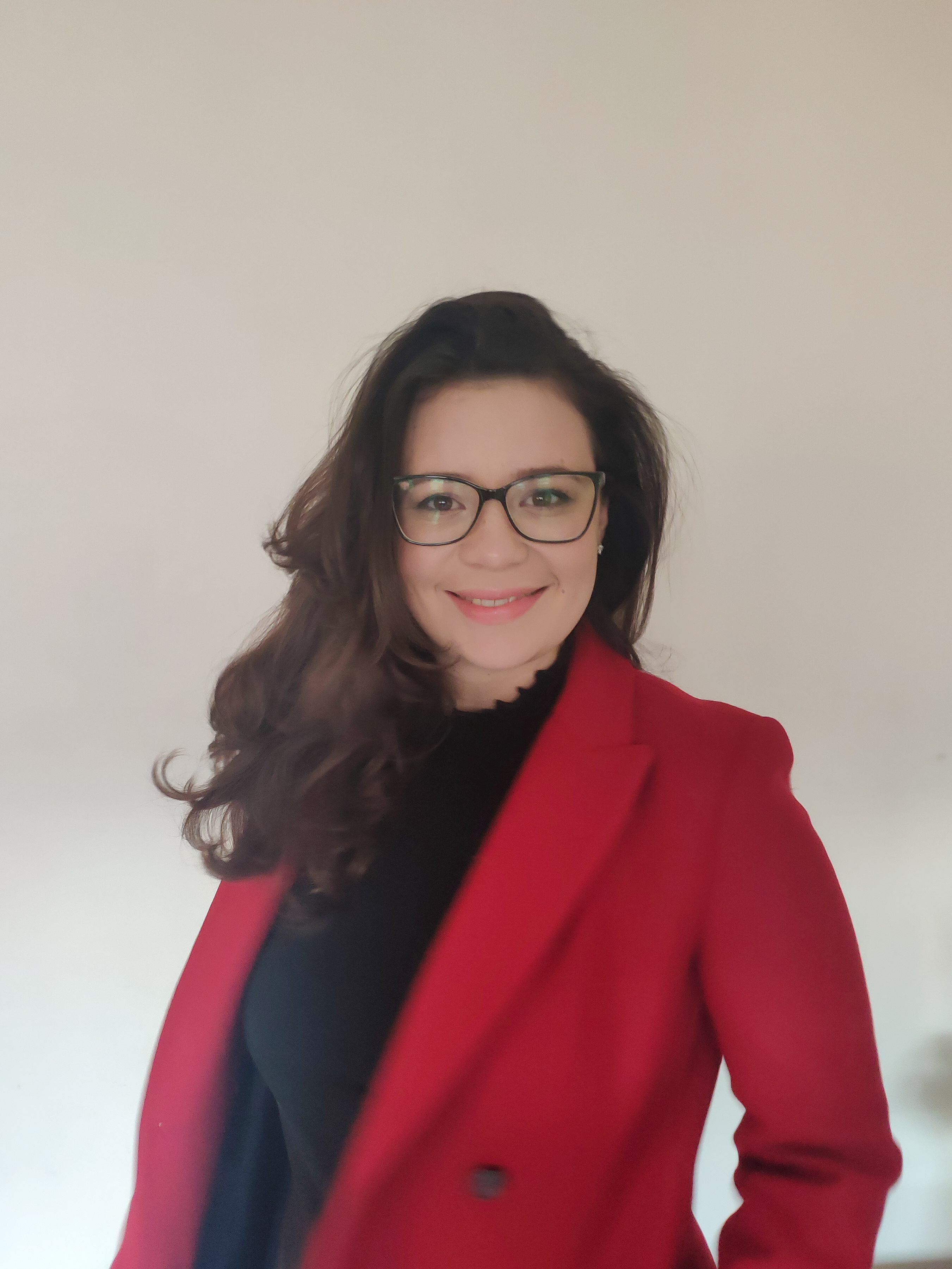 Ana Paula Castro de Paula Nunes
Master's student - Space Law & Policy at Beihang University
Don't ever believe there's a specific gender attached to any profession.
As an Aerospace Engineer with a master's degree in Space Law, one of the things I try to achieve in all activities I am engaged in is to guarantee Space is open for everyone, free of wars, and that we do everything to preserve it.

At the EuroMoonMars (EMM) program, I participated as an analog astronaut at a simulated space mission. With that, we produce research that will help understand the aspects of space exploration and human settlement on the Moon and other planets.
WHY DID YOU CHOOSE THIS FIELD?
I always liked to look up to the sky and wonder what was out there. But this"great unknown" is also the thing that still scares me the most.

I knew I wanted to work with space because that is the thing that challenges me the most and also keeps me brave.

I learned more about space on an online astronomy course I did when I was in High School. I was so amazed by what we knew about space, I wanted to learn more about what was out there.

After taking part in an internship in a government office in my hometown, I realized that working in the IT department with other engineers was like accessing a different realm or reality way beyond Earth. That also inspired me to study Engineering and to prove to myself that I was capable of achieving it.

I finally got accepted to study Aerospace Engineering and everything I was learning just felt "right" for me. Most things I learned (I confess that some were not) were new, challenging, and exciting. And that kept me going.
WHAT DO YOU LOOK AT & THINK, "I WISH YOUNGER ME WOULD HAVE KNOWN THIS WAS POSSIBLE?"
Being a citizen of a country that does not invest so much in science and education (compared to other countries), and also by being born in a humble family, every single thing I've accomplished so far is something that still amazes me and makes me really proud of.

From being accepted to one of the best universities in my country, being awarded a scholarship to study abroad (twice), taking part in an internship at the United Nations in Vienna, and to be one of the first potential female Brazilian astronauts are some of the accomplishments I can highlight.

Perhaps if younger me knew all of this would be possible, I would have spent fewer nights worrying about my future and more time doing what I loved: discover the world and the universe around me.
WHY DO YOU LOVE WORKING IN STEM?
I love working with STEM because it's a field that helps to make sense of the world around us. It is also a field where we can follow the quote, "Everything is possible until proven impossible, and then you just need to become more creative."

STEM is a field that combines critical thinking with imagination and resourcefulness, which are one of my best assets.

In this field, I also met amazing talented people who have taught me so much, besides all the fantastic opportunities I had throughout my journey.

Right now, I am really looking forward to making meaningful contributions by working and using my skills to develop exciting projects which will have a positive impact on our lives on Earth.

In the next few years, I believe we will see amazing discoveries and milestones being achieved in all areas of science, including space use and exploration. And I hope to be a part of that.
BEST ADVICE FOR NEXT GENERATION?
Don't ever believe there's a specific gender attached to any profession. Focus on what excites and drives you to learn more. Then try to find other people who are doing what you want to do and try to learn from them, but remember that each path is different.

Also, don't think you have to prove that girls can do anything (everyone knows that they are just scared of it). What you have to do is to develop your abilities and get out of your comfort zone.

In case there is a group of boys making fun of you or disrespecting you, say "no" or "that is just your ugly opinion, not the reality" and walk away.
Look for other girls, and find support on them. Share your experiences and what you are feeling. Together we are stronger and go further!
'Everything is possible until proven impossible, and then you just need to become more creative.'