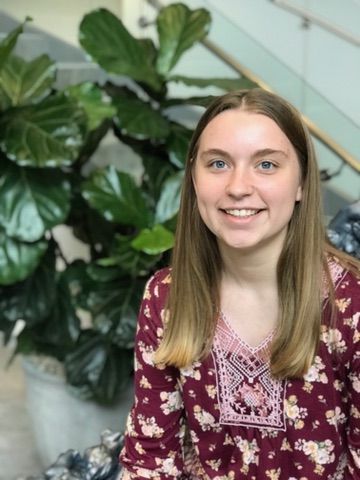 Chemistry Graduate Student, University of Iowa
Explore! Ask questions and figure out ways to explore answers to those questions.
I conduct Chemical Education Research (CER). Research in CER looks to improve the way that we learn and teach chemistry concepts. My research specifically analyzes the materials and assessments that students are given in a chemistry course and the level of knowledge they require to be completed.
WHY DID YOU CHOOSE THIS FIELD?
In elementary and middle school I really enjoyed science and math. In high school when I took chemistry I really enjoyed applying my mathematical ability to chemistry specific problems in the world around us. In college I had some opportunities to teach supplemental instruction and tutor and I fell in love with teaching others about chemistry concepts. This lead me to pursue a career as a professor and research how to better teach/learn chemistry through CER.
WHAT DO YOU LOOK AT & THINK, "I WISH YOUNGER ME WOULD HAVE KNOWN THIS WAS POSSIBLE?"
My achievement that young me would not have known that it was possible is publishing a paper. Writing has always been a struggle for me so to have publications still is hard for me to believe!
WHY DO YOU LOVE WORKING IN STEM?
I love working in STEM because I love learning more about the world around us. I like exploring why things happen the way they do and I enjoy teaching others about it.
BEST ADVICE FOR NEXT GENERATION?
Explore! Ask questions and figure out ways to explore answers to those questions. Read books and papers on topics you are interested in. Apply for internships/research/jobs even if they feel out of your reach. Share what you learn with others!
Courage doesn't mean you don't get afraid. Courage means you don't let fear stop you.