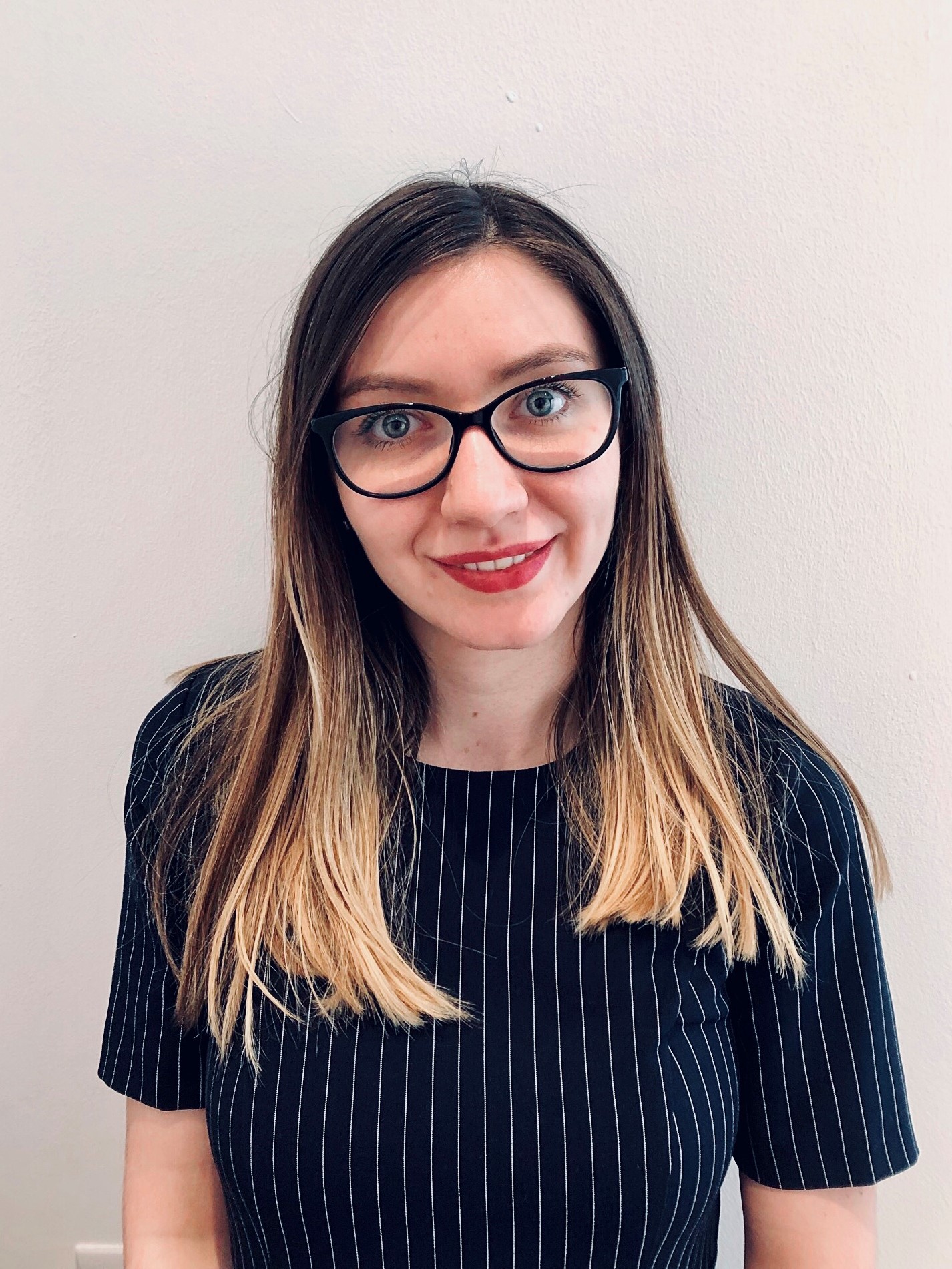 Software developer, Assistant Vice President and Co-chair of Women Developers Group at Bank of America, London
Knowledge is power. Stay focused. Choose studies over popularity. In the end it will pay off.
As a software developer, I build applications for business users, traders and sales. We use cutting edge technologies and programming languages such as Python and JavaScript with React. As part of my everyday job I take the business requirements and I implement them in our software systems.
I am proud to work for one of the biggest investment banks in the world which supports Diversity and Inclusion. As the co-chair of Women's Developer Group London Chapter, I am leading multiple diversity initiatives within the Bank. Our mission is to grow a community for existing and aspiring female developers to network, share expertise and support each other.
WHY DID YOU CHOOSE THIS FIELD?
Please consider school, extra-curricular experiences, career history, personal/familial background, role models amongst other things.
My mother was a programming teacher. So she wanted me to have my first computer at a very young age. It was a brand new Pentium 2 with Windows 95 as operating system. It allowed you to read and write on CDs and floppy disks (which no longer exists these days). Without realising it, I became the geek in the house, fixing the Internet connection which was via dial-up phone and kept on disconnecting when someone was calling or speed things up by closing background processes when a Web page was loading. I remember my first website was not even live, it was just on my laptop and it only had a couple of pictures on with a menu. I was so proud when I managed to actually build a table that I went on and told every single friend I had. 10 years later I graduated among top students with a Bachelor degree in Cybernetics, Statistics and Economic Informatics from Bucharest University of Economic Studies.
WHAT DO YOU LOOK AT & THINK, "I WISH YOUNGER ME WOULD HAVE KNOWN THIS WAS POSSIBLE?"
I wish my younger self would have known is possible to work for a top company in London without necessarily studying in the UK as long as you keep focused on the goal, learn and trust yourself more. I believe there were a few challenges when I moved to London by myself without knowing anyone, but I saw it as another problem that requires solving: researched into good living areas, googled and asked my network for any questions I had. My approach was "This is what I do every day, I'm a problem solver, I'm a programmer. I won't give up that easy."
WHY DO YOU LOVE WORKING IN STEM?
I love being able to build things from scratch using programming and that I get the chance to learn about plenty of aspects in the process: UX/UI, architecture, product management.
STEM is such an exciting place to be in right now and especially as a woman. The other thing I love about STEM is the amazing community that has formed globally with the solely purpose of encouraging more women to pursue careers in STEM. Under this community umbrella, there are tiny other communities or projects happening around the world, initiatives that span across continents that truly make a positive difference. I have been involved in some of them as a student in Romania and more recently in the UK as organiser and teaching assistant for STEMettes and BofA coding weekends aimed at girls aged 5-18 and lead coding instructor for Code First: Girls who organise coding courses for 18-23 year-olds with no computer science background. I am looking forward to seeing more initiatives like these ones that would send the message to young girls "STEM is fun. Why not give it a try? You will never know if you like it or not unless you try."
BEST ADVICE FOR NEXT GENERATION?
Having a STEM degree would give you a tremendous satisfaction. You can truly make an impact in the world, from saving lives, making big discoveries, building the future with engineering to becoming financially independent as there is a huge variety of jobs in STEM. Knowledge is power. Stay focused. Do your homework. Choose studies over popularity. In the end it will pay off.
Once you get there and become a grown-up professional with a job in STEM, do your part in volunteering, inspiring, encouraging more younger girls to join STEM. We need to support each other now more than ever.
"The people who are crazy enough to think that they can change the world, are the ones who do." - Steve Jobs