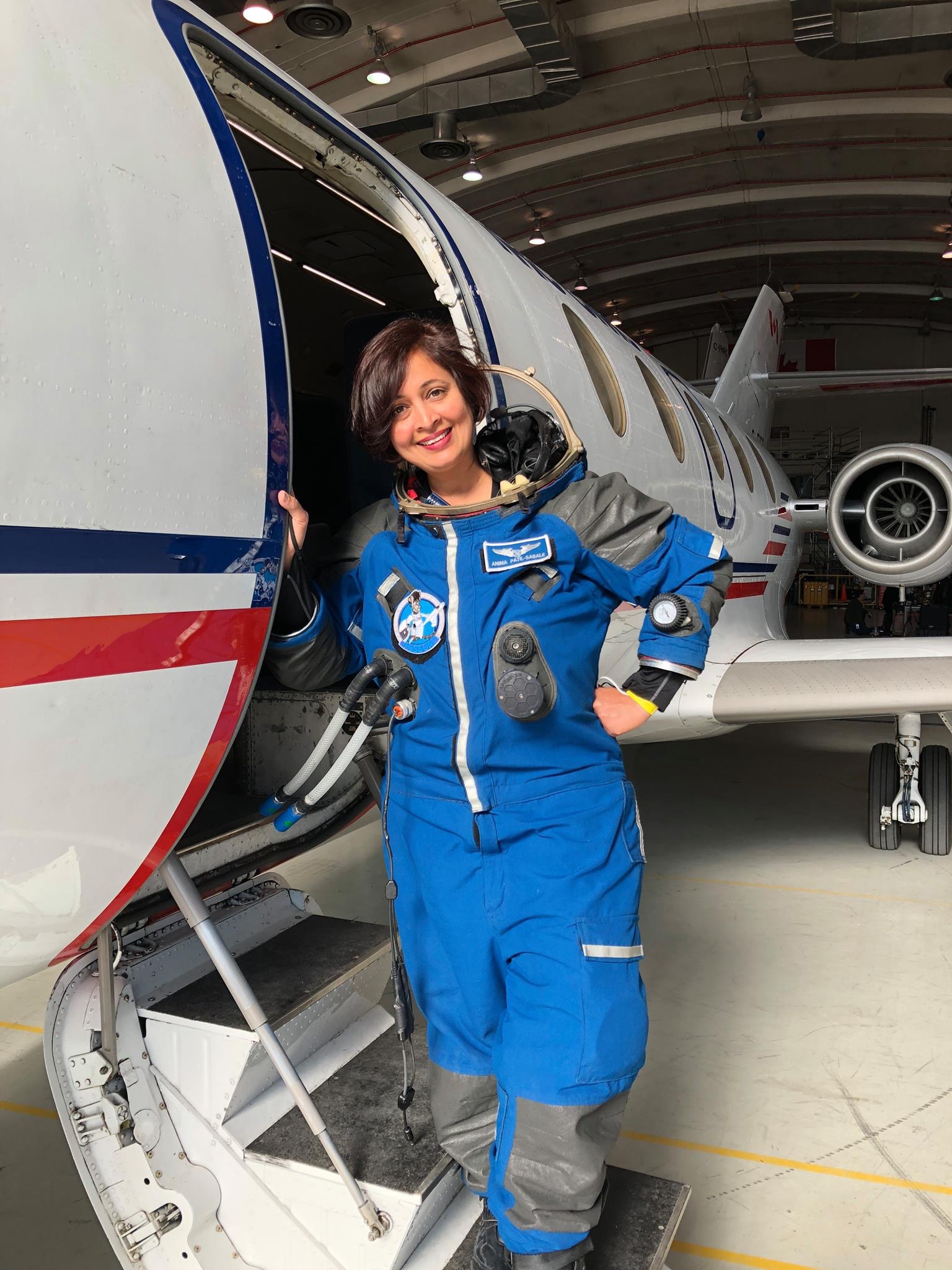 Orion Spacecraft Simulations Lab Manager, NASA (Jacobs)
Don't fear to dream big, be willing to work hard.
Orion is NASAs next gen spacecraft which we are going to send our astronauts to the Moon and Mars in. I manage the Orion spacecraft simulations lab - that is all I'm allowed to say
WHY DID YOU CHOOSE THIS FIELD?
It's been a childhood dream to become an astronaut. Growing up in India I couldn't do much about it so I ended up doing a MS in Computer Applications and came to the US as a software consultant After working in Mumbai for couple years. After coming here was watching space shuttles launch regularly, learned there was a NASA center near my home in California, decided to do something even though I was 30 and had a 3 year old and a full time job. Applied and got accepted to MS Aerospace Engineering. Completed that degree and kept applying to NASA, wasn't a citizen so had to wait for 4 years and then got a call for a position on the Kepler mission. One interview and they liked me and I started as a senior principal software engineer in role of operations engineer on Kepler mission. Since then I have also simultaneously pursued building skills to become an astronaut. Am a student pilot, scuba diver, been a commander for two analog missions, am a scientist astronaut candidate for a commercial space project (non-NASA) and I continue to aspire to be a NASA astronaut
WHAT DO YOU LOOK AT & THINK, "I WISH YOUNGER ME WOULD HAVE KNOWN THIS WAS POSSIBLE?"
Everything I get to do today I feel I wish I had these opportunities 10 or 20 years ago! 😊
WHY DO YOU LOVE WORKING IN STEM?
I love the challenges associated with engineering problems! I love finding solutions troubleshooting issues and making things work. I also love sharing my knowledge and experiences with the younger generation, giving them the guidance I missed out on growing up and I have been doing this through my talks since several years now
BEST ADVICE FOR NEXT GENERATION?
Don't fear to dream big, be willing to work hard. Believe in yourself and remember Persistence and patience go a long way !
"Where there is a will there is a way!"
"No gains without pains!"