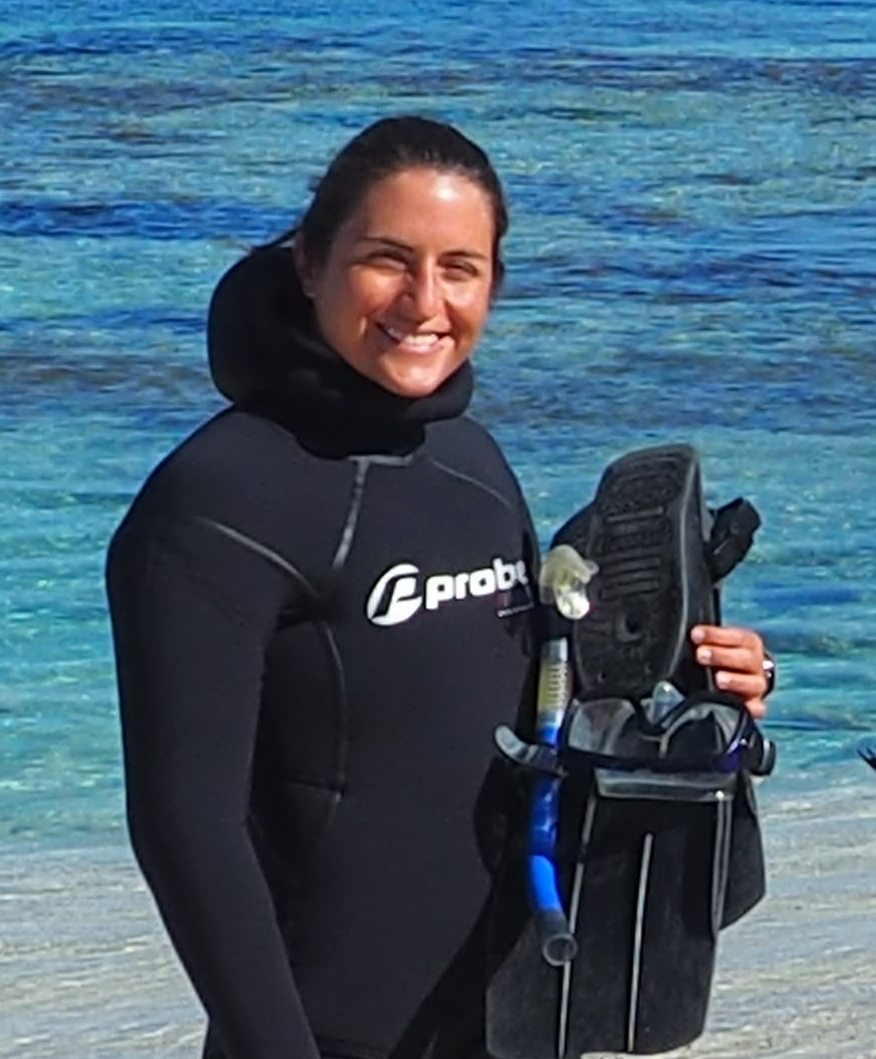 Research Associate at the University of Western Australia
You are enough to achieve great things in life just the way you are.
I study marine organisms that live on the seafloor like seaweed and corals. Specifically, I study how they grow, how fast and where. This information is shared with management institutions to establish marine parks and help protect marine life.
WHY DID YOU CHOOSE THIS FIELD?
I have wanted to be a marine biologist since I was was a little girl. I loved nature and the ocean has a special place in my heart, since I come from a city in the mountains and landlocked. When I was 11 years old my mom took me to freediving lessons and then I learnt how to SCUBA dive when I was 13. It changed my life forever, my mom says to this day that the ocean was my first love. I think I could have done other careers, but this was following my heart.
WHAT DO YOU LOOK AT & THINK, "I WISH YOUNGER ME WOULD HAVE KNOWN THIS WAS POSSIBLE?"
I wish my younger me knew that there is no rush to achieve everything in one day. That perseverance and constancy are more important than immediate results. I also wish younger me knew that it is not necessary to make everybody happy, that it is ok to say 'no' and prioritise your own needs and ambitions.
WHY DO YOU LOVE WORKING IN STEM?
I love discovering things and answering questions, solving problems. I love that in STEM you get to be creative, even if you are not an artist. Every day I look forward doing something good for science and nature. I look forward having insightful conversations with my peers and superiors. I look forward asking cool questions about the natural world and our place in it.
BEST ADVICE FOR NEXT GENERATION?
To know that they are enough. No need to be superwoman, no need to be the best. You are enough to achieve great things in life just the way you are. You do not need to prove yourself, be certain that normal people are achieving great things and do not break your back just to prove yourself.
You learn more from failure than from success - this is true