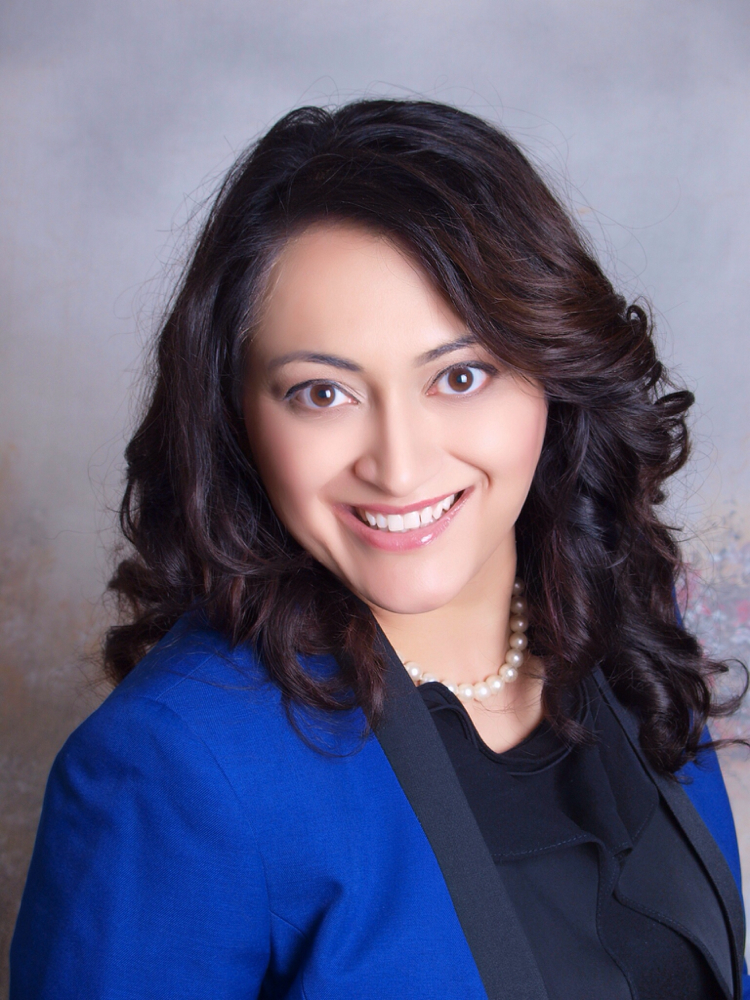 Faculty, Johns Hopkins School of Medicine, Department of Anesthesiology and Critical Care Medicine
Success will always be about making an improvement in other people's lives.
Dr. Anita Gupta is an adj. assistant professor of anesthesiology and critical care medicine and pain medicine at the Johns Hopkins University School of Medicine. Her areas of clinical expertise include pain medicine, health policy, medical affairs, regulatory affairs, biotechnology, drug development, corporate and government affairs. Dr. Gupta completed her residency in anesthesiology at Georgetown University School of Medicine in Washington DC and her pain fellowship at Johns Hopkins University School of Medicine. She received her doctorate in pharmacy from Rutgers University, New Jersey. Dr. Gupta completed her master's in public policy and health policy from Princeton University's Woodrow Wilson School of International Affairs, and her medical school at University of Medicine and Dentistry of New Jersey.
WHY DID YOU CHOOSE THIS FIELD?
If there's a crisis at hand, Dr. Anita Gupta, faculty at Johns Hopkins University School of Medicine and Senior Vice President of Medical Strategy and Government Affairs is someone we can learn from. She continues to play an integral role in battling the nation's opioid crisis and is currently engaging with leaders on ways to fight COVID-19. Her diverse background in pharmacy, pain medicine, and public policy has placed her in a unique position to bring important ideas to fruition. After receiving her PharmD from Rutgers University, the New Jersey native briefly worked at Ak􀁢o Nobel's Organon before attending medical school at the University of Medicine and Dentistry of New Jersey. She subsequently practiced anesthesiology and pain medicine for more than 10 years, including at the University of Pennsylvania and later Hahnemann University Hospital in Philadelphia. She is currently an appointed member of both the National Academies of Sciences' Global Forum and the National Quality Forum's Leadership Consortium focusing on health policy initiatives, and served on the Anesthetic and Analgesic Drug Products Advisory Committee at FDA. It was during these experiences that Gupta became an international figure in pain management as a frontline leader of the opioid crisis. When the crisis hit, Gupta's colleagues turned to her as a champion of, and advocate for, patients. She soon became the go-to expert. "I saw I was having an impact but not impact enough. I had a passion to do more. I began to learn how the work I was doing at the FDA tied together with innovation and could drive global impact.
WHAT DO YOU LOOK AT & THINK, "I WISH YOUNGER ME WOULD HAVE KNOWN THIS WAS POSSIBLE?"
The big and small relationships Gupta has made along the way haven't just provided her with professional advice, guidance, and confidence; they also have yielded benefits to society at large.
"I wouldn't be where I am without personal connections and mentoring," she says. "I sometimes look at the relationships I've made and say, 'I'm glad we're friends, because those connections have [contributed to creating] initiatives that have helped.'" Though people often see her as a leader, Gupta doesn't mind sharing the spotlight. As a mentor herself, she has learned that people often want to lead; they just need to be given encouragement and opportunity. "People don't always know they are [leaders], but identifying them as a leader, giving them course, direction, purpose, and guardrails, and letting them take it from there is important," says Gupta. "Giving people the power to believe in themselves and that the work they're doing is important. As executive leaders, we need to make sure they have a purpose and patient-centric mission." As Gupta advances her career as an executive leader, she plans to continue her dedication to developing global solutions, either in the life sciences industry. In that future, Gupta would love to see increased transparency, trust, and purpose in the industry. She hopes more people who are public health focused and have scientific know-how will commit their energy to the pharma industry. "We need people on both sides to make a difference and drive change, she says. Another way to effect change is listening to patients. Gupta learned this in 2017, when she was diagnosed and later cured of a rare disease. That process inspired her to become an advocate for patients whose voices are often unheard. She works closely with the Milken Institute and FDA on elevating the patient's voice while working with drug development. She is also on the board of directors of HealthyWomen, serving communities where women's voices may be minimized.
WHY DO YOU LOVE WORKING IN STEM?
Raising the bar by inspiring excellence in innovation, policy, and patient centricity. Inspiring others to be the change you want to see in the world everyday.
BEST ADVICE FOR NEXT GENERATION?
My best advice: Success will always be about making an improvement in other people's lives. If I know that at the end of the day my work has helped an individual's condition improve, then I wake up eager to start work all over again the next day
Be the change that you wish to see in the world.