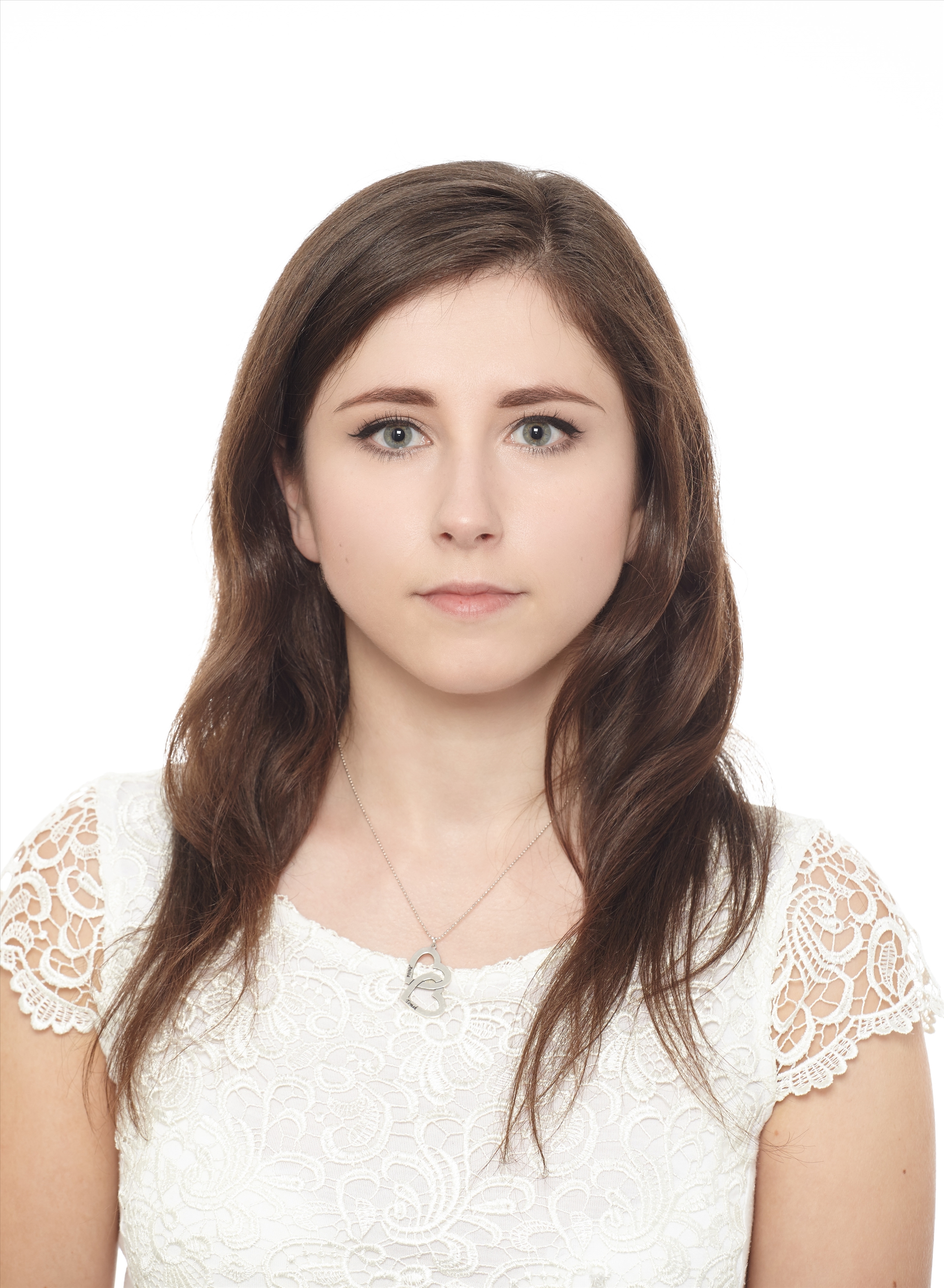 M.Sc., Eng.,
Warsaw University of Technology, Faculty of Materials Science and Engineering
Women's participation in building a society and economy based on knowledge and technology is extremely important.
The research topic concerns the development of the science of a new family of materials characterized by a two-dimensional crystal structure - light transition metal carbides, also known as MXenes. While the bioactive properties of 2D crystals such as e.g. graphene, hexagonal boron nitride (hBN), transition metal sulphides and selenides, and metal oxides and hydroxides are already well understood, the properties of the new 2D structure family of light transition metal carbides and nitrides (so-called 2D crystals phases of MXenes) are currently a very interesting research topic. These compounds, obtained for the first time in 2011, form a layered structure of atoms due to the alternating arrangement of metal and non-metal layers. The highly hydrophilic nature of their surfaces gives them a significant advantage in reactivity over other 2D structures. The conducted research is aimed at understanding the influence of surface modification of new two-dimensional structures, implemented by covalent and non-covalent functionalisation with organic bio-macromolecules, on the specific physico-chemical interactions of the obtained modified surfaces in terms of interaction with living organisms of prokaryotic and eukaryotic type.
WHY DID YOU CHOOSE THIS FIELD?
I have been interested in both chemistry and biology since I was a child. At first, I thought about medicine, but eventually I directed my steps towards a more chemical one. This subject has never caused me major problems, and with each subsequent stage of my education, it interested me more and more. When I met Professor Jastrzębska at the conference, I liked the subject of her research very much. She inspired me to undertake research on this subject, for which I am very grateful. Now I can combine chemistry with biology and conduct research in innovative topics that open up new possibilities.
WHAT DO YOU LOOK AT & THINK, "I WISH YOUNGER ME WOULD HAVE KNOWN THIS WAS POSSIBLE?"
When I started my studies, I didn't even think about continuing them under my doctorate. Now I know that starting PhD studies was one of the best things that happened in my life. This is the first step towards fulfilling my dreams in a scientific career. In addition, it deals with innovative topics that can bring great benefits to future generations. If I started my studies with the current knowledge, I would like to deal with this subject immediately.
WHY DO YOU LOVE WORKING IN STEM?
Science, Technology, Engineering, Mathematics or "STEM" are the areas through which the educational and professional path leads to the broadly understood science, technological industry and the interface between research and industry. They are the basis of an ecosystem conducive to innovation, economic and social development. It is a concept where education is based on experience and practice, not just theory. The use of the most modern didactic tools allows for interdisciplinary development. The growing automation of the modern world dictates new trends in the labor market. The development of digitization and automation is visible not only in the IT industry, but also in medicine, bioengineering and finance. STEM education is a response to the needs of this market.
BEST ADVICE FOR NEXT GENERATION?
Women's participation in building a society and economy based on knowledge and technology is extremely important, and girls' interest in science drops significantly in the last years of primary school. Science and technology need women. Especially now, when the culture of innovation is becoming more and more important. Innovation is necessary both in the economy and in social life to maintain global competitiveness. Women must contribute to creating new solutions in the field of science and technology. Their potential and creativity are very important for the country's innovation.
A person never looks at what has been done, but looks at what is before him to do. Maria Składowska-Curie