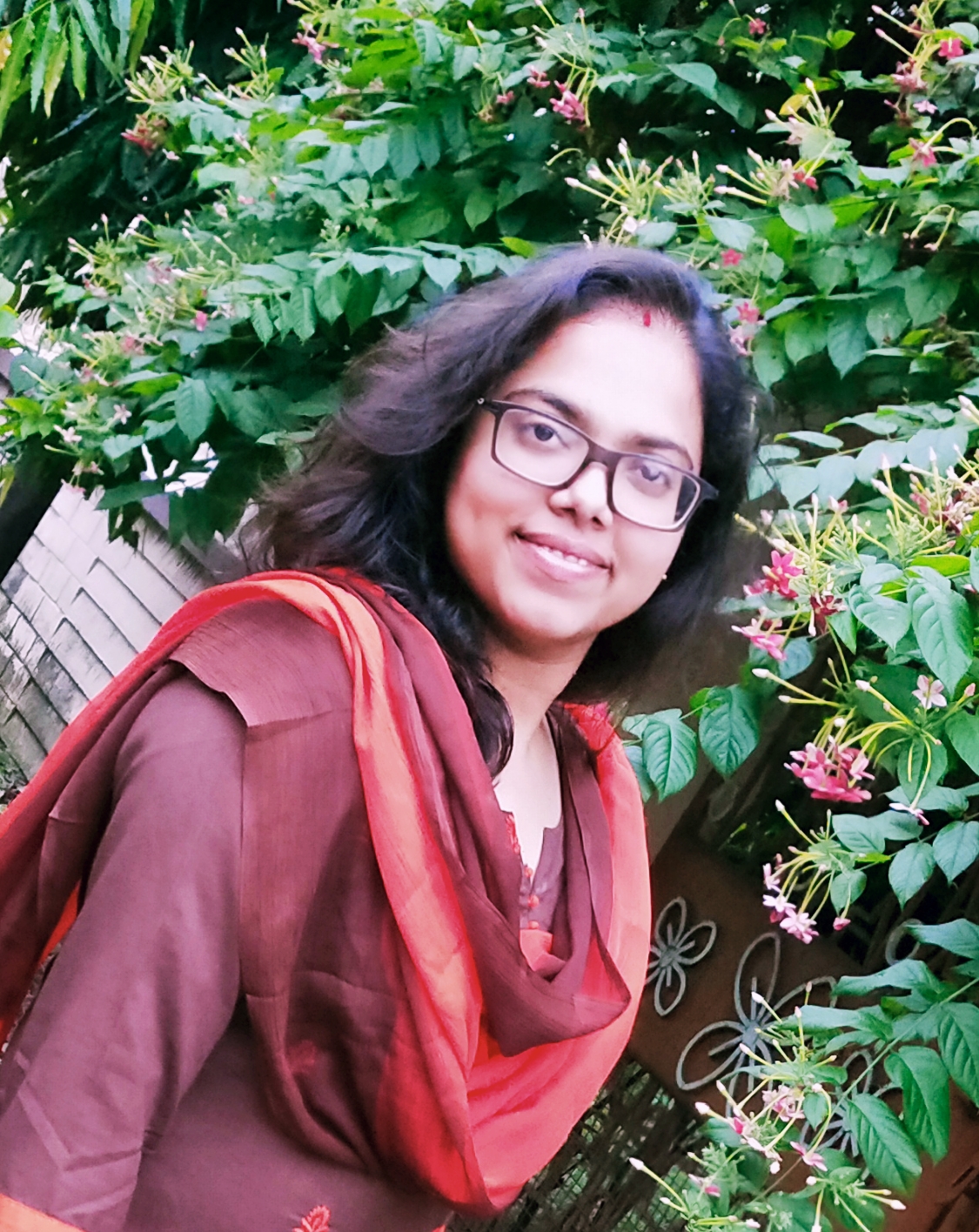 Astrophysicist, Aryabhatta Research Institute of Observational Sciences (ARIES)
Pursuing STEM doesn't mean only having a degree in STEM, rather to have a scientific and logical outlook in day to day life.
Being an observational astronomer, I observe astrophysical transient events like Supernovae, Gamma Ray Bursts etc. using the 1m-4m class telescopes of ARIES and try to decipher the fascinating physics behind the death of stars.
WHY DID YOU CHOOSE THIS FIELD?
Astrophysics is one of the subject I was always amazed about, since childhood. I was a big fan of Stephen Hawking, the scientist and writer, and his book, 'Brief history of time' made me fascinated about the mysteries of the universe. During my MSc days, we had a night sky observing workshop at the bay of the Ganges, near Falta, West Bengal. This introduced me to the beauty of the night sky and gave an hand on experience in handling telescopes. The Astroparticle specialization course during my masters at St. Xavier's college, gave me an indepth understanding and left me craving for more. Moreover, the astroparticle lab course by Dr. Suparna Roy Chowdhury was a learning experience and we get enough motivation to further research in transient celestial events like Supernovae.
WHAT DO YOU LOOK AT & THINK, "I WISH YOUNGER ME WOULD HAVE KNOWN THIS WAS POSSIBLE?"
Being fascinated by the beauty of the star filled night sky in my childhood, I have never though about the fact that one day, I'll be spending my entire time and focus, revealing the underlying physics behind the eye catching beauty of these celestial events. As a post doctoral researcher at a reputed research institute like ARIES, now for me, sky gazing means looking at the properties of transient explosions, like the elemental abundances, the brightness and geometry associated with these explosions, the details of the progenitor star etc.
WHY DO YOU LOVE WORKING IN STEM?
I love working in STEM because, it provides a scientific outlook and a more rational approach to every day activities that we associate with.

I wake up every morning looking forward to a planet, where everything will be measured scientifically. Where, every event has its physical explanation or has a well developed physical approach to look at it.
BEST ADVICE FOR NEXT GENERATION?
Being raised in a society with many rigid mindsets often hindering girls to achieve what they are capable of, I would like to highlight that pursuing STEM doesn't mean only to have a degree in STEM, rather to have a scientific and logical outlook in day to day life.
"Equipped with his five senses, man explores the Universe around him and calls the adventure science" -- Edwin Hubble