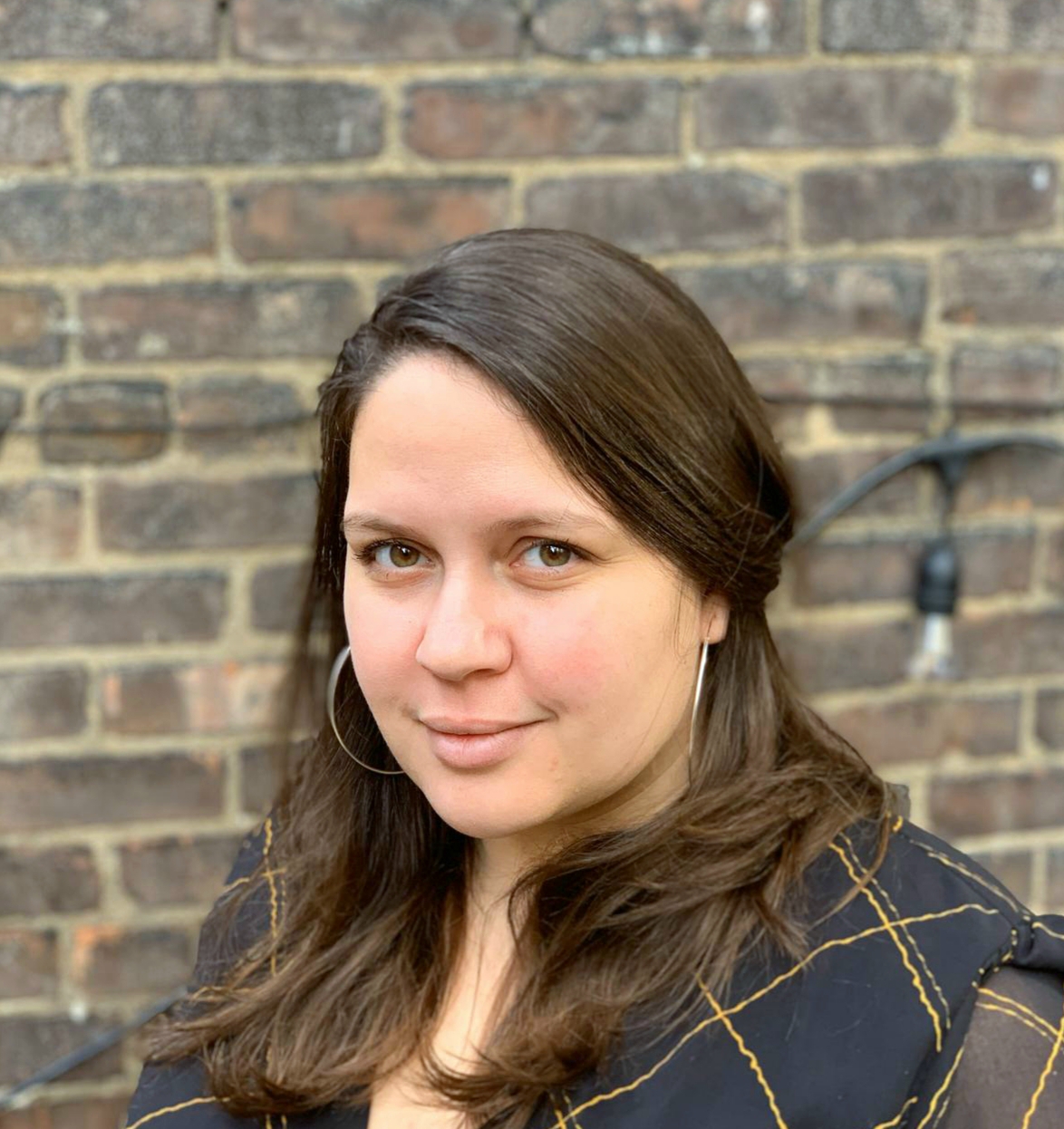 Middle School Science Teacher, The Chapin School
Never let anyone take away or diminish your curiosity.
I am an educator and scientist. I love to teach science and engage in knowledge with students. The most important part of my classroom is making sure my students are getting to be part of real scientific process and contributing with action in the world. I also love to engage with our whole community and neighborhood, creating that connection within my classroom. I want students to come away with a love for learning and contributing to the world in terms of science, the environment, and sustainability. My job is to awaken the curiosity of young minds.
WHY DID YOU CHOOSE THIS FIELD?
At a young age I already loved the scientific world. The story of my love for science starts with my mother, a Brazilian immigrant, who arrived in the United States with an unfinished physics degree. One of her he strongest motives to move to the USA was to raise her daughters and instill in them the love for learning and science. She taught us through discovery. Since we were inquisitive children, she created experiments to help answer our questions, and by doing so awakened the curious minds of her daughters. I remember asking her where a rainbow comes from and her going out to get a prism to teach us about light. We would spend time in parks and nature, exploring and searching. She would collect leaves with us, and we would learn to identify trees. She would buy really old tech equipment and take it apart with us and put it back together. She wanted to make sure we loved math, so she practiced math with us in fun and enjoyable ways. My mother wanted to instill in her daughter's passion to go after what we wanted to learn and study. I also loved science class and my science teachers made me feel like science was part of my life. When I was in middle school my mother went back to work, and she bought us a one-year pass to the Museum of Natural History. My middle school was close to the museum and when she couldn't pick me up from school or when I had a half day, I would go and sit in a different wing of the museum, learn, and absorb all that was around me. In high school my teacher and advisor Lola Oyediran, inspired me to love biology even more. She encouraged me to go to a program at Smith College called Summer Science and Engineering Program. There, I was inspired even more to continue my trek in the scientific field. I also joined the Venture Scouts in my neighborhood in Washington Heights/Inwood, where we learned about nature and enjoyed the outdoors. I was lucky to be selected to participate in volunteer work with the Central Park Rangers and Fordham University to release and monitor Screech Owls in Central Park. We did our own research into owl habitats and presented our study to the Central Park Board of Directors. It was my first experience conducting and presenting real research. It was scary but it did not deter me, and I decided I wanted to pursue a biochemistry degree in college. In college, it wasn't my professors who inspired me, but it was the other students who were learning science alongside with me, including my amazing friends Patricia Kelly and Yusha Hu. However, I ended up taking an education course and fell in love. So, I switched to a biology and education. As I trudged forward in my life's journey, I have been lucky to work with and learn from so many amazing and hardworking women in the scientific and educational field.
WHAT DO YOU LOOK AT & THINK, "I WISH YOUNGER ME WOULD HAVE KNOWN THIS WAS POSSIBLE?"
When I was younger, I did not think that I would be getting a masters in ecology and publishing two scientific papers. When I was in high school, college already seemed like such a big step for me. I had never thought beyond college, until I finished my bachelor's degree. I did not necessarily think I would be able to get to that level where I would be publishing important work and working with children and different communities to further conservation and sustainability goals for the planet.

WHY DO YOU LOVE WORKING IN STEM?
I work at an all-girls school, and I remember when I was young how important it was for my mother that her daughters knew that a scientific career was possible. She instilled this belief in me, and when I work with my students, I hope to instill this belief in them. I love being curious and being able to try to answer my own curiosities. I wake up each morning looking forward to seeing my students, hearing their questions, seeing their excited faces when they discover something on their own. After completing a chemistry investigation, a student once said to me, "We did this all on our own!" I want that feeling to be present in my classroom, for young girls to know that they can do science. All I had done was guide them in the investigation when they needed. I want students to leave my classroom knowing that they can solve questions on their own, that they can learn through discovery, but that they also have someone there to help guide them. I always look forward to hearing my ex-students stories, especially when they come tell me what they are doing now and how they are working to take action in the world.

BEST ADVICE FOR NEXT GENERATION?
I would say to never let anyone take away or diminish your curiosity. If you have a question ask it, if you want to try an experiment, do it. Find the people who will support you through your goals, take advantage of those people, they're there to help you! For example, I have ex-students that come to ask for advice even today, and I always try to help them as best I can. Look for those people, there is always someone out there to be your mentor or help guide you.

I really love our school's guiding phrase, "Listen with compassion, and act with courage." In my classroom acting with courage for the world and for the self is essential. I also identify with a quote I have on my classroom wall from Mae Jemison: "Don't let anyone rob you of your imagination, your creativity, or your curiosity. It's your place in the world; it's your life. Go on and do all you can with it and make it the life you want to live." My role model will always be my mother, a woman who sacrificed and battled for her daughters, and who today is an amazing leader in education.