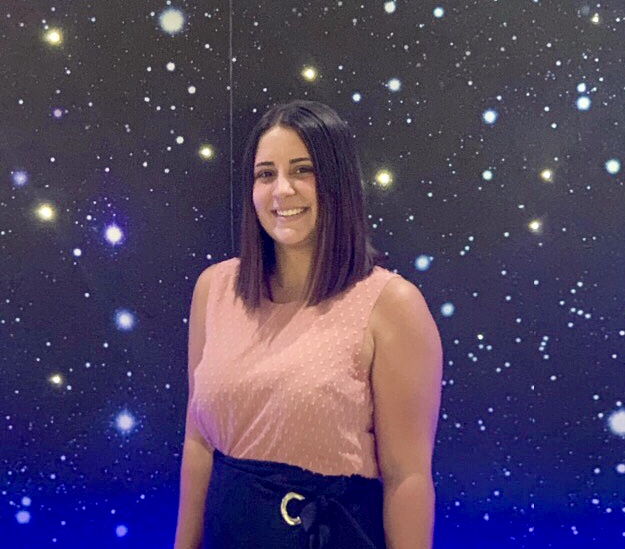 Mechanical Engineering Student, Ohio University
Don't be afraid to go after what you want.
I am currently pursuing my bachelors in mechanical engineering at Ohio University. I will be graduating in December 2020 and seeking a full-time position that will allow me to make a lasting impact on the world around me. I've had internships at Boeing and NASA that have given me a strong technical background and a great foundation for my future career. I want to be creating and implementing technologies to build something greater than myself to go places that have never been explored. I am looking to be a part of a team creating innovative solutions to solve the world's most complex and challenging problems.
WHY DID YOU CHOOSE THIS FIELD?
I chose engineering because I want to challenged in everything I do and leave a lasting impact on the world around me. I distinctly remember being a senior in high school trying to figure out what I wanted to do in college. I was taking AP physics at the time and my teacher was very engaging. She inspired me to pursue engineering through modern physics Friday's where we explored the current issues in the field. After hearing about what was going on in the real world and seeing the problems I could potentially solving in the aerospace, I knew that this was the industry for me. I chose mechanical engineering because I wanted to have a diverse background and do anything with my degree.
WHAT DO YOU LOOK AT & THINK, "I WISH YOUNGER ME WOULD HAVE KNOWN THIS WAS POSSIBLE?"
I interned at NASA's Jet Propulsion Laboratory my sophomore year of college. I had just turned 20 and was moving across the country to work on spacecrafts that would be sent out into our universe. I wish you get me knew that I was going to be able to accomplish such great things at such a young age.
WHY DO YOU LOVE WORKING IN STEM?
The challenge of knowing that every project I take on and every problem I am working to solve will have a positive impact on the world.
BEST ADVICE FOR NEXT GENERATION?
Don't be afraid to go after what you want. The worst thing someone can say to you is no. You won't get what you need if you don't ask for it. You'll never know unless you try. You'd rather try and fail than not try at all and be left thinking what if the rest of your life.
"Have some fire. Be unstoppable. Be a force of nature. Be better than everyone here and don't give a damn what anyone thinks. You're on your own, be on your own" - Christina Yang, Grey's Anatomy