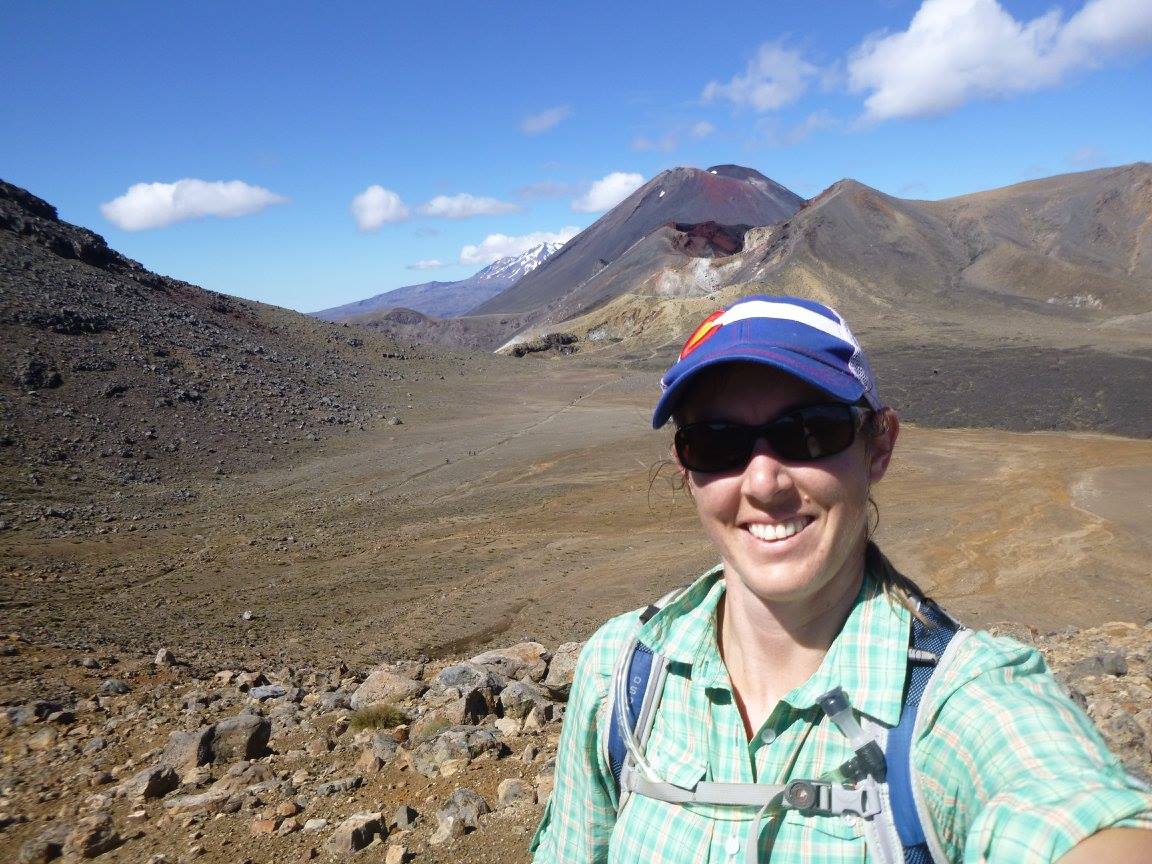 Senior Environmental Consultant,
Peter J Ramsay & Associates
Find what you are passionate about and go for it!
I work in contaminated land clean-up. This means that my team and I collect soil, surface water, groundwater and soil vapour samples. We then analyse the results and give recommendations on how to remediate the land or water. We also audit reports from other consultants. Basically this means that we are checking to make sure that they are conducting land remediation properly and following all of the applicable guidelines.
WHY DID YOU CHOOSE THIS FIELD?
I have always loved being outside and am an avid environmentalist. When I went to uni, I fell in love with geology. I loved knowing how the Earth worked and how various landscapes were formed. I've also always been interested in natural water (e.g. lakes, rivers, streams) so I decided to combine the two and completed a Master's degree in Geochemistry. Environmental consulting allows me to give back to the community by helping to clean-up some of the messes that humans have made and make the world a cleaner place.
WHAT DO YOU LOOK AT & THINK, "I WISH YOUNGER ME WOULD HAVE KNOWN THIS WAS POSSIBLE?"
For my Master's degree I completed two months of field work in Antarctica studying the lakes of the McMurdo Dry Valleys. Until I started graduate school, I didn't realise that it was possible to go basically anywhere in the world to do science. It really opened my eyes to all of the possibilities and showed me that the only limit is your imagination. If you can dream it, you can do it.
WHY DO YOU LOVE WORKING IN STEM?
I love feeling like I'm making a difference in the world. I feel like, for my small part, I'm making it a better place for future generations. I love my job because every day is different. Every job and every project is different. Even if you are just sampling soil, the geology at the site, in combination with the site history (i.e. what has happened at the site) can result in completely different situations and thus totally different remediation methods that need to be employed. I learn from every project that I work on and I love that.
BEST ADVICE FOR NEXT GENERATION?
Find what you are passionate about and go for it! You CAN change the world. You CAN make a difference. The only limitation to what you can accomplish is your own imagination and don't ever let anyone tell you differently.
"If not me, then who? If not now, then when?"