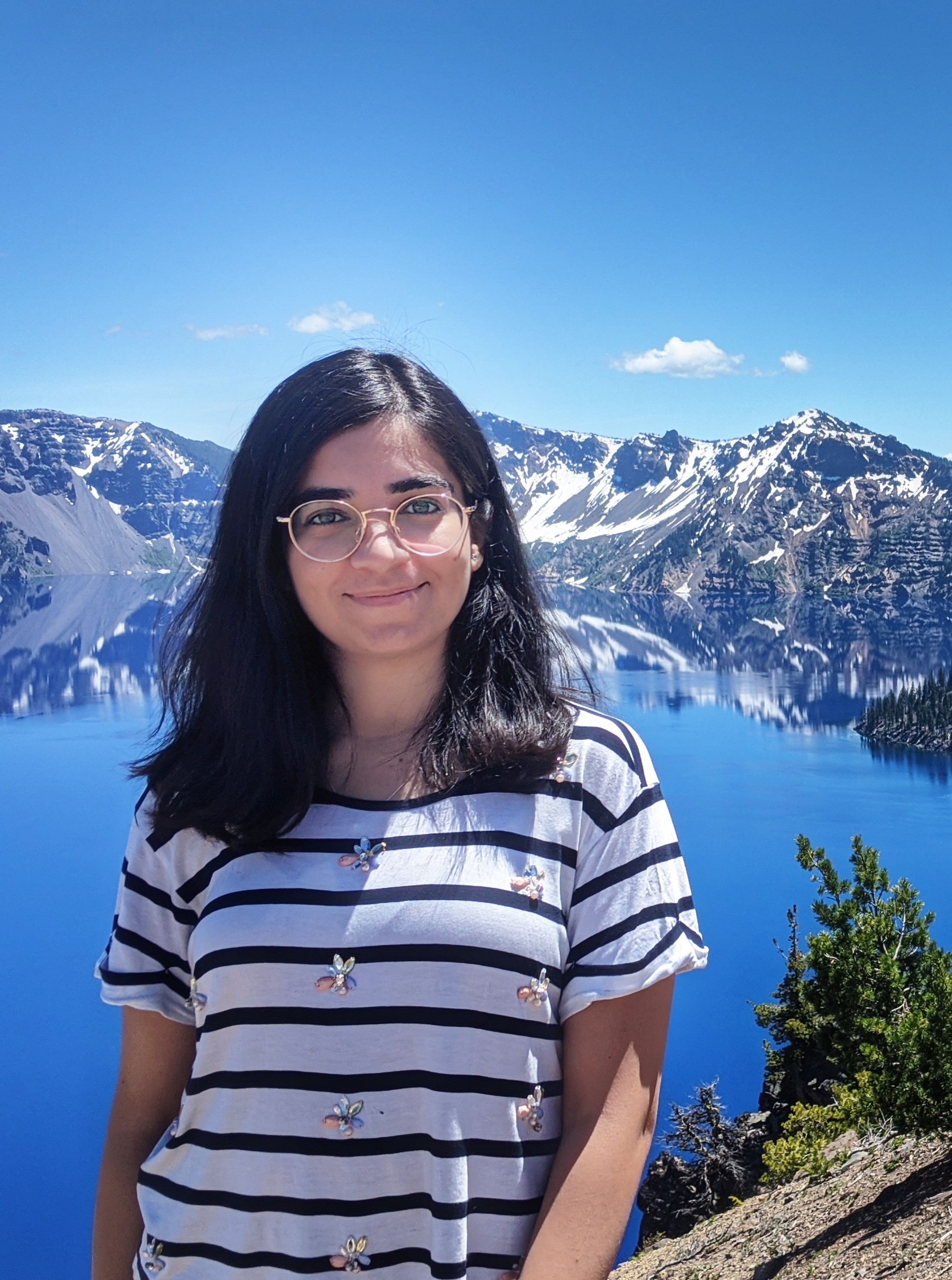 Visiting Student Researcher, University of Oregon
Always look forward and be confident.
You see how self-driving cars are coming up in the market? face recognition in phones? human activity recognition in street cameras? All of these things are part of Computer Vision and I am a computer vision student researcher. Nowadays I am working on a problem called Visual Grounding, which basically links a language description to the objects in the image. You provide a caption for the image, suppose 'girl standing next to a rocket' and my algorithm will read this sentence and identify the objects 'girl' and 'rocket' and form a box across them on the image. Teaching the computer to understand language, image, and how to link them together.
WHY DID YOU CHOOSE THIS FIELD?
My family was always technology-driven and I spent my childhood building and breaking items with my mom and dad, be it my electric quiz game, electronic mosquito racket or CPU, I have seen the 'inside' of all. Looking at both of them, I too wanted to be an engineer, and here I am, an electrical engineer going places, meeting passionate researchers, and solving problems. I was lucky to find great professors during my undergrad internships which led me to work in the field of image processing and computer vision. So this was all a slow and long process which made me realize that yes this is what I really want to do! And I love this voice inside me which gets happier every time I do my work .
WHAT DO YOU LOOK AT & THINK, "I WISH YOUNGER ME WOULD HAVE KNOWN THIS WAS POSSIBLE?"
oh alot of them. Younger me would have never thought I could pursue electrical engineering. I would never believe that I worked in world-class quantum lab (NMR-IISER, Pune), publish three research papers, travel 1000s of kilometers and came to US to do computer vision research and that too all in my undergrad.
WHY DO YOU LOVE WORKING IN STEM?
I have two words - Solving Problems. STEM helps me make sense of the world around me. I wake up every day looking forward to new problems and a new concept to learn. There is always something unbelievable going on in STEM - reaching mars, the first-ever image of a black hole, first robotic citizen 'Sophia'. I love science because it helps me understand myself and the world around me instead of just accepting it as it is.
BEST ADVICE FOR NEXT GENERATION?
Always look forward and be confident. I think one of the major factors is women being afraid of asking questions. So I really want girls to understand that they are strong, smart, and worth it. Don't be scared, get out of your comfort zone and give it a shot, everything will fall in place sooner or later, we all have got each other's back.
Don't run behind success. Follow excellence, success will automatically follow you.