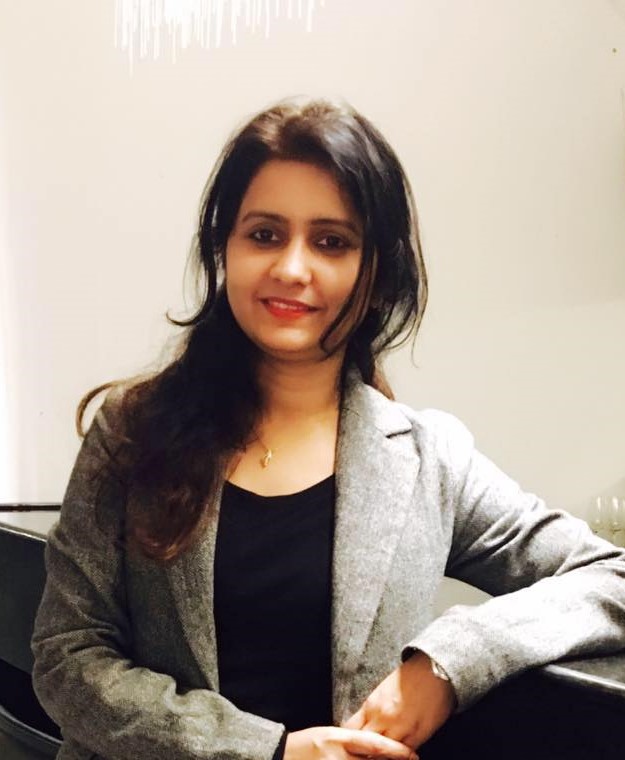 Postdoctoral fellow, UCSF
You should believe in yourself.
I am a Neuro-oncologist and my work is focused on understanding the mechanism by which the brain tumor cells evade the body immune system.
WHY DID YOU CHOOSE THIS FIELD?
Science has always fascinated and intrigued me, ever since childhood. I have always had an interest in science-based subjects, especially those relating to biology as I find them stimulating and very challenging. Over the years of studying biology in my high school, I developed an interest in studying biological processes at a molecular level and how this affects the larger components of a living organism like cells and organs. This propelled me do study Biochemistry during my early Bachelors' degree and Biomedical Genetics during my Master's degree, where I was exposed to the concept of molecular biology.
My first introduction to the field of cancer biology research came from doing a research project with Dr Anita Flynn at Histopathology Department, Apollo Hospital India, where my research was focused on finding the association of ER/PR and Her2Neu status of Breast cancer patients with various grades of Breast cancer. Later, I joined Department of Biotechnology at IIT Madras, India as a Project Associate under Dr. Chandra Sainathan and worked on identifying millets as an efficient anticancer metabolite and hence indicating them to act as a potential anticancer agent for chemoprevention.
Though I was working in the area of cancer biology, but I was very much inclined to pursue my PhD research in the field of Neuroncology. The most important reason behind this was the demise of my grandmother because of Brain tumor. To make my dream come true, I got admitted to PhD program at Department of Neurosurgery, AIIMS, India where I worked under the guidance of Dr Chitra Sarkar and Dr Vaishali Suri on understanding the role of non-coding RNA (miRNAs) in the pathogenesis of brain tumors. The finding of my study has paved a way towards the development of new miRNA based therapeutic strategies for the treatment of brain tumors.
To further contribute my research in the field of brain tumor , I joined UCSF as a postdoctoral fellow under Dr Joanna Phillips at Department of Neurosurgery, Brain Tumor Research Center, UCSF where I am trying to unravel the potential links between the tumor microenvironment and the presence of oncogenic driver for understanding the brain tumor biology and patient response in a better way.
One very important thing I would like to point out that co-incidentally, all the five incredible scientists with whom I have worked till today and who worked in shaping my research career are women and I consider them as my role model.
WHAT DO YOU LOOK AT & THINK, "I WISH YOUNGER ME WOULD HAVE KNOWN THIS WAS POSSIBLE?"
The power of Artificial intelligence to Manipulate humans
WHY DO YOU LOVE WORKING IN STEM?
Discovering new things every day and Unraveling some new phenomenon which is totally innovative in the area of brain cancer therapeutic.
BEST ADVICE FOR NEXT GENERATION?
You should believe in yourself that you are smart, intelligent and strong and you can work as hard as possible to achieve your dreams.
"Keep going...Difficult roads can lead to beautiful destinations."