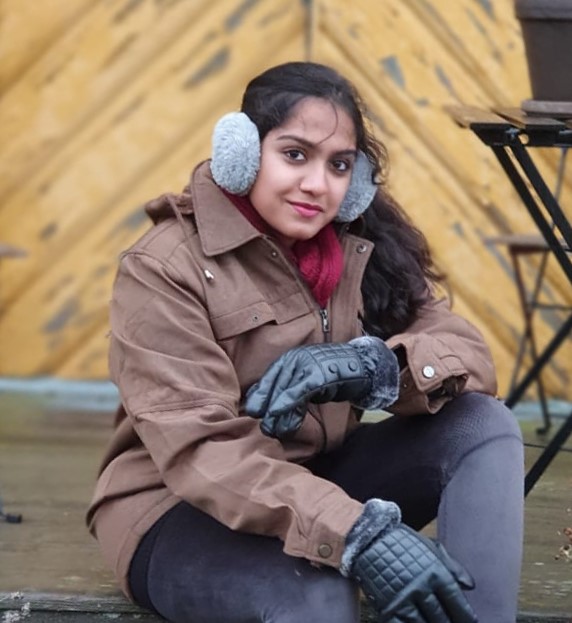 Student at Amity University
I am an Aerospace Engineering student
WHY DID YOU CHOOSE THIS FIELD?
Growing up, I realized there were none around me with the same passion I had for space. Everyone opted for the generic courses like computer science or the medical field. I wanted to set an example to the individuals from my society and to the others that dreaming about your passion is just the beginning. Anybody can dream. But it takes a lot to initiate and move forward when everybody ridicules you for taking a stream that's too unusual or even strange to be taken up by a girl. Nothing defines you other than being you.
WHAT DO YOU LOOK AT & THINK, "I WISH YOUNGER ME WOULD HAVE KNOWN THIS WAS POSSIBLE?"
The very fact that I have pursued the dream of moving ahead with my desire to take up Aerospace Engineering was a feat I considered would not happen at one time in my life. To the younger me I would say that when everyone says its impossible, that gives you an extra courage of doing it and showing that it is very possible.
WHY DO YOU LOVE WORKING IN STEM?
STEM has a collection of never-ending enthusiasm attached to it. It gives me the fuel to venture out more into the realms of science and exploration which I absolutely enjoy!
BEST ADVICE FOR NEXT GENERATION?
Follow your dreams. This phrase has been used a lot by many but works that best. If you know what you want, then nothing should stop you from reaching that. STEM is just a narrow pathway to the endless possibility of science around you. If you are filled with curiosity and creativity just like I am, STEM is the perfect choice for you.
"Your ONLY limitation is your imagination"